SELECT A PLAN
TO RECIEVE A

Free demo

RED Package

$600 set up fee

Green Package

$1250 set up fee

Yellow Package

$3500 set up fee

blue Package

$3500 set up fee

Client App

Push Notifications

Email Marketing (6 standard templates)

Staff App

Online Booking

Integration

Confirmations(text & email)

Web Design

iBeacons

SEO (Search Engine Optimization)
*Annual Apple development fee not included
DIGITAL MARKETING
PLATINUM PACKAGE
$2000/mo

Social Media Marketing

Reputation Management

Search Engine Optimization

Pay Per Click

Email Marketing Service

Two-Way Texting

Group Text Marketing
*If you have an app and/or website those monthly fees
will be included in the Platinum Package's monthly fees.*
Set up fees are not included.
*Prices are subject to change at any time.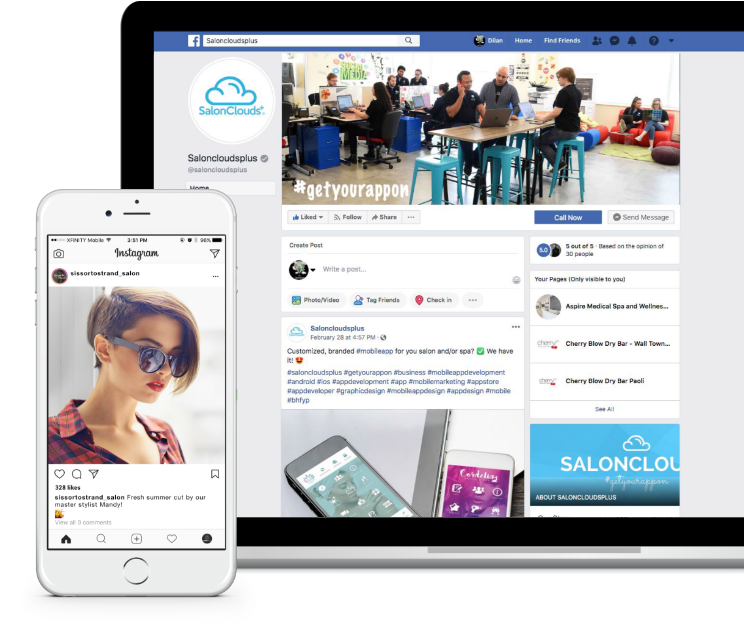 SCHEDULE DEMO
Thank you for requesting a demo with us. We will contact you within 1-2 business days.
Sorry, error occured this time sending your message.
PACKAGE PRICING
Check out the charts above to see what
packages we offer and what is included
in each.
If you have any other questions about
our pricing, modifying these packages,
or what else you can add, please fill out
our form to the right to get in touch
with one of our Cloud Specialists. We
look forward to hearing from you and
answering any questions you may
have!