Who is Salonclouds+®?
Technopreneur Dilan deSilva, founder/owner of Webappclouds LLC and Salonclouds+ reached his "Eureka Moment" during a casual conversation over a cup of tea one balmy summer afternoon in 2012 with Christy Chorleton, the owner of Techniques Salon and Spa.

His Tech-centric mind went into overdrive, culminating in a flash of insight as he saw the key to a solution in mobile app revolution that Apple set into motion in 2008. Dilan agreed with Christy that it was time to fill the void that was plain to see in the salon industry. As an embryo project, Dilan innovated and designed the Techniques App as his first salon and spa app on iOS software. It was a simple task and took hardly any time. With his Macbook and one developer, he managed to create the Techniques Salon and Spa app. There were over 900 downloads of that app within the first 24 hours of its appearance. Christy naturally was over the moon, ecstatic over the outcome. As for Dilan, he realized that he has found his own holy grail.

He took the app venture to the cloud as his salon clientele grew leaps and bounds almost overnight. Webappclouds/Salonclouds+ ascent to the top was no easy task. Dilan single-handedly produced the right business model and gathered efficient manpower to garner a strong clientele. Above all, he built a formidable client base during the span of two years.

From the very beginning, the demand for the app has been very positive. There was hardly any need to resort to high-powered advertising. Word of mouth and personal networking were good enough to garner a strong clientele. The perceptible success of SalonCloudPlus app hardly went unrecognized by the heavy weights in the industry. Dilan is often invited to participate in trade events to speak and make presentations about his highly successful product.

He has come a long way in a very short time. Dilan went from running a booth with compliments of Raylon in 2012 to enjoying front-end status as a leading Salon App entrepreneur at these shows and conventions. The key element to success of SalonCloudsPlus app is its inherent potential in delivering lucrative results speedily and effectively. The company gives priority to clients' individual needs, personalizing and customizing their product to reap higher profits. An app for a specific client is created with input and standpoint of the owners and well as their stylists themselves. 
Integrations
Integrates with over 25 third party software companies
Global Reach
over 200 employees globally in USA, Canada, Sri Lanka, India, and Panama
Worldwide Expansion
Building solutions for over 7,000 clients worldwide
GROWTH THROUGH THE YEARS
2020
Contactless Technology
2021
Distributor E-Commerce
2022
Post Pandemic Software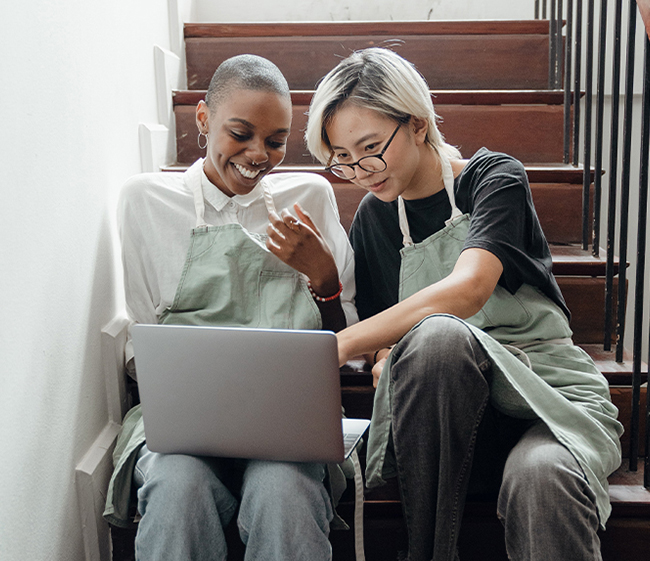 Featured Reviews
Heather North
June 29, 2023
We are a new Blow Dry Bar located in Willow Park Texas and have been open for 3 months now. We are happy with the Saloncloud services. They have helped us with our mobile app and website.
Join our Team
We've got you covered. Here are some perks we offer:
Remote Work
Paid Time Off
Flexible Schedule
Apply Now