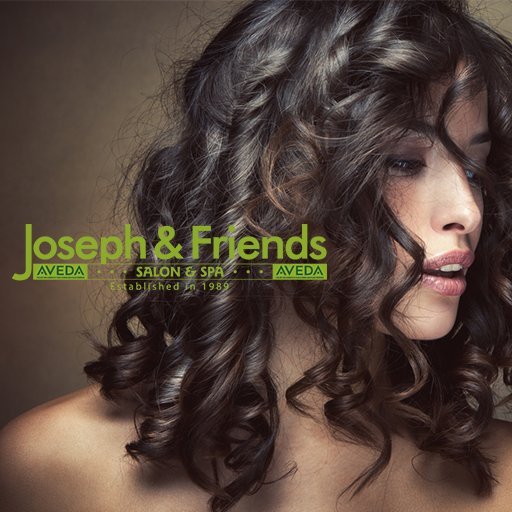 Joseph & Friends
Joseph & Friends Salon and Spa began as a dream for Joseph Golshani. He was committed to the concept of a salon that would go above and beyond to provide outstanding service for clients and continuous, top of the line education for employees. In 1989, with the help of his family, he opened the first salon which would be the flagship and home base of operations, later becoming a successful multiple-location operation.

For over 25 years, Joseph & Friends Salon and Spa has been: ranked among the TOP TEN SALONS IN ATLANTA, one of the FASTEST GROWING SALONS by Salon Today, and has won numerous awards for its cutting edge work and renowned stylists. Each Joseph & Friends Salon and Spa location is a full-service Aveda concept salon, offering a variety of services including: a full spa (at the Holcomb Bridge location), and first class services for cut, color, extensions and any beauty needs. We are a multicultural salon where our stylists complete a rigorous education curriculum before getting on the floor, and participate in continuing educational programs every year through the Joseph & Friends Salon and Spa Advance Academy.

Joseph & Friends Salon and Spa always strives to exceed our guest's expectations in every aspect of their visit. To do so, we offer complementary upgrades to our guests, complementing their experience with value-added services such as: a chair massage, scalp massage, professional consultation and make up touch-ups. We want each guest, whether they spend an hour or a day, to feel a million miles away.

We exclusively use Aveda products, Petroleum & Paraben-Free, containing only pure plant and flower essences from nature. Aveda is a pioneer in environmental conservation and awareness. Maintaining this standard of integrity, Joseph & Friends Salon and Spa can confidently say that we are positively impacting the people, the ecosystems, and the economies from which the product's ingredients are sourced. Moreover, our guests can take pride in the fact they are using a product that is superior, safe, & green, in addition to delivering exceptional performance. Aveda's philosophy coincides with ours and that is what makes us who we are: one vision, one body, one world.