REVIVE IN SOLANO
Welcome to REVIVE in Solano where it's all about your health and your style... because we're your spa! At REVIVE, we're not focused on just outer beauty ... we believe that a beautiful life includes good nutrition, exercise, healthy daily habits, awesome skin regimens, beautiful surroundings, and a relaxed and positive mindset. We provide the quality products, resources, and professional services to help you get there! Over the past 30 years, REVIVE's owner, Pam Sebestyen, has built her business upon a foundation of warm, compassionate, client-focused service, attention to detail, high integrity professionalism, and a passionate quest for education. We invite you to visit our elegant and friendly spa where you will come away refreshed, renewed and REVIVED. We look forward to making your life more beautiful & healthy!
Gift cards |
Reviews |
Our app |
Gallery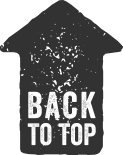 Opening Hours
MONDAY: 9:00 AM - 7:30 PM TUESDAY: 9:00 AM - 7:30 PM WEDNESDAY: 9:00 AM - 7:30 PM THURSDAY: 9:00 AM - 6:30 PM FRIDAY: 9:00 AM - 6:30 PM SATURDAY: 9:00 AM - 4:00 PM SUNDAY: CLOSED
Reviews
Karen Paulson's Review Dec 18, 2014 12:13 AM





Jane Cunningham's Review Nov 26, 2014 08:57 AM





I loved my massage! I feel so healthy, revived and toned! Must do this more often!
lynn upchurch's Review Sep 20, 2014 12:03 AM





Pam Sebestyen was recommended to me by a pilates instructor who knew I was having muscle spasms in my neck, back as well as other issues with my spine and feet. Pam's extraordinary knowledge of the human body and how it works mixed with her extraordinary skill as a massage therapist has helped me manage the pain and understand its sources. I can't imagine not having access to her knowledge, advice and magic hands. And from time to time a facial thrown in is good for my soul.
Lisa's Review Jul 21, 2014 09:05 AM





Unbelievable first time visit. Thank you Pam. So happy with my service!