AVANT-GATEWAY
Roy A Fredericks and Connie Strang founded Avant Garde in 1983 in Austin, Texas. Texas Original AVEDA Salon Spa. Their vision was to have the ultimate hair salon in Austin—a company where excellence and impeccable service were the standards. A relaxed atmosphere with an energy level that can only be associated with progressive work in action. Avant was positioned to be the salon at the cutting edge of fashion.

In a 40 year career Roy has toured as an AVEDA Creative Artist, a Business Expert at MidWest Show and Serious Business, Presented at AVEDA Congress, Roy was instrumental in the creation of the AVEDA ABC Education Program. Most recently Roy Fredericks has been recognized by Austin Fashion Week as "Austin Fashion TrailBlazer".'

In the words of the Austin Chronicle: "Y'all love Avant. You just can't help yourselves. Owner Roy Fredericks is a true pioneer in Austin's beauty scene with decades of successful salons under his belt. Extraordinarily talented stylists go through Avant's meticulous training process, ensuring that when you see an Avant haircut, you know it's an Avant haircut. With his ever-growing empire in Central Texas, Fredericks and Avant will be remembered as the foundation upon which our current fashion scene was built."

Since then both Austin and Avant have had phenomenal growth. Avant has grown from one salon to three salonspas, with two in ATX and one in San Antonio; as well as a photography studio.

In 30 years, Avant has:
- Austin Fashion Week "Best Salon"
-been voted "Best of Austin" sixteen times by Austin Chronicle
-selected as one of the "Top 200 Salons" by Salon Today Magazine seven times
-featured in Harpers Bazaar and Elle as one of the Best salons in the Southwest
-featured and published in American Salon, Modern Salon Magazine, and Salon Today

Avant's clients have included Nastassja Kinski, Jon Voight, Don Henley, David Byrne, Kelly Willis, Lucinda Williams, Rosie Flores, Shawn Colvin, Charlie and Will Sexton, Laurie Anderson, Ann Richards, Max Frost, Brad Womack, Eva Longoria, Paul Qui, David Cross, Fran Lebowitz, Bob Balaban, Martin O'Malley, Sonia Sotomajor and Terri Gruca to name just a few.

Avant's educators train all around the globe and have been featured at USA top Educational events including American Excellence, Serious Business, Midwest Beauty Show and Aveda Congress.

As a fully computerized salon since day one, Avant was the first hair salon internationally, to see the potential of the Internet and create a web presence.
Avant Garde is Austin's original Aveda salon. Together, with other local Aveda salons, Avant has raised over $40,000 for local environmental groups over the last three years.
Gift cards |
Reviews |
Our app |
Gallery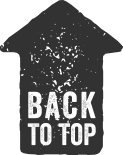 Opening Hours
SUNDAY CLOSED
MONDAY CLOSED
TUESDAY 9AM–7PM
WEDNESDAY 9AM–7PM
THURSDAY 9AM–7PM
FRIDAY 8AM–7PM
SATURDAY 8AM–6PM