AMANDA MADDOX SALON
We are a team that varies in levels so that our guest can enjoy the convenience of working with any one of our talented stylists. We have all completed our Associate Program, which can be considered a "Masters Degree" in cosmetology.

Our level system is ongoing as we require continuing education multiple times a year through each level of growth for each team member. This allows us to provide you with exceptional services from our most highly trained staff and educated salon.

All of our stylists sincerely enjoy what we do and it is reflected in the loyalty of our guest. We promise individual attention and great value to all of you!

Pricing

Prices and Services are subject to change without notice.

Services

We will gladly adjust any service you receive within one week of the original visit. Please contact us as soon as possible if there is a problem with your service.

Products

We will gladly exchange any Hair Care product within two weeks of purchase. Any makeup, makeup brushes, tools, and hairbrushes may not be returned. Those sales are final.

Gift Cards

No refunds will be given for gift card purchases. Cards must be present for redemption.

No Show Policy
We are scheduling out a considerable amount of time for Color services. Appointments that are not cancelled result in a loss of income to our service providers. If you No Show your Color Appointment after we have reached out to you by Email and Text, you will be required to pay a $50, nonrefundable, deposit to reserve your future appointment. This deposit ensures that you are committed to the appointment and takes care of that service providers loss of income.

Appointments

Please arrive 10 minutes prior to your appointment. We schedule appointments according to our specialists' availability and specialty. If you are running late, please let us know and we will do our best to accommodate you. Arriving late will likely limit the time allocated for your service; it will lessen the effectiveness and most importantly your pleasure and enjoyment. As a courtesy to all guest our services are completed as scheduled. Cancellations of all services require a 24-hour notice. Thank you for your consideration and understanding. Gratuities are not included in the price of services and are greatly appreciated.
Reviews |
Our app |
Gallery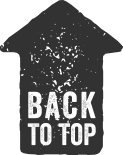 Opening Hours
MONDAY: 8:00AM-8:00PM
TUESDAY: 8:00AM-9:00PM
WEDNESDAY: 8:00AM-8:00PM
THURSDAY: 8:00AM-9PM
FRIDAY: 8:00AM-6:30PM
SATURDAY: 8:00AM-4:30PM
SUNDAY: OPEN EVERY OTHER SUNDAY STARTING OCTOBER 6
2019