ULTIMATE IMAGE SALON
Seasonal trends, techniques and product innovations create the symmetry of knowledge that ultimately results in client satisfaction. The service providers at U.I. take the time to listen to the needs and desires of the clients. Committed to pleasing their guests, the staff is lavished with the best education, both in-house and at workshops across the country. The education director on staff guides the new team members with hands-on training sessions to enhance their technical abilities. The Spa at Ultimate Image expands the consumer's awareness of the physical and psychological benefits achieved through today's most innovative face and body treatments. Repair and prevention from environmental exposure will result in healthy glowing skin. In today's competitive world, your image means more than ever. Committed to client satisfaction, the entire staff promotes a relaxed, stress free atmosphere where both men and women can feel comfortable as the professionals at U.I. Salon & Spa work to perform your ultimate Image.
Gift cards |
Reviews |
Our app |
Gallery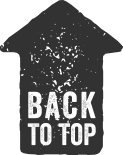 Opening Hours
MONDAY 9-9 OPEN FOR SERVICE 3-9 TUESDAY 9-9 WEDNESDAY 9-9 THURSDAY 9-9 FRIDAY 9-5 SATURDAY 8-4
Reviews
gaily's Review Nov 09, 2015 04:18 PM





Again, cannot say enough about the service provided by Ron who has been doing my hair for over 15 yrs. He is absolutely the best!!! U.I. staff are great and a friendly bunch!!!
cyn's Review Mar 28, 2015 05:29 PM





What a great team. Fun atmosphere to relax & walk out feeling like a million bucks. Service is first class.
Wendy K's Review Nov 01, 2014 02:54 PM





I love Ultimate Image! I have been coming here for decades. Great people, great products and you always leave looking marvelous! Best Salon in the area. Cherie is AWESOME!!!
Ashley's Review Oct 17, 2014 04:49 PM





I love this place. Melissa is an amazing hairstylist who never disappoints. I would recommend her to anyone!
Kim's Review Oct 14, 2014 04:39 PM
Melissa has been coloring my grey hair for a few years now and always does an excellent job!!! Highly recommend.
Rosemary G.'s Review Oct 06, 2014 11:36 PM





Absolutely the best salon in town! Joanne, Olivia, and Shannon are amazing!!
Vanessa's Review Oct 04, 2014 06:24 AM





Amany always does great work on my hair. I also did makeup for the first time too and it was very nice. I got a lot of compliments.
Patty Hoy's Review Oct 03, 2014 10:47 PM





Always an awesome experience!! Cherie is great!! Also just had my first microdermabrasion. My skin feels great!
gaily's Review Sep 24, 2014 12:18 AM
Ron did a fantastic job on my hair coloring and cut. I really love the style and besides the many compliments!!!
Theresa Bickleman's Review Sep 23, 2014 02:06 PM





Love Shannon and the entire staff at Ultimate Image Salon
Miranda's Review Sep 20, 2014 10:31 AM





Jess gave me the best color I've ever had. I had the best time with her. Love her!!
JoAnne's Review Sep 12, 2014 01:49 PM





Cherie gave me a fantastic manicure!
Dawn Turner's Review Sep 12, 2014 01:49 PM





Excellent service!