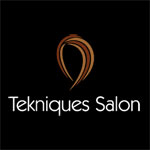 TEKNIQUES
Tekniques Salon is a full service hair salon in East Brunswick, NJ. Clients come from all over New Jersey for hair cuts, hair color, updos, Keratin smoothing treatments, and more from owner and stylist Patti Meade and her talented staff of stylists. Our goal is to provide professional service by listening to our clients and guaranteeing everything we do. Our salon prides itself on our great customer service and a friendly, relaxed atmosphere. All of our employees function as a team, working together to provide a wonderful experience at Tekniques. We offer a non-competitive environment so that you may always enjoy working with anyone of our talented service providers. We as a team are constantly learning so that we may bring the latest trends back to you in regards to hair, makeup, and waxing.
Gift cards |
Reviews |
Our app |
Gallery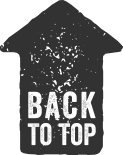 Opening Hours
TUESDAY :10:00 AM - 7:00 PM WEDNESDAY : 10:00 AM - 7:00 PM THURSDAY : 10:00 AM - 7:00 PM FRIDAY : 10:00 AM - 6:00 PM SATURDAY : 9:00 AM - 5:00 PM SUNDAY : 10:00 AM - 4:00 PM
Reviews
Anika Khana's Review May 26, 2017 08:31 PM




Everyone at this school is super nice and make you feel welcome. However, it is definetly way on the pricy side for even simpler services.
BILL Keegan's Review Apr 23, 2017 11:19 PM





Well done Laura! Thank you for a prifessiinal job.
Dorothy Quail's Review Apr 23, 2017 06:42 PM




I was very impressed with the service and with Melissa. I have already recommended this salon to a friend. However, I provided my email address for appointment confirmations only. The woman on the phone did not tell me I would also receive promotional emails. Since there is no unsubscribe option, I now request that promotional emails stop. If that is not possible, I ask that you remove my email address from your database. I gave a 4 star rating instead of 5 because of the email issue. Clients should be asked if they want to receive promotional email.
Sue Lonergan's Review Apr 19, 2017 09:52 AM





A little different style required quick fix. No problem- in and out and met another great stylist Patty. Thank you Sue L
Michael Dlugosz's Review Apr 14, 2017 10:46 PM





Amamda cuts my hair. Shes just incredible. Very friendly. She makes the experience of a haircut fun. Patient, great cosmologist. She knows what shes doing. Guy or girl i would recommend her to anyone.
Patty Kastner's Review Apr 07, 2017 08:54 AM





Linda is great. She takes the time to listen and discuss different options.
Debbie Pina's Review Apr 05, 2017 09:13 PM





I had a great experience today, as always. My color came out great. Laura really does a wonderful job.
MaryEllen Rogan's Review Apr 02, 2017 03:26 PM





Being with you all is like being part of a big family. Thank you so much for your caring and consideration
Dolly Gyorfy's Review Apr 01, 2017 09:18 PM





Techniques is a very special hair salon. They really care about their clients and will ensure that you are happy.
Maryann Nagy's Review Mar 21, 2017 12:32 PM





Laura always dies a great job and is so happy and wonderful. The new location is beautifully decorated. Congrats to patty and everyone
BILL Keegan's Review Mar 18, 2017 10:24 PM





Once again, as always a professional shop, expert stylists and a welcoming ambiance.
Patty Kastner's Review Feb 22, 2017 09:45 PM





Excellent experience.
Chris Klink's Review Feb 22, 2017 09:43 PM





Love this darker color! Thanks Melissa!
Donna Brancato's Review Feb 20, 2017 12:06 PM





First time having a haircut with Jasmine and I received a compliment in a restaurant, by a complete stranger! Thanks Jasmine for a job well done!
Liza Gudzak's Review Feb 18, 2017 09:35 PM





Tekniques Salon is always professional, friendly staff and very talented hair dressers. Thanks to Laura who always does an amazing job on my hair!!
Joyce Passen's Review Feb 11, 2017 08:30 AM





I have been coming to Tekniques for 7 years now. Every visit is a fabulous experience, and every client that walks through the door is treated like family, ( the ones you love ? ) lol. The new salon is beautiful and the staff, each and everyone of them is welcoming, and professional. Their coloring, cutting and styling is like no other salon you have ever experienced. If you don't know what you want, leave it to Patti, Linda and the rest of these professionals, to find what fits you the best. All I can say is, you will look and feel like a million bucks when you leave.
Christine Potter's Review Feb 08, 2017 07:19 AM





Patti and her team are highly trained professionals when it comes to hair. They listen to your needs and give you options to choose from based on your wants. They are experts with color and finding the right cut for you. The salon is gorgeous and comfortable making it a relaxing experience from start to end
Sue Lonergan's Review Feb 06, 2017 10:47 AM





Christopher Lobo's Review Feb 05, 2017 08:33 AM





Melissa is always very passionate and meticulous about her work
Suzanne Parrino's Review Feb 02, 2017 10:23 PM





Excellent as always , so relaxing
MaryEllen Rogan's Review Feb 01, 2017 08:00 AM





This is a friendly place with talented stylist. I wouldn't go anywhere else.
Michael Dlugosz's Review Jan 29, 2017 08:40 PM





Tekniques was fantastic. From the minute I walked to the minute I left. I was treated wonderfully by the staff. Amanda cut my hair and was very patient with me since I like my hair particular ways. My experience was phenominal
Joyce Passen's Review Jan 28, 2017 05:07 PM





Went in today for a blow out, as usual made to feel at home and beautiful. The NEW SALON is fabulous, and staff, always the best!
BILL Keegan's Review Jan 27, 2017 12:28 PM





My Tekniques experience has always been wonderful and the cuts are executed professionally and with personality but the new salon adds to the overall experience. Congratulations Patty and the Tekniques team!
Anon's Review Jan 03, 2017 06:13 AM





I always have a wonderful experience! Patti is superb and her staff members are courteous, kind, genuine, and knowledgeable on the latest styles, trends and techniques! I walk out feeling beautiful! If you want a relaxing, personal experience as a valued client (rather than merely a customer), come and see for yourself. I love the boutique and so appreciate the availability of hair products that match my particular needs. This is my "happy place". Can't wait to see the new location! -RDL
Linda Butcher's Review Jan 03, 2017 06:12 AM





Great service, friendly atmosphere and most important I leave happy with my hair :)
Yvonne Choueiri 's Review Jan 03, 2017 02:43 AM





It was very nice experience ,would highly recommend the salon to all my friends.
Linda Marmora's Review Jan 03, 2017 02:39 AM





Tekniques is an amazing experience. Everyone is friendly and knowledgeable. The salon is professional and I always come out looking gorgeous! Wouldn't change for the world.
Andrea Dragon's Review Jan 03, 2017 02:38 AM





Linda always does a fabulous job cutting my hair, but this time she helped me out with a problem. My hair is thin and this time of year very frizzy. She suggested a treatment that may prove to be a good alternative to relaxing treatment that she judged was too harsh for my hair. I appreciate Linda's going the extra mile for me.
Liza Gudzak's Review Jan 03, 2017 02:37 AM





Thanks to all my friends recommending Tekniques Salon and Laura, I now have a great hair cut!!! Very professional!!!
Margaret Keeling's Review Jan 03, 2017 02:37 AM





As always my appointment was a wonderful experience. It is always a group effort to make my visit a enjoyable one.
Veronicka Havas's Review Jan 03, 2017 02:37 AM





We recently moved to East Brunswick and I couldn't find a place what I liked. Finally I found Tekniques Salon. Patty very professional very nice. I feel myself at home. veronika (havas)
Lauren Thigpen's Review Jan 03, 2017 02:36 AM





Any of the services you get at Tekniques will always be a pleasent experience and it doesn't matter who you see, the staff is wonderful
Joyce Passen 's Review Jan 03, 2017 02:36 AM





Always a delight to come for my appointments! I look forward to the professional service I receive, and the wonderful NEW products I purchase.
Steven Swissman's Review Jan 03, 2017 02:35 AM





Everyone at Tekniques is so professional and friendly all the time. The staff can't do enough to please. They are great.
Casey Rampersaud 's Review Jan 03, 2017 02:34 AM





I love Kathy! Always leave the salon smiling. Very beautiful, clean, organized and excellent customer friendly Stylist. I finally found MY salon for life.
Susan Drebych's Review Jan 03, 2017 02:34 AM





Tekniques is the top salon in the area. I highly recommend Patti and her professional staff. Wherever I go women always always ask me "Where do you get your hair done?" I'm given new styles to try. Patti always works with you...I call it "hairstyling psychology." She sees where your head is at and tries to give you a look to match what you want to achieve or she'll suggest trying something new (but not TOO radical..I'm in corporate America). Final hint...this is the salon that hairstylists patronize...that says a lot in my book! Tekniques rocks!
Linda Strandberg's Review Jan 03, 2017 02:33 AM





Linda has been my stylist for several years.I have always appreciated her high level of professionalism. I am most grateful for the touching compassion that she has shown me regarding my medical condition as of late. She has a wonderful personality, and she is a great asset to Tekniques Salon.
Kathy Phillipi 's Review Jan 03, 2017 02:33 AM





Terrific experience as always. THey take the time to discuss what you are looking for and make suggestions if necessary. They really listen. It is a place you can go in, relax and feel at home. The girls all lend a hand to each other which is so nice to see. When you are there, you are part of their family.
Theresa Yoffredo's Review Jan 03, 2017 02:30 AM





For such a sad state the community was in this salon opened it's doors to make everyone beautiful once again. And of course provide heat & fab coffee. Thank you Patti for caring! Thank you Kaitlyn for always a great cut & color! As Patti said Keep Calm & Color On.
Marge Hansen's Review Jan 03, 2017 02:28 AM





Cut is great and so's the highlighting. I love knowing I never have to worry about the outcome when I walk into Tekniques. Calley is the best...and KUDOS to Tekniques Salon for collecting supplies for Sandy-ravaged Sayreville and others! Yet another reason to appreciate and applaud Tekniques--the best salon in Middlesex County.
Barbara Hawkins's Review Jan 03, 2017 02:24 AM





Don't really enjoy surveys but my experience at Tekniques was so delightful that I'm happy to say so. From start to finish, both Linda and Rachel (hope I'm remembering her name correctly) were professional and made my experience first class. I thought that the color was a bit dark at first but no problems now. The texture of my hair is fuller and softer than in a long long time and I'm not having to blow dry ... so am not using the product for the flat iron. Hair feels fuller and is so easy to manage. I'm only in NJ for a few days this next visit (12/21-26) and with holidays, an appointment may not be possible. I can have it done here too but look forward to another visit at your salon. Thank you
BILL Keegan's Review Jan 03, 2017 02:24 AM





am a Tekniques patron and a week ago I was reminded of how pleasant an experience it is to have my hair cut at Tekniques. Professional from the receptionists greeting to the shampoo and of course the great consistent cut delivered by Laura. But, beyond the professionalism there is a warmth and a genuine friendly relationship between the staff that is infectious. The owner Patty is on site and is meticulous. As a male patron, I have always felt comfortable and the stylists are engagingly smart conversationalists.
Joyce Passen's Review Jan 03, 2017 02:22 AM





Going to Tekniques is like going home to good friends...From the moment you step into the salon you are greeted by warm and friendly people. The staff is so professional and yet so down to earth. My hair always looks fabulous when I leave. Thanks Linda, for always doing such a great job on my hair and for always remembering something I said before, could have been a year ago, but Linda always remembers....Thanks gals for providing such an inviting atmosphere, I look forward to my next visit.!!!
Marge Hansen's Review Jan 03, 2017 02:22 AM





I was especially pleased with the cut I got this time, as I was willing to experiment a bit and when I described what I was thinking of to Calley, she executed it beautifully---exactly what I had pictured in my mind. Knowing you have a stylist who has your best interests at heart and who has the skill and willingness to work with you is GOLD. I went from extremely worried and doubtful when I first came to Tekniques to having full trust in my stylist---no small feat! Thanks, Tekniques, for being such a wonderful salon and thanks to Calley for her skill!
Julie Petry's Review Jan 03, 2017 02:21 AM





was referred by Amy Bitalla to Zandra at Tekniques Salon. I went for a cut and color. I can't give enough praise to Zandra. So personable, neat, clean and sincerely cared about the process. Everyone at Tekniques from the front desk to shampoo to the other girls in the Salon were friendly and accomodating. I've had one bad experience after another trying to get my hair "right" and I do have to say this was a refreshing change that I plan to continue with :O) Thank you and your staff for a wonderful experience.
Elizabeth Kerner 's Review Jan 03, 2017 02:21 AM





The experience was great from the moment I walked in. Everyone was very nice and welcoming! My stylist was experienced and very skilled. My hair color, cut and style was perfect.
Marty Teller 's Review Jan 03, 2017 02:21 AM





As I have become accustomed to my wife and I were cheerfully greeted on our arrival. I was immediately offered and I accepted a cup of coffee and our wait for our stylists was minimal. My hair cut was, as expected, to my liking. As I have commented before, an important part of my experience at Techniques involves the washing of my hair and especially the scalp massage. This time I am pleased to say that I had the best scalp massage ever. My scalp tingled for hours. It was great. Marty
Anon's Review Jan 03, 2017 02:20 AM





My experience was wonderful at Tekniques. I have been coming to get my hair styled here for a few years and each time, its great. Everyone is so friendly and helpful, they listen to the customers and make such a warm atmosphere. Thank you for such a nice salon, I look forward to coming each time!
Phyliss McClelland 's Review Jan 03, 2017 02:19 AM





I walked in feeling low,walked out feeling just wonderful. My color and style were just perfect. Callie did a beautiful transformation. Everyone in the salon makes you feel so special.
Anon's Review Jan 03, 2017 02:19 AM





The whole experience was relaxing and enjoyable from the time you walk through the door greeted by the warm and friendly staff,to the shampoo girls to the hair stylist. Everyone is engaged in one goal; to make you feel welcome and important and know that you will leave loving your hair. Definitely a confidence booster. Always a great experience. Keep up the good work!
Lisa Labenski 's Review Jan 03, 2017 02:18 AM





This was my third time at this salon and each time I am offered the same high level of professionalism and pampering that always exceeds my expectations!
Lisa Macyda's Review Jan 03, 2017 02:18 AM





Never talked about my scalp and hair health so much! Salon was clean, bright, endless selection of merchandise and I particularly liked the new client packet. The discounting for merchandise and services at my first visit was a welcome surprise. I was very happy with my blow out and loose curls. Felt like a million bucks when I left; the goal of every salon!
Elaine Nevin's Review Jan 03, 2017 02:17 AM





As always -- Patti makes you look and feel like a million dollars!!!! Thank you Patti!!!!!
Nancy Faas's Review Jan 03, 2017 02:17 AM





Always a great experience with Caley and girls when getting my hair done
Jeanne Brennan's Review Jan 03, 2017 02:15 AM





I was first referred to Patty at Tekniques several years ago by a co-worker. Over time I was introduced to Caley who was just starting her career under Patty's tutalage. Caley progressed and is now a great colorist and stylist. She cares about the overall health of my hair by recommending products that enhance growth. Tekniques is a great salon under Patty's watchful eye. The service you receive at Tekniques shows they care.
Martha Curcurato 's Review Jan 03, 2017 02:02 AM





Wonderful experience as always! I always leave the salon feeling like a million bucks! Definitely recommend this salon to everyone!
Nelly DeJesus 's Review Jan 03, 2017 02:00 AM





This was my first time at Tekniques Salon, I really liked the shop, Everyone was so sweet, friendly and welcoming. I thought Lauren who did my hair was a very beautiful person she did an excellent job I loved it, I am definitely giving her an A plus. You will be seeing me again. I would definitely recommend this salon to family and friends. Much blessings to you all :)
Catherine Rome 's Review Jan 03, 2017 01:59 AM





Professinal, friendly team, relaxed atmosphere. The customer comes first here. Highly recommend.
Anon 's Review Jan 03, 2017 01:57 AM





Devin felt like a million bucks after her appointment on Friday night. She was feeling like a glam Diva. She was ready to paint the town red - too bad she's only 10 years old!! ( :
Wendy Jubin's Review Jan 03, 2017 01:56 AM





My haircut at this salon was perfect! Lauren really took the time to find out exactly how I wanted my hair and did a beautiful job. The salon is professional, relaxing and knowledgeable on all the latest product and styles. I will definitely be returning!
Kristen Klimowich's Review Jan 03, 2017 01:55 AM





Marissa does amazing hair! I have never left this salon anything less than happy. Friendly staff and great atmosphere. Love the highlights, low lights and cut. Will continue coming back!
Marty Teller 's Review Jan 03, 2017 01:55 AM





I've come to expect great and prompt service when I visit Techniques. My last visit did not disappoint my expectations. I always enjoy the hair wash and scalp massage prior to my haircut. This was followed by my usual expert haircutting. This along with the cleanliness of the parlor along with the beautiful and friendly attitude of the staff makes my visits most enjoyable. Thank you, M. Teller
Karen Gomm's Review Jan 03, 2017 01:54 AM





I love my haircut! I love that Patty takes the time to find out what I really want and what's right for my hair. I wouldn't go anywhere else now that I've found Tekniques!
Kathy Grennen's Review Jan 03, 2017 01:53 AM





What can I say about my new and ultra wonderful salon??? I came to Tekniques Salon in tears over a HORRIBLE perm and from the reception desk to Meeting Patty and Linda everyone calmed me and promised me "we will fix this". OMG you can go in there any time and get greeted with smiles all around, professionalism, and just a genuine feeling of being with friends. There are not too many businesses that can say that they treat their clients like family, and this should be voted the top in their field. Love these folks!!!! Oh and PS, my hair looks and feels great!!! 5 stars really??? I'd give 5 times that!!!!!
Joyce Passen's Review Jan 03, 2017 01:53 AM





My home away from home! Coming into the salon is like visiting with good friends, they are always warm and welcoming. Having my hair done by Linda is an outstanding experience. Linda"s knowledge of what a client needs and wants makes you feel part of the salon experience.
Carol Zazik's Review Jan 03, 2017 01:52 AM





This was the first time I had been to the salon. Had a haircut and color by Patti...The haircut was excellent. I have very difficult thin hair and my hair feels much fuller now because of the way it was cut. The hair color was just the right color.
Kim Zeiss's Review Jan 03, 2017 01:52 AM





What a great place !!!! I'm soooo happy I found Tekniques, I've never been more pleased with a salon or lasted this long as a client !!! But, here you receive continued great service starting with your first visit till next. Wouldn't think of going anywhere else. I have my usual Linda who I love, sometimes scheduling is off "on my part" and I use Melissa which works out great also, Linda tells her "to detail" what I like and that's what I walk out with. They aim to please and do just that !!!!
Connie Larezzo 's Review Jan 03, 2017 01:52 AM





Always first class service. The staff is professional and friendly. They never disappoint!
Debbie Smith 's Review Jan 03, 2017 01:50 AM





Linda is the very Best! She always does a wonderful job. This time I wanted a whole new style. I love it! She is a smart and caring person and I am blessed to have her as my hairdresser for 11 years plus! 5 stars for sure.
Rachael Hughes 's Review Jan 03, 2017 01:48 AM





Tekniques is a great salon. I've tried 2 other salons in the area and was very disappointed with them. I highly recommend Tekniques. The ladies are very sweet. Linda has been doing my hair for about a year now, and I love it. She is one of the nicest hairdressers I've ever gone to. I highly recommend Linda.
Elizabeth Barrood's Review Jan 03, 2017 01:48 AM





I had a great experience. Everyone was very warm & welcoming. The owners introduced themselves to me, welcoming me & letting me know that they appreciate my visit. I felt at home & got a good color & cut. I also purchased a shawl., as they sell winter items & jewelry. My next appointment is already made. See you soon! I highly recommend Tekniques.
Marie Pavelchak's Review Jan 03, 2017 01:47 AM





Always a pleasure! Tekniques staff rocks!
Stephanie Brenner 's Review Jan 03, 2017 01:46 AM





Always the best experience. The most warm and inviting salon I have ever been to. Everyone is professional, polite and always aims to please the customer.
Connie Larezzo 's Review Jan 03, 2017 01:44 AM





Having been going to Tekniques since it opened. They never disappoint! Always a great experience. Very professional and up to the minute with style techniques and product information to make us look out best. Kudos to Patty, the owner, and her wonerful staff!
Steven Swissman's Review Jan 03, 2017 01:44 AM





They are the best salon I have been to. Everyone is very professional and very organized. Kathy is the best!!!
Elizabeth Barrood's Review Jan 03, 2017 01:43 AM





My 2nd time to Teckniques Salon & I already feel like family. Everyone is so friendly & funny.
Anon's Review Jan 03, 2017 01:43 AM





As always a great experience. We always start by discussing how the last cut worked out and what was good/bad and where we want to go. Make a plan to move to that goal. Never disappointed. Thanks for a consistently great experience.
Marty Teller 's Review Jan 03, 2017 01:43 AM





Once again I was not disappointed with any aspect of my visit to Tekniques Salon. This time I received one of the best hair washes and scalp massages I have ever had. Considering how great they always are, it was amazing to get one that was so memorable.! I enjoyed my coffee which was brought to me even before I had my coat hung up and what can I say about Laura. Pleasant, professional and a dynamite hair cut. By the way, congratulations to you Laura and your approaching son. Let me leave this with one word: BRAVO!! Marty Teller
Marty Teller 's Review Jan 03, 2017 01:42 AM





I don't know what I can say here that I haven't said on previous reviews except a haircut at Techniques is more than a haircut. It is an experience, from the time you walk in and get greeted to having your hair washed and scalp massaged to enjoying a cup of coffee and a professional hair cut. What else can one ask for. I can say no more except thanks!! Marty
Joyce Passen 's Review Jan 03, 2017 01:41 AM





Linda is amazing, and each of the staff always makes you feel like home...Hair is always gorgeous, tons of compliments.
Lillian Moore 's Review Jan 03, 2017 01:39 AM





Love the personal attention that Patti gives to me. She knows how I care for my hair and cuts it so that it looks good. Coloring is great
Christopher Lobo 's Review Jan 03, 2017 01:35 AM





Melissa is very meticulous in her job and is always a good experience.
Julia Bogdanovskaya's Review Jan 03, 2017 01:33 AM





I was very nervous at first going to a new salon but the staff was very friendly. Patti was very knowledgeable about hair, coloring, styling, everything you can possibly think of that has to do with hair. Made me feel calmer and trusted she was going to do a great job which she did. I walked out very content with the newer color and cut. Definitely a great place to go to.
Risa Shabo's Review Jan 03, 2017 01:33 AM





Fabulous like always. The staff is the friendliest and warmedt salon staff I have ever encountered. When you enter the salon you feel like family. You are treated with respect and kindness. They do an outstanding job . Patty is a great hair technician, great boss and great friend.I cant say enough about how much I love this place