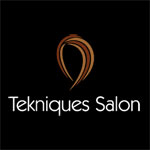 TEKNIQUES
At Tekniques, we have a Team approach to everything and connecting with our guests and creating a personal look for them is our Passion. In our Culture, our approach to hair cutting is tailored to the individual. From curly hair, to a dry cut, or a traditional wet to dry service, our amazing and well educated team can't wait to meet you and make your hair dreams come true! To make sure that you end up with the look you've always dreamt of, we begin with a thorough consultation to assess your needs. We want to create a Relationship with you and tailor your Hair needs to your lifestyle, skill set and budget. Whether it be precision cutting or free styling that you're after, our team of passionate hair stylists is sure to be able to assist.

Whether you're after a cool classic hair style or a modern, dare-to-be-different haircut our team has the experience, expertise and creativity to make the style work for you. Clients come from all over for hair cuts, hair color, updos, Keratin smoothing treatments, and more from owner and stylist Patti Meade and her talented staff of stylists.

Our goal is to provide professional service by listening to our clients and guaranteeing everything we do. Our salon prides itself on our great customer service and a friendly, relaxed atmosphere. All of our employees function as a team, working together to provide a wonderful experience at Tekniques.

We offer a non-competitive environment so that you may always enjoy working with anyone of our talented service providers. We as a team are constantly learning so that we may bring the latest trends back to you in regards to hair, makeup, and waxing.
Gift cards |
Reviews |
Our app |
Gallery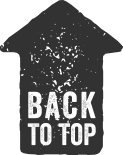 Opening Hours
TUESDAY :10:00 AM - 7:00 PM
WEDNESDAY : 10:00 AM - 7:00 PM
THURSDAY : 10:00 AM - 7:00 PM
FRIDAY : 10:00 AM - 6:00 PM
SATURDAY : 9:00 AM - 5:00 PM
CLOSED SUNDAY AND MONDAY