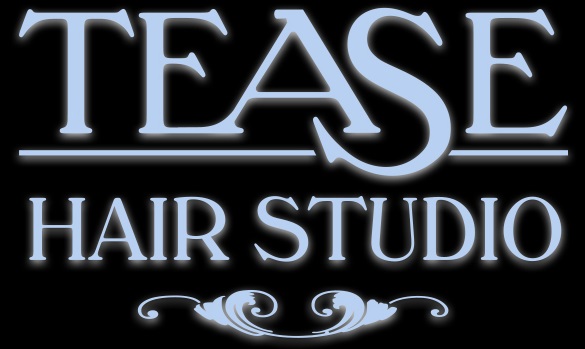 TEASE HAIR STUDIO
It is our mission at Tease Hair Studio to provide our clients with the highest degree of customer service in a professional and unique setting. We are committed to performing our craft exceptionally well and to continually striving to improve ourselves in the areas of education, both within the salon setting and in the external professional beauty community. We continually search the industry marketplace for the newest technology and the finest in hair care products, in order to provide our clients with the ultimate salon experience.
Gift cards |
Reviews |
Our app |
Gallery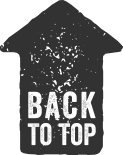 Opening Hours
TUESDAY 10AM - 8PM WEDNESDAY 9AM - 8PM THURSDAY 9AM - 8PM FRIDAY 9AM - 7PM SATURDAY 8:30AM - 4PM
Reviews
Veronica Boure's Review Jan 24, 2017 05:03 PM





Nicole is very personal which I love. She knows how to work with my kind of hair which is practically impossible to deal with. She is payed back and very good at what she does. Everyone that works there is very welcoming and kind.
Kelly G's Review Dec 19, 2016 10:57 PM





Marie is the best! I always leave the salon feeling and looking great. I'm not the most knowledgeable client when it comes to color and style but Marie is always helpful and always makes the right choices based on what I want. She is super professional and is an expert stylist. Always so happy with Marie and the salon is beautiful and comfortable.
tiffany's Review Dec 15, 2016 11:37 AM





I've been a client of Nicole's for quite some time now. She does amazing work and she really has excelled since she started working at Tease. She loves trying new things and funky colors. She's funny and always makes conversation. In fact, all the ladies at Tease are just wonderful.
Shannon Nugent's Review Oct 11, 2016 01:35 PM





She is absolutely amazing. She is always so happy and welcoming. She does an amazing job. What ever I ask for she nails it on the first try whether it is a color, cut, or style. I have never had an issue.
Aida Chaves's Review Oct 07, 2016 01:25 PM





Thank you Alyssa L. For bringing my curls back to life. I'm getting many compliments and I give credit to you. Anyone that has naturally curly hair, I recommend you make an appointment with Alyssa L. Thanks
claudia's Review Sep 11, 2016 02:57 PM





My first visit felt like a spa day! Melissa was my hairdresser, but i was greeted and cared for throughout my visit, by the other sylists. I will certainly be a regular, and invite others to join me!
Julie's Review Aug 24, 2016 01:28 PM





Alyssa did a great job with my 7 year olds hair. He looks adoreable and I am looking forward to bookinng a appointment with her myself.
FlutyTooty's Review Aug 12, 2016 06:47 PM





Jaclyn is probably one of the best stylists ever. Her work has always been flawless she is wonderful to talk to and I one of the most helpful people ever. I'm so happy to work with her.
FlutyTooty's Review Aug 12, 2016 06:47 PM





Jaclyn is probably one of the best stylists ever. Her work has always been flawless she is wonderful to talk to and I one of the most helpful people ever. I'm so happy to work with her.
FlutyTooty's Review Aug 12, 2016 05:52 PM





I have been to my fair share of salons and I have never found one that I have loved more than Tease. The people here are so wonderful to work with and talk to. They do an absolutely wonderful job every time. I have never walked out not loving the job they have done. And the environment is simultaneously upbeat and relaxing which is wonderful. Everyone should go to Tease they would be a fool not to.
Lexi's Review Aug 08, 2016 06:57 PM





As someone who is used to free haircuts by my mother in her kitchen (previously a hairdresser) it is hard for me to branch out and find a place I trust, but I did! I love tease
Andreanna Nickole 's Review Jul 27, 2016 07:37 PM





I was referred to Nicole Chaput two years ago by a client of hers and I instantly fell in love. She is an amazing hair dresser!! Not only is she amazing at it but you can tell she loves her job. She has a permanent client in me! If you looking for a new stylist definitely go see Nicole C.
Gayle's Review Jul 22, 2016 07:59 AM





I've been coming here for a few years and will never go anywhere else! Every stylist is professional and kind. I currently see Alyssa who is so much fun. She remembers so many little details about my life that I really feel like she's MY stylist. The products they use are amazing. After running out of my products from Tease I ran to CVS to get me through... Biggest mistake! My hair is healthier than ever, even with coloring it every few weeks. If you want to be taken care of, and get compliments on how great your hair is by everyone you see, go to Tease!
Sarah's Review Jul 17, 2016 04:02 AM





I've been to Tease a few times over the past few years and they always do such an amazing job on my hair. I have never been disappointed with a haircut by any of the stylists I've seen. Most recently, I saw Sarah. She was incredibly personable and so helpful. I would almost always get my hair styled straight even though it's naturally curly because I didn't know how to manage my curls. Sarah explained every step of the process and let me watch her in action so now I feel less afraid to tackle my own hair and to wear it naturally! I'm in love with my hair cut and everyone says it suits me :) Thank you so much for another wonderful experience. I can't wait to come back!
kelley881's Review Jul 16, 2016 06:48 PM





I get my haircut and colored every 5 to 6 weeks. I would not go any other place. Nicole is a gret hair stylist.
Karen Longtine's Review Jul 16, 2016 06:21 PM





First time visiting the salon.... I was so happy with Jaclyn!! She is very talented. She has done such a wonderful job with her salon!! So happy I made the change!!!
Klm's Review Jul 16, 2016 09:20 AM





Love coming here! They are warm and welcoming the minute you step in the door!! I've never had a complaint!
Dawn Nogueira's Review Jul 15, 2016 09:24 PM





Tease is absolutely amazing. I have never been so happy with my hair. They nail it every time
Donna's Review Jul 13, 2016 04:19 PM





Would not go anywhere else or trust anyone other than Marie for my perms. Perfect every time! Thanks Marie!!
Marina Muehlke 's Review Jul 11, 2016 08:05 PM





I absolutely love coming to Tease. My stylist Sarah is just fantastic, she does a wonderful job and I always leave the salon satisfied and happy. Time spent at Tease, is time well invested for me!
Melissa Clifton's Review Jul 07, 2016 02:28 PM





Tracey Fuller's Review Jul 06, 2016 08:37 PM





Taylor does a fabulous job at coloring! She gives a great haircut and follows up with fabulous styling! Talented girl!
Marilyn Darragh's Review Jun 29, 2016 10:40 PM





Melissa is the BEST! I started going to her last summer. I get compliments all the time on my cut and color :)
diane's Review Jun 28, 2016 11:16 AM





l love tease hair salon. The offices are reasonable and they are always offering coupons and discount specials..I go to Marie for my color and haircuts and my daughter goes to Marie as well. She is AWESOME! She is an expert at color and is an excellent stylist...I highly recommend Marie at tease hair salon!
Neha 's Review Jun 10, 2016 08:23 PM




Tease is great
sarah's Review Jun 07, 2016 11:53 AM





I love the Tease Hair Studio team!
Matt Bonica's Review Jun 03, 2016 11:23 AM





Best haircut ever!!