TRU SALON + SPA AT WARREN
Life's a lot more beautiful when you stay TRU. To who you are. And to whom you want to be. And nowhere will you feel more TRU than when you're visiting our salon + spa. TRU is about individuality. It is not a "one size fits all" experience, but a mirror of each person's needs. TRU is not a reaction. It is an interaction.

TRU salon + spa is about looking good without working too hard. About letting people take care of you, so you can take care of business — or pleasure. The experienced stylists and spa specialists at TRU know how to make you feel gorgeous. Even on those days when you're merely looking good. Because TRU beauty is all about you.
Gift cards |
Reviews |
Our app |
Gallery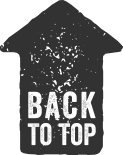 Opening Hours
MONDAYS CLOSED
TUESDAY 8:30AM - 7:00PM
WEDNESDAY 8:30AM - 9:00PM
THURSDAY 8:30AM - 9:00PM
FRIDAY 8:30AM - 7:00PM
SATURDAY 8:30AM - 5:00PM
SUNDAY 8:30AM - 4:00PM