SPLITENZ SALON STUDIO
Splitenz artists are committed to working with hair in its natural state. Treating hair as a piece of organic fabric while balancing hair to reflect and reveal our client's individual beauty.
Gift cards |
Reviews |
Our app |
Gallery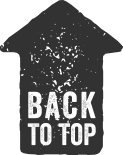 Opening Hours
MON TUES & WED 9:30 - 8 PM THURS 9:30 - 5 PM FRI 9:30 - 6 PM SAT 8 - 4 PM
Reviews
Mercy's Review Oct 15, 2013 09:53 AM





I would never go anywhere else! Great service and I love my hair care each time I go!!! :)
Ri's Review Oct 08, 2013 10:54 AM





I've been going to Splitenz since they opened. I always get great hair services and all the little extras they offer keep me coming back. I highly recommend this salon and any one of the ladies will do a great job for you!
Cheryl D's Review Oct 05, 2013 09:25 AM





I've been coming to Splitenz and to Cheryl for years, and I would highly recommend both.
Carol's Review Sep 11, 2013 12:56 PM





Gotta love this place