SHEAR IMPRESSIONS
Located at 1774 Main Street in Northampton PA.
Gift cards |
Reviews |
Our app |
Gallery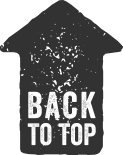 Opening Hours
SUNDAY
MONDAY - CLOSED
TUESDAY - 9AM - 8PM
WEDNESDAY - 9AM - 8PM
THURSDAY - 9:30AM - 8PM
FRIDAY - 9AM - 6PM
SATURDAY - 9AM - 2PM
Reviews
sudhu's Review Sep 13, 2014 12:44 PM





Sudhu
MrsSnow's Review Dec 09, 2013 10:08 PM





I have been to the salon for everything from gel mani
Alexa 's Review Dec 09, 2013 10:08 PM





Had a great experience, loved my new cut and style! I recommend Shay, but any stylist at Shear Impressions is extremely talented. It is hard to find someone who knows the style you are describing, but here they know exactly what your talking about!