SHEAR GLAMOUR HAIR SALON
Shear Glamour is not only a full service hair salon we are now offering eyebrow and eyelash extension services. From modern to classic or glamour to edgy, our stylists use specialized techniques to get the perfect look for you. Please book a consultation so we can go over a thorough hair plan and you can receive an exact quote. FOR MORE INFORMATION PLEASE VISIT US AT www.katrinadimiele.com
Gift cards |
Reviews |
Our app |
Gallery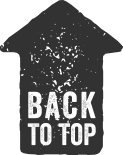 Opening Hours
MONDAY 9-4 TUESDAY 9-5 WEDNESDAY 9-7 THURSDAY 9-7 FRIDAY 9-5 SATURDAY 9-4 COPY AND PASTE THIS LINK INTO YOUR BROWSER WWW.KATRINADIMIELE.COM
Reviews
Janine Knedlhans's Review Jul 11, 2016 09:11 PM





I have been going to Katrina for many years way before she opened up her own salon. I will not go anywhere else nor let anyone else do my hair. I always trust her to transform my hair into exactly what I have walked in the door wanting and expecting. She never disappoints and is so professional yet personable and friendly with all her clients and employees. Thanks Katrina for all you do! ~JMK
scaliwag's Review Jun 01, 2016 07:28 PM





I've been going to Shear Glamour for several months and Nicole has been coloring my hair....she is an artist. I walked in with a full head of gray hair that I sported for about 2 years and walked out with beautiful brown hair with many different color blond highlights. I am amazed at how the palette is chosen and how the final results are envisioned by the stylist. Of course Nicole is a professional but I still marvel at her artistry. Everyone at the salon is very helpful and courteous. I have only good things to say about Shear Glamour and would highly recommend them to anyone interested in quality hair care.
Maureen Graham's Review Apr 06, 2016 11:42 AM




Katrina and her sister Mindy are kind, compassionate and professional. They listen to their clients needs and are always willing to go above and beyond to please. The place is very clean and the employees are always up to date on the latest trends. I recommend Shear Glamour to all my family and friends
Wanda Emmons's Review Mar 16, 2016 07:29 PM




Katrina and her team are very courteous, helpful and are very knowledgeable about current hairstyles and what suits people's face structure. Katrina, has been my hairstylist for over 10 years and the only person I trust with my hair. I know it will always be fantastic. I'd recommend Shear Glamour Hair Salon to any and all my friends, and I do!
Domonique's Review Mar 07, 2016 09:16 PM





I love coming to Shear Glamour! Everyone there is so kind and friendly, it's such a comfortable atmosphere to come and get pampered. Katrina is amazing with every service she's ever done for me. No one else can make my hair look and feel as amazing as she does. Highly recommend this salon to anyone looking for a great experience. The only con I would have to say is it is a bit pricey, but you really do get what you pay for!
Janine Knedlhans's Review Mar 03, 2016 09:34 PM





Love Katrina and all the shear glamour girls!!!! Wouldn't go anywhere else or trust anyone else!!!!
Sarah Esposito's Review Feb 02, 2016 08:53 PM





My trim was perfect! Staff was very friendly!! Love coming there!
Barbara Smith's Review Jan 30, 2016 08:06 AM




Nicole is the person who works on my hair and the results are very nice. She has suggestions that are helpful to me when I'm not sure about the color, and also when at home and working with my hair. Barbara Smith PS: Mindy was very patient with me when I left my credit card home!!! YIKES
Melanie Chiappone's Review Jan 05, 2016 09:16 PM





I have had many bad experiences with hairdressers throughout my adult years. I moved to Toms River in 2014 and I was in search of a good hairdresser considering I wanted to go from a longer hair length to a short haircut; needless to say I was very nervous about changing my style. does better research found Shear Glamor and saw that they had great reviews. I asked for specific person Katrina to be exact the owner of Shear Glamor schedule an appointment for her to do my hair. I was very happy with the outcome of my hair. I found my hair stylist hope you choose Shear Glamor Katrina be very happy as I am! Sincerely Melanie Chiappone
Barbaba Smith's Review Nov 25, 2015 08:23 PM





My concerns are always addressed and I get suggestions from Nicole to get the results I'm looking for. Leaving the salon pleased keeps me coming back.
Linda Garofalo's Review Nov 24, 2015 07:09 PM





You will never find a better salon than Shear Glamour! They are the best in town!
Judy Carletta's Review Nov 23, 2015 07:35 PM





Terrific service! Wonderful and pleasant staff. Wouldn't go anywhere else!!
Theresa Tiplady's Review Nov 21, 2015 02:01 PM





Nicole is the BEST!
Ann Marie DeLany's Review Nov 12, 2015 07:07 PM





Katlyn Forsyth's Review Nov 07, 2015 05:17 PM




Love the color and cut of my hair. Always feel very comfortable with anything you guys do. Only negative was that I waited over an hour for anyone to even touch my hair and this was the second time in a row it happened. Over three hours at the salon is very long.
Raechel Buczynski's Review Nov 07, 2015 06:44 AM





Erin did amazing job. I love my hair.
Leah* Cole*'s Review Nov 06, 2015 07:39 PM





Danielle* Lebright*'s Review Nov 05, 2015 07:44 PM




Nice treat! Plenty of options for stylists.
Eileen** Ruf**'s Review Nov 03, 2015 07:13 PM





Very good hair salon. Erin is very good with color. I recommended this salon to my friends. No old lady cuts at this salon - love it!! Got many compliments!!
Laurie* Koplin*'s Review Nov 02, 2015 07:22 PM





Love, love, love....staff is amazing , atmosphere is great and all stylists do an amazing job!!!
Kristen** Polperio**'s Review Oct 31, 2015 08:24 PM





I've been going there for almost a year already and have never had a bad experience.
Denise Paulov's Review Oct 30, 2015 08:16 PM





I have been going to Shear Glamour for the last 3 years and I love it. Each operator has excellent skills, they are friendly and I'm always pleased with my hair service.
Sarah Esposito's Review Oct 29, 2015 10:13 PM





Loved it! Thank you!!
Lori* Martin*'s Review Oct 28, 2015 07:03 PM





So lucky to have someone who putts the time and effort in to making my hair gorgeous!
Tanya Urbaczek's Review Oct 22, 2015 08:18 AM





The friendly and helpful staff immediately set the tone when you walk in to the beautiful setting. The styling is thorough and each customer is given full attention to their questions and styling needs. Love the results!!!
Brittany Mikajlo's Review Oct 16, 2015 08:10 PM





Linda Garofalo's Review Oct 15, 2015 07:20 PM





You gals are the best and sweetest in town! I would highly recommend you to everyone!!!
Francesca* Viterbo*'s Review Oct 10, 2015 10:03 PM





I have been going to this salon since moving here from Monmouth County. I am always happy with the services they provide. The employees work well together and therefore create a pleasant environment for customers. Keep up the good work!!
Joanne Dorling's Review Apr 24, 2015 09:23 AM




Always loving going to u folks. You do great work, are professional but still lots of fun. And I love your jewelry as well. I love all the little extras like contests, the flower pots for earth day - you always come up with extra fun ideas. Great place !!! ??
Sarah Esposito's Review Apr 21, 2015 08:42 PM





Thank you! I love it!
Jennifer Burdynski's Review Apr 14, 2015 09:02 PM





Kathy Newsome's Review Apr 07, 2015 09:47 PM





Great staff! Up beat and a fun salon. Owner, Katrina, is sweet and kind. A very professional and we'll run salon.
Francesca 's Review Apr 07, 2015 11:32 AM





Moved to this area about two years ago and am so happy to have found a salon that I trust with my hair!! Erin is wonderful with my color and she is a sweet person who truly cares about her work. It shows in the results!! Nicole gives beautiful blowouts!!!
Judy Eldridge's Review Apr 07, 2015 09:20 AM




Very professional salon. Always looking to improve and educate on skills and products. Warm and courteous employer and employees. Open to suggestions for change to improve.
Christina Collura's Review Mar 31, 2015 09:30 PM





Love my hair! Thank you!
Judy Carletta's Review Mar 30, 2015 09:21 PM





Gina Scodella's Review Mar 28, 2015 06:22 PM





Love it there! Excited job!
Lisa* Nesbitt*'s Review Mar 27, 2015 08:13 AM





Great service, professional, friendly and reasonable pricing.
Joanne Dorling's Review Mar 11, 2015 09:25 AM





Service is great and everyone is so friendly. - a rare combination these days
Fran Copeland's Review Feb 25, 2015 10:03 PM





This salon cares about their clientele. From the time you walk through the door until you walk out they all treat you like a guest. ?
Carolyn Rendinelli's Review Feb 25, 2015 07:08 PM





I am so happy i found this salon! Katrina does a beautiful job on my hair im lovin the color! The rest of the staff is aslo fantastic! Very talented! Perfection!
Nicole Wengerter's Review Feb 20, 2015 10:54 AM





I love the energy atmosphere and talent in this salon!
Ethel Santiguida's Review Feb 18, 2015 07:45 PM




A very friendly professional salon all are very welcome thing it is a pleasant experience to be there my gal Jen is iA very talented young lady very skilled and lovely personality I'm sure you will be happy with your experience there
Linda Garofalo's Review Feb 16, 2015 08:25 PM





Awesome! The best in town!
Christina (Tina) O\'Brien's Review Jan 17, 2015 03:53 AM





The Whole Staff is Happy and Absolutely Wonderful. .kind...Simply Sweet and the Best in the area!:-):-)
Desiree's Review Jan 03, 2015 02:20 PM





I'm so glad that Corinne is back! She did amazing highlights! Nicole is most definitely a pro at bombshell blowouts!
teresa's Review Dec 31, 2014 08:24 PM





Carley did an excellent job, thank you