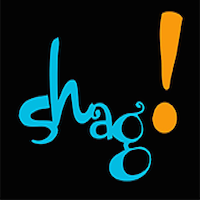 SHAG!
At shag! our team is committed to providing spectacular services to all of our guests. We strive to provide excellent customer service and to make your experience with us unforgettable.
Gift cards |
Reviews |
Our app |
Gallery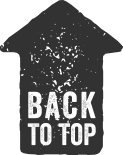 Opening Hours
TUE-WED: 9:00 AM - 8:00 PM THU: 1:00 PM - 8:00 PM FRI: 9:00 AM - 5:00 PM SAT: 8:00 AM - 1:00 PM
Reviews
Sarah's Review Jan 17, 2016 09:58 PM





Best salon I've ever been to :)
Patty's Review Nov 26, 2015 02:31 PM





Best salon in the area!
christina's Review Apr 24, 2015 05:37 PM





can't wait to go back again. Ashley did a great job on my hair. I have really long hair which can be a lot to handle for some hair dressers but she did a really good job on my highlights and cut. she gave me some really helpful recommendations. the atmosphere is fun and professional.
Brandi Lucas's Review Nov 02, 2014 10:36 PM





This place is the best around our area. Very talented and friendly staff. I'm never disappointed and feel amazing when I leave. They offer so many new exciting things and now have a permanent makeup artist! It's a must if u want to try something new and exciting this is where u need to be!!!!!
Ally's Review Oct 25, 2014 09:31 AM





I came to shag for the first time when Erin started because I've been going to her for years..I instantly LOVED the atmosphere. So relaxed, welcoming, and beautiful! Plus, there's no stylist like E! I can't wait to keep coming back! :)
Kim's Review Oct 14, 2014 03:09 PM





Awesome stylists (especially Stacy
Allison's Review Oct 02, 2014 11:43 PM





Karinn Sell's Review Oct 01, 2014 11:49 PM





Shag! is an absolutely amazing salon. Everyone there welcomes you with open arms and makes you feel like family! Erin Miller is the most talented young woman I have ever met and Craig is amazing! Go see them TODAY!!!
Lori Stangl 's Review Oct 01, 2014 08:10 PM





Craig and his team are amazing. They make you feel special and a part of the Shag! Family. The services and products leave you feeling glamorous, energized, and transformed. Happy Birthday Shag!
Dixie Claar's Review Sep 04, 2014 12:45 PM





If U want to feel, and look, amazing, U must come here. Been a customer for 23 years and I gaurantee there is no place like it. Craig Emerick is my hero!!
Lisa Arnold 's Review Jul 03, 2014 12:02 PM





I had the best first time service at Shag! Unbelievably talented staff!