SALON 554
Salon 554 has been serving Salem and the greater Willamette Valley for over 10 years since opening it's doors in 2004. Voted Best Salon and Best Day Spa in the Mid-Willammette Valley for many years in a row, 554 is Salem's favorite salon destination. Located in the heart of downtown, our guests say 554 feels like Portland's best salon right here in Salem. All of our technicians are highly trained and receive extensive ongoing education in cutting edge techniques and developing trends. Whether you are looking for help with creating a new style, maintaining your current look, or just need a momentary escape, look no further!
Gift cards |
Reviews |
Our app |
Gallery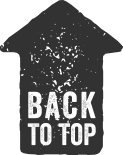 Opening Hours
MON - 8AM-9PM TUE - 8AM-9PM WED - 8AM-9PM THU - 8AM-9PM FRI - 10AM-6PM SAT - 10AM-6PM SUN - 10AM-6PM
Reviews
hailey sells 's Review Dec 29, 2016 02:54 AM





I had another awesome experience here. Mikayla did a great job on my hair and I love it! Defiantly the place to go. Friendly environment with lots of great people!
Candice Root's Review Dec 29, 2016 02:54 AM





My first visit there, and I was very happy with it all! Look forward to my next visit!!
Sara's Review Nov 15, 2016 01:56 PM