SALON 554
Salon 554 has been serving Salem and the greater Willamette Valley for over 10 years since opening it's doors in 2004. Voted Best Salon and Best Day Spa in the Mid-Willammette Valley for many years in a row, 554 is Salem's favorite salon destination. Located in the heart of downtown, our guests say 554 feels like Portland's best salon right here in Salem. All of our technicians are highly trained and receive extensive ongoing education in cutting edge techniques and developing trends. Whether you are looking for help with creating a new style, maintaining your current look, or just need a momentary escape, look no further!
Gift cards |
Reviews |
Our app |
Gallery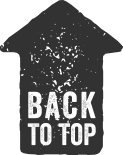 Opening Hours
MON - 8AM-9PM TUE - 8AM-9PM WED - 8AM-9PM THU - 8AM-9PM FRI - 10AM-6PM SAT - 10AM-6PM SUN - 10AM-6PM
Reviews
Brooke Aranda's Review May 01, 2017 12:35 PM





I am so happy! I came in because I did my own hair experimenting, and well, it did not go well. I came in, depsarate because I really hated my hair. They ladies there worked together to find a solution for me, at their inconvenience I might add. Rachel was able to fix me up and send me on my way. I am happier tha I thought I'd ever be with the outcome of my hair, and I am so thankful they were able to make time for me (very last minute!). Highly recommend studio 554 .
Holly Larsen's Review Apr 21, 2017 04:40 AM





Salon554 style professionals always make me smile. I first went to them with hair that was very brassy blonde. I now have hair that perfectly matches my skin tone and works with my natural color very well. My hair is very healthy and receives compliments regularly. I appreciate that everyone working at the salon is very warm and friendly. Mikaela is my go-to stylist and has never once disappointed me. She listens to what I am after and always delivers a look that is perfect for me. Today was a hard day personally and yet I walked out of the salon just feeling 'better' for how I looked. A good cut and color can make a big difference in how I feel about myself so this is why I continue to choose Salon554.
Annette Hassold's Review Apr 21, 2017 01:07 AM





I had my hair cut and colored today by Angela and she did an excellent job. I am usually anxious to have a new person work on my hair, but I didn't experience that today. Angela is so sweet and has a very calming presence. The cut and light color (in the front) that she did was done so well. It blends beautifully and the haircut was exactly what I was looking for. It's been awhile since I walked out of a salon feeling great about my hair! I will definitely be coming back to see her again.
Dawn Chadwick's Review Apr 14, 2017 08:37 PM





I have seen Katie twice now for my haircuts. Both times she has done an outstanding job!!! I can't remember the last time I have been this happy!! She spends time making sure it is exactly right - before I leave. I am ready to switch over and have Katie do my color now - I am that happy....Thank you so much Katie!!
Sarah Lopez's Review Apr 12, 2017 01:15 PM





Every time I come in the stylist sits down with me and we discuss what I'm looking for, even if it is just a trim, and they let me know what the price will be at the beginning. Everyone is super nice and helpful. Great atmosphere.
Sharon Lite's Review Apr 12, 2017 12:15 AM





Michelle does a great job. My hair looks and feels do good. Thanks Michelle!
Elke Bruton's Review Apr 08, 2017 01:33 PM





I started going to Salon 554 at the suggestion of a work colleague. I am so glad. Sara is my stylist and she was able to rescue my favorite hairstyle that got a little messed up by going to other salons. She knew exactly what I needed she made great suggestions and I am very happy with my hair now. From the moment you walk in the door they treat you like you are an important and valued guest.
Meladee Howell's Review Apr 08, 2017 12:03 AM





Loved my new hair color and cut by Josie.
Meladee Howell's Review Apr 08, 2017 12:02 AM





Loved my new hair color and cut by Josie.
Patricia Deminna's Review Apr 05, 2017 03:51 PM





This was my third visit for a haircut and I've been very pleased each time. Mikayla understands how to deal with my difficult hair (very fine, straight, and no body); plus she appreciates my preference for an easy-going low maintenance style. That works out to a happy customer. Not to mention the shampoo and hot towel treatment! I also like how the Salon operates -- making appointments, email reminders, no waits -- all done very efficiently. I wish I had discovered 554 sooner. Thank you!
Candye Andrus's Review Mar 31, 2017 09:36 AM





Its rare to find a business with the highest standards of both creative talent and top professionalism. Salem 554 does and keeps getting even better.
Lola Carlile's Review Mar 30, 2017 12:26 AM





Love Shawna, but shocked at the price oc a hair cut.
Teri Spickerman's Review Mar 28, 2017 02:19 AM





Thank you for the excellent cut and servixe
Ron Thakur's Review Mar 27, 2017 06:12 PM





Katie is the most amazing stylist I have ever come across. I've been going to her for over a year now and each time she cuts my hair she gives me a new look. Get complements on my hair style everyday. There is magic in her hands. I get the best and professional treatment from the moment I walk in to the moment I leave. Your excellent service has gained a customer for life. Ron
Tami Levin's Review Mar 23, 2017 09:17 AM





I just started going to this salon a couple months ago. I love it! The receptionist Tamika is always very friendly and helpful. I love that they offer me a beverage when I first arrive. When they wash my hair, they always put a hot towel on my head after they apply the conditioner which feels so good! They have the BEST referral program! You AND the person you refer both get $25 offf your haircuts every time you refer someone!! I highly recommend the salon and the stylist I see, Michelle. When I tell Michelle how I want my hair she really listens and does exactly what I've asked so rather than leaving frustrated I leave very happy.
Nancy Link's Review Mar 22, 2017 12:47 PM





David is pleasant and cuts my hair just as I want it. I am getting wonderful comments on how good my hair looks. Nancy
Sammy Belden's Review Mar 22, 2017 01:06 AM





Eileen Atchley's Review Mar 17, 2017 09:51 AM





Sarah is the very best! Love my hair!
Ali Reed's Review Mar 08, 2017 04:36 PM





Before I ever set foot in Salon 554, I had gone almost 5 years cutting my own hair and going to a salon at most 1x a year and never the same salon. I developed a resentment from all the disappointing cuts and the expense. Cassie convinced me to give her a try a little over a year ago, maybe almost 2 years and I am a loyal client. Knowing that for every client you refer you get a discount on your next cut, I have sent coworkers and friends to Cassie and they all thank me for it! My husband prefers her over the barber shop! Thank you everyone at Salon 544, especially the receptionists & Cassie for your excellent service! It's worth every pretty penny!
Paula Holt's Review Feb 24, 2017 12:09 AM





I love the atmosphere Of Salon 554. It's positive and upbeat. I love everything from the greeting of the receptionist to the displays, to my wonderful stylist Michelle. It is really my favorite day of the month
Pam Taylor's Review Feb 22, 2017 12:42 AM





From the moment I come in, I am treated like a queen, pampered and cared for. The desk staff is attentive and Shawna is the Best!
Dana Zeimantz's Review Feb 21, 2017 10:53 PM





Marissa always give excellent service. She is very professional and personable at the same time. My color is beautiful and my cut is precise. Love it at Salon 554!
Samantha Kaiser's Review Feb 20, 2017 12:03 AM





Mikayla does an amazing job she listens to what you want and adds the perfect touch to it! Thank you so much!
Mary Williams's Review Feb 16, 2017 10:18 AM





I love coming here.everyone is very nice,I have loved my hair cuts, and most recently my color. I recommend salon 554 to everyone I talk to. Mary Williams
Julie Wright's Review Feb 16, 2017 01:35 AM





Great day at Salon 554 with Sara. She gave me an incredible hair cut, as always. Josie was great at assisting and gave a wonderful head massage. Jordan waxed my eyebrows in a gentle, but thorough manner. I left the salon today with a new zest for life!! Thank you.
Jini Coroneo's Review Feb 16, 2017 12:33 AM





My stylist was Rachel, she was very attentive and spent a long time sitting with me and talking through my concerns. I felt comfortable with her abilities and recommendations. I've seen many hair stylists over the years including celebrity hair stylists abroad that cost me extortionate amounts of money, but I have never had a stylist that was so attentive and patient and she did a fab job! Highly recommend Rachel or any of the team at Salon 554, I'm sure they are all great!
Kristan Chow's Review Feb 15, 2017 08:38 PM





I have gone in twice now. The first time I got a normal cut and was recommended a new shampoo when I asked. The new shampoo has changed my hair! It is so healthy! The second time I went in for a cut I was scheduled with Mikayla. She was really sweet and helpful. She suggest two different styles I could try (I'm not at all adventurous, so my hair was just a blunt cut before). I appreciated her suggestions, she wasn't at all pushy and didn't make me feel like my hair looked bad as it was. That meant a lot to me! I ended up trying one of her suggestions and am so happy I did. I feel really beautiful and owe a lot of my new hair confidence to her! The salon as a whole is great, and I highly recommend Mikayla!!
Kristan Chow's Review Feb 15, 2017 08:32 PM





I'm new to the area but I have gone in twice now. The first time I got a normal cut and was recommended a new shampoo when I asked. The new shampoo has changed my hair! It is so healthy! The second time I went in for a cut I was scheduled with Mikayla. She was really sweet and helpful. She suggest two different styles I could try (I'm not at all adventurous, so my hair was just a blunt cut before). I appreciated her suggestions, she wasn't at all pushy and didn't make me feel like my hair looked bad as it was. That meant a lot to me! I ended up trying one of her suggestions and am so happy I did. I feel really beautiful and owe a lot of my new hair confidence to her! The salon as a whole is great, and I highly recommend Mikayla!!
Lettie Turner's Review Feb 15, 2017 01:43 AM





I consistently receive the care and attention to detail that I want for my hair. I would highly recommend this full service salon.
Larrry Bassett's Review Feb 15, 2017 01:00 AM





Mykayla always does a fantastic job. The cut is outstanding. The scalp massage and hot towels are always welcome after a long day.
Amber Holten's Review Feb 14, 2017 01:16 AM





Cassie is the absolute greatest! So talented and friendly! You
Heidi Miller's Review Feb 08, 2017 12:49 PM





Michelle is my stylist and has a great attitude and work ethic! I am happy with my service each month I am in her chair! Highly recommend her!
Kathleen Lewis's Review Feb 05, 2017 03:27 PM





Awesome--got lots of compliments at work. Thank you
Diana Rodriguez's Review Feb 05, 2017 11:14 AM





Thank you to Marisa for giving me a great experience. After not having cut my hair in years, she listened to what I wanted and more. I went when something a little different then I usually do and it came about amazing! I will be coming back.
Sonja Shields's Review Feb 05, 2017 12:19 AM





Love,love, love my new color. Red is it...Rachel is the best ever...thank you.
Jacci Lamkey's Review Feb 04, 2017 12:30 PM





Great salon! Sarah is amazing!
Kathy Noltie's Review Feb 01, 2017 02:54 PM





Excellent service, as always. Love my perm. Thank God for Sara!!! And all her staff including Josey? Kathy Noltie
Lori Ann Langston's Review Jan 31, 2017 12:08 AM





I had Cassie Hambelton color and cut my hair today and from the time I walked in I felt like I was in great hands. Cassie is very knowledgable!, she knows all the newest colors, cuts and tricks to give me fantastic creative hair designs and color. I have gotten so many compliments on the color and style of cut today. She always makes me feel like Im the most important customer she has. I will always come back and bring more of my friends to have Vassie work her "Magic"! On them too!! Lori Ann Langston - Gutierrez
hailey sells 's Review Dec 29, 2016 02:54 AM





I had another awesome experience here. Mikayla did a great job on my hair and I love it! Defiantly the place to go. Friendly environment with lots of great people!
Candice Root's Review Dec 29, 2016 02:54 AM





My first visit there, and I was very happy with it all! Look forward to my next visit!!
Emily Evans 's Review Dec 29, 2016 02:41 AM





Rachel, as always, did a fantastic job! My hair has been the bane of my existence for most of my life until she started cutting it. Now, I can leave my house unashamed of how I look, all because of my hair. Plus, the experience at Salon 554 is luxurious and relaxing, and I always look forward to my appointments there. Thank you!
Krysta Jackson's Review Dec 29, 2016 01:50 AM





Everything I come here I have the best time with Jordyn Green. She is fun, fresh, and new. She will do what it takes to have her coustmers leave satisfied. I love all of her postive energy. I just got the best haircut/ style. I absolutely adore my hair. Thank you Jorydan. You are a very talented hairstanistia!!!!
elizabeth scharback's Review Dec 29, 2016 01:48 AM





Cassie was wonderful! Very appreciative of the experience overall at 554, Cassie made me feel pampered & beautiful! Looking forward to my next appointment already
kyrstin wells 's Review Dec 29, 2016 01:48 AM





I walked in and immediately felt welcome. Loved to the selection of complementary tea and coffee. I have extremely hard to deal with wiry curly hair and there was someone there who Is curly certified showed me a few things, it was amazing. also, the hair cut was great. Awesome people and great atmosphere
madalyn gordon 's Review Dec 29, 2016 01:45 AM





Wow. I will always go to Rachael with daring choices. Both in color and cut, she has handled my biggest changes and always done better than I could have imagined. She knows how to handle curly hair like no one else, does great at both short and long styles, and is an amazing colorist. By far and away the best stylist I've ever been to!
steve henderson's Review Dec 29, 2016 01:44 AM





When I called and made my first appointment, everything was explained in a very friendly and professional manner. As soon as I arrived, I was greeted with a smile and offered a beverage. I only waited a brief moment before my stylist Mikayla came over and introduced herself. She was very polite and friendly and I felt comfortable right away. The salon area is very large and open. They seemed to have plenty of business, but it never felt crowded or cramped at all. It was clear to me right away how important it was to Mikayla that I was satisfied with my haircut. She was very friendly and sociable, but also seemed quite focused and paid close attention to every detail. She frequently stopped and asked for my input. I've actually never had my hair shampooed twice at a stylist before, so that was nice. I can be picky about my hair and this was the best experience I have ever had with a stylist and with a salon. I'll definitely be returning to Salon 554 and I'll be asking for Mikayla.
Anon's Review Dec 29, 2016 01:42 AM





Salon 554 is an attractive, well designed, upscale salon. I was received warmly and professionally by the receptionist, and my stylist, Angela, came to the reception area to greet me and to introduce herself since this was my first appointment here. Angela listened attentively to my needs, offered guidance, and did an excellent job with color, highlights, and styling. She explained what she was doing every step of the way and always sought my input. I am very happy with my overall experience, and my hair looks fabulous!
Janae king's Review Dec 29, 2016 01:40 AM





Marissa gave me THE best perm I've ever had. She was fast and efficient and did a great job. The perm she gave me turned out fabulous. The curls are perfect and my hair is soft and manageable. Thank You, Marissa!
angelina sisney's Review Dec 29, 2016 01:25 AM





Cassie is always so friendly and awesome. She cut my hair exactly how I wanted, checking along the way that things were how I liked it and offering small suggestions to clarify the details. I am in love with my hair again! Thanks Cassie!
Jessica Valder's Review Dec 29, 2016 01:22 AM





This was my first visit to Salon 554 and I was impressed by the friendly staff and wonderful treatment I received. Marisa listened to my thoughts and suggested a cut that was exactly what I wanted but couldn't quite describe. She explained what she was doing each step of the way and gave me styling tips so I could recreate that look easily. I cannot wait to come back!
yuri silver's Review Dec 29, 2016 01:19 AM





Rachel, my stylist, is always attentive and upbeat, ready to make my visit relaxing. In addition, she is a truly committed and skilled professional. She does everything well, from coloring to styling. I particularly appreciate the way she cuts my hair. I have coarse, heavy and long hair, and she makes me look good. Thanks to her, my hair flows nicely, and feels even bouncy. This is amazing, given I do nothing to style my hair in the morning, except for brushing.
melody smith 's Review Dec 29, 2016 01:12 AM





I wanted a trim and that's exactly what I got. Katie, the stylist, was very nice and listened when I said I wanted to keep the length as long as possible. I didn't realize going in all of the other services they offer. This has quickly become my go to place.
Jennifer Bussard 's Review Dec 29, 2016 01:11 AM





Jordyn was very professional and knowledgeable . This was my first time having her do my hair and it turned out beautiful. Great with color and cut i would highly recommend her to all my friends. Thanks Jordyn
Heidi Miller 's Review Dec 29, 2016 01:10 AM





Michelle is an amazing colorist and stylist! She always gives me what I want and the best service! I'm her client for life!
jordan woodvine's Review Dec 29, 2016 12:43 AM





I've loved coming to salon 554 since my very first visit. They are all so friendly and welcoming to all who come in. They focus on every client first and make sure you have a great experience. Katie is an amazing stylist and is super easy to talk to. Each stylist is different but they're all great. It's a fun, happy, and humorous atmosphere and it's hard to not have a good time when you're there!
Sara's Review Nov 15, 2016 01:56 PM