ROUGE HAIR BOUTIQUE
Rouge Hair Boutique offers cutting, styling and hair color services in the heart of Conshohocken Pa. As part of the competitive and constantly evolving hair and beauty industry. Rouge strives to stay up to date with the newest hair care technologies from around the globe.
Gift cards |
Reviews |
Our app |
Gallery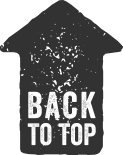 Opening Hours
MONDAY-THURSDAY: 10AM-8PM FRIDAY: 10AM-7PM SATURDAY-SUNDAY: CLOSED
Reviews
Laura Jones's Review Sep 21, 2016 07:57 AM





I have been going to Rouge since it opened. I followed Donna from her previous place of employment. Everyone is very professional yet warm and inviting. The salon is always clean and cute. I only get a few haircuts a year, but Donna makes me feel like I come every 6 weeks! I have never left not feeling great about my hair. I highly recommend Rouge.
Lindsey damico's Review Sep 19, 2016 09:06 PM





Christa was beyond perfect! She took the time to listen to what I wanted and offered suggestions based on her experience and knowledge. My hair turned out amazing and I'll definitely be making this place my go-to salon. Thanks!
Caitlin kish's Review Sep 14, 2016 09:59 PM





Love this place! Very reasonable! Cute place! Great cut!
Janine Smith's Review Sep 12, 2016 07:15 PM





Not only is the environment at the salon incredibly stylish and welcoming but the hair stylist are all so friendly! I have never felt so comfortable in a salon. The women are so friendly and they are all so talented! I highly recommend going to this salon!!!!
Erin Hooper's Review Sep 06, 2016 10:59 PM





Nichole Beall's Review Sep 04, 2016 01:21 PM





I had a wonderful experience here. The staff was very polite and professional. The stylist fixed a hack job that was done on my hair at a previous salo and my two toned highlights look beautiful!!! I couldn't be happier. I found my forever Salon.
Anne Claghorn's Review Sep 01, 2016 09:40 AM





I highly recommend the Rouge Hair Boutique to everyone in the area. The Rouge Team is highly skilled, professional, down to earth, and kind. Each stylist listens intently to your desired hair end result and delivers! The atmosphere of the boutique feels just like home: clean, inviting, and sprinkled with adornments reflective of Donna's keen decorating sense. In conclusion, I would not go anywhere else! Thank you Rouge Team for your expertise and grace.
Susie Boxman's Review Aug 30, 2016 06:22 AM





I love getting my hair done there. Best salon I have been to.
Sharon Altman's Review Aug 27, 2016 09:33 AM





Relaxed friendly welcoming atmosphere with the most talented creative stylist !!!! I can't say enough about rouge it's the best !!!
Lauren Frick's Review Aug 26, 2016 07:38 PM





I love, love, love Rouge and my wonderful hair stylist Sharon Kelly! She is the best! I always walk out of Rouge loving my hair cut and color and enjoying my time there! Highly recommend!
Devon Graham's Review Aug 26, 2016 07:33 AM





Elle cut my hair exactly the way I asked. I love my hair cut, and highly recommend Rouge to friends.
Emily Diaz's Review Aug 24, 2016 09:54 PM





Love the work they do on our hair! Great stylist! Thanks!!
Alyssa Levensten's Review Aug 23, 2016 09:46 PM





Donna has been cutting my hair for 8 years and I won't let anyone else touch my hair;-) Donna listens to how I want my hair cut and always gives me a great cut. Donna is very professional and personable. The salon is adorable, clean, they have great products and all of the women that work there are lovely. It's a fabulous addition to conshohoken and all of the women that work there are wonderful.
Jennifer Drury's Review Aug 23, 2016 09:32 PM





Love everything about the salon everyone is so nice the salon is decorated so nice a very warm and comforting place love it so much better than the salon I used to go to ( splish splash I was taking a bath ) haha
Beth Sadler's Review Aug 21, 2016 01:57 PM





Always enjoy my visits to Rouge-always taken on time if not before.Great friendly staff, lovely calming decor and always a relaxing experience. I always leave very pleased with Donna's magic that she works with my curls-I get compliments all the time on my style!
Michelle Perron's Review Aug 16, 2016 03:52 PM





I recently visited this salon for the first time, to receive a Deva Curl cut from one of the certified stylists. My curls are a new phenomenon (thanks menopause?!) and Krista did a great job of cutting my hair to shape to my curls, as well as providing thorough instructions on how to care for and style them. The atmosphere in the salon is unique and lovely. I will definitely be back!
Morgan Ernst's Review Aug 10, 2016 06:02 PM





Great salon with great service! I love how Elle cuts and styles my hair.
Caitlin McGarry's Review Aug 10, 2016 09:33 AM





Christa has been my stylist for about a year now. Christa and the rest of the stylists always makes me feel so welcomed. She is so professional and I am always happy with the finished product! She is a great hair stylist! So happy with Christa and Rouge Hair Boutique!
Katie Kovacs's Review Aug 10, 2016 08:18 AM





Sharon did an awesome job on my cut, exactly what I wanted!
Susan Yablon's Review Aug 05, 2016 08:36 AM





Outstanding service. Donna couldn't be more accommodating. Wonderful atmosphere. I'm a totally satisfied customer. Susan
Kim Mongan's Review Aug 04, 2016 09:11 PM





Professional, super friendly, and all around great salon! Great group of talented women!!!
Rose Moroz's Review Aug 04, 2016 02:03 PM





Just had my hair colored by Sharon, who did a fine job, while my regular colorist Laura, is on leave. I've been a customer of Laura's for a number of years. I really like her, Sharon and all the girls at Rouge. They are friendly, warm and down to earth. And they don't mind talking to an old lady like me! The salon itself is very welcoming, bright and open. I really enjoy my time there. It's a chance to relax and think only of myself. Thanks, ladies!
Katie's Review Aug 01, 2016 09:04 PM





As always, I had a great experience at Rouge. Sharon did an excellent job on my color...it looks perfect! I had a relaxing time getting my hair done with your warm and friendly staff.
Kaloni Hepworth's Review Jul 30, 2016 08:10 AM





i didnt know exactly what I wanted going into my hair appt. Sharon did a great job of listening and helping me determine what would look best on me. She spent a lot of time on my consult and it turned out great. Thank you!
Caitlin O'Connell's Review Jul 29, 2016 09:30 AM





I visited Rouge for the first time yesterday for a haircut. I was looking to get rid of some length and try something new. Laura listened to what I wanted and offered her suggestions when asked. I love how my hair turned out - she did a great job. I will definitely be back!
Rose171's Review Jul 28, 2016 09:16 PM





Great hair salon! Totally recommend - and I have!!!
Marie Fortunato's Review Jul 26, 2016 08:43 AM





I am a longtime customer. I followed Donna from her old salon to her new business just because I had finally found someone who listened to what I wanted and I wasn't about to let that go ! I tried a new hair style today and Donna worked her magic - again ! She listened to what I wanted, made suggestions and executed my wishes beautifully. I always feel as if I am visiting a friend when I come to Rouge.
Stephanie McKeehan's Review Jul 25, 2016 02:25 PM





I have been a customer at Rouge since its inception for both cuts and color, and have been a client for both Christa and Laura T. for years before that. Sharon has also done my color. I've recommended coworkers and friends to the salon because I believe in its quality. The team's work and work ethic speak for itself, and their commitment to customer service is reflected in their flexibility and understanding of their clients. The team is not only good at what they do, they're also genuine people, which is sometimes hard to find in the salon world. As long as I'm within driving distance, I wouldn't dream of trusting anyone else with my hair other than the Rouge team.
Siva Reyna's Review Jul 24, 2016 10:13 PM





I love Rouge! Elle always does an amazing job. I can take in any photo and she makes it look perfect for me. She also gives me great advice for styling and coloring. All the other ladies are so nice and it really feels like family when you walk in. Coming here is always a great experience!
Kelsie Dana's Review Jul 23, 2016 07:07 AM





I've been on the look out for a new hair dresser after 15 years! I always drove by Rouge and thought it was very cute and professional looking. I went to crystal for the first time and I couldn't have been more happy with the results! She got my hair to the blond I have always wanted in 1 shot using Balayage. It was very affordable as well. I found my new hair stylist! Love my hair!
Lorin Richter's Review Jul 22, 2016 09:25 PM





I always look forward to being pampered by Laura Elle and Christa! They beautify me while I relax! It feels like home! Love my color and cut. I always leave feeling great!
Amy's Review Jul 21, 2016 12:51 PM





I needed a new stylist due to being new in the area. I am so glad I picked Rogue. Krista did a fabulous job. She nailed the color I wanted and the cut is perfect. I will be a returning customer for sure!!
Anne Marie Martin's Review Jul 20, 2016 10:21 AM





Excellent job, Sharon
Gail Ward's Review Jul 19, 2016 08:41 PM





Courtney Morrison's Review Jul 16, 2016 01:37 PM





Sharon Kelly did a fantastic job on my highlights and cut. She is a very sweet person and amazing at doing hair!!
Sally MacFarland's Review Jul 16, 2016 08:54 AM





You can't go wrong with Rouge. All the ladies are great! They are not only great at their profession but are lovely people. Both my husband and I are clients. We wouldn't go anywhere else!
Lisa Duke's Review Jul 15, 2016 10:39 PM





I am always super please with my hair after leaving Rouge Hair boutique! The stylists are amazing and the atomosphere is comfortable and inviting. I get my hair colored, cut and styled every six weeks. I also use them for formal dos when I have an important event. Can't say enough about this place!!
Lindsay Fisher's Review Jul 13, 2016 09:13 PM





My hair has never looked better. I love coming here, everyone is always so friendly and it is always such a pleasant experience. I also love the products they sell. I would rate Rouge 6 stars if I could.
Kara's Review Jul 11, 2016 02:34 PM





I love my curly hair again! I've been getting my hair cut here since it opened. It has a relaxing, professional, friendly atmosphere. I get a DEVA cut with Donna and I've also gotten coloring done my Sharon. They listen to what I want and I have always left relaxed and satisfied. You won't be disappointed!