ROUGE HAIR BOUTIQUE
Rouge Hair Boutique offers cutting, styling and hair color services in the heart of Conshohocken Pa. As part of the competitive and constantly evolving hair and beauty industry. Rouge strives to stay up to date with the newest hair care technologies from around the globe.
Gift cards |
Reviews |
Our app |
Gallery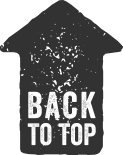 Opening Hours
MONDAY-THURSDAY: 10AM-8PM FRIDAY: 10AM-7PM SATURDAY-SUNDAY: CLOSED
Reviews
Marcella Woytash's Review May 14, 2017 07:12 PM





I was so pleased with my most recent visit to Rouge. Every time I go is a relaxing and fantastic experience. Everyone who works there is so kind and friendly. They will make sure you are doing alright. They also take the time to talk to you and give you the best haircut/highlights. Highly recommend this place to anyone near the area.
Jen Richardson's Review May 11, 2017 01:22 PM





Recently had my first appointment at rogue. Everything was great. The place is very clean and relaxing. My stylist was also very friendly and made me get comfortable. I haven't had another stylist touch my hair in 12yrs and she did a wonderful job. I'd recommend the salon!
Nancy Brown's Review May 09, 2017 09:07 AM





Christa is "sweet as pie", and an excellent stylist. My cut is very modern, just as I asked, and we have a plan for the future. She seems to know what the right length to have for your facial structure and is really quite insightful. I will be back and I certainly intend to referral Christa at Rouge to friends.
Alison Volkmar's Review May 04, 2017 08:11 PM





Got an ombre touch up with Laura and it went very well. She's super talented and has a wonderful personality. Highly recommend getting your hair did here!
Maureen Dugo's Review May 04, 2017 06:16 AM





Thank you for an awesome haircut :)
Stephanie Hanna's Review May 03, 2017 09:36 PM





I was able to schedule an appointment with Sharon today and was blown away! She is amazing! It was my first time ever visiting the salon and Sharon was so patient with me helping me choose the best color option for my hair. She executed the color perfectly it was exactly what I had in mind and what we discussed. She also made sure I was happy with the color prior to leaving. That makes a huge difference in client satisfaction. I made sure to schedule my next appointment with her before I even left the salon.
Lilly baeva's Review May 03, 2017 09:20 AM





I've been going to Laura for a year now and absolutely love the high quality and consistency of her work. I walk out of Rouge feeling fabulous:). Even though she sees me every 12 weeks or so, she remembers me and my hair:). Super, super happy and lucky to have Rouge in Conshy!
Lynn Steerman's Review Apr 24, 2017 10:16 PM





Been going to Donna for about 10 years now. I love my curly cut every time!! All of the colorists are amazing as well.
Beth Moore's Review Apr 20, 2017 09:33 PM





Laura does a great job. I would recommend her to friends and family. She's friendly and remembers your recent conversations.
Hanni Weller's Review Apr 19, 2017 09:10 AM





I saw Laura for my highlights and she was amazing. She knew exactly how to get the white blonde I wanted. I saw Donna for my cut and she was also amazing. Walked away feeling very pleased and will be going back again!
Caroline Fregeau's Review Apr 17, 2017 10:02 PM





Not only is Rouge a welcoming, comforting, and relaxing environment in general, every stylist is friendly and outgoing. Sharon is particular is my stylist and every time I am there I am more and more in love. I am 26 and just started coloring my hair for the first time. For years I have had my eye on a few different styles and was hesitant at first to take the plunge. I ran my ideas by Sharon a few times before taking the leap. I just went back for my 3rd balayage and couldn't be happier!
Donna Boris's Review Apr 14, 2017 07:38 AM





My stylist, Laura M. and I are working toward changing my very short hair into a longer style. Difficult to do but Laura is making it look great at each stage. The salon itself is great, comfortable and welcoming. The staff is also great and very friendly. I love going to Rouge and the locations could not be better!
Elena Kapp's Review Apr 13, 2017 09:12 PM





Laura was friendly and so great!
Amie Siravo's Review Apr 11, 2017 09:43 PM





Everyone in the salon so helpful, nice, and experienced! Wouldn't go anytelse for my color and especially my curl tamer and curly cut!!
Liana Venezia's Review Apr 05, 2017 10:25 PM





Fast, friendly service. Definitely worth the price tag.
Alexandra Garcia's Review Apr 05, 2017 06:31 AM





My daughter visited Laura for her cut. Laura was very personable and my daughter was very happy with the outcome. We'll definitely go back to her for our next cut!
Kim Miczak's Review Apr 03, 2017 09:30 PM





I've been a customer at Rouge since they opened, and have never been let down! Everything about the place is great- ambience, customer service, and results! The employees all contribute to a comfortable and friendly environment, and know me by name, even though Crista is the only one who takes care of my hair! All of the stylists seem to keep up to date on techniques and current trends. I've recommended Rouge to a number of my friends, and they have all been just as satisfied as I am with the salon.
Becky Smith's Review Apr 02, 2017 06:53 PM





I always schedule my haircut appointment with Donna because I trust her to make my hair look its best. Thanks for your great work, Donna!
Courtney Morrison's Review Mar 31, 2017 09:15 PM





Always a five star experience!
Mary's Review Mar 30, 2017 09:12 PM





Laura does a great job on color! Very satisfied!
Patricia Delamere's Review Mar 28, 2017 08:09 AM





I've been coming to Rouge since it opened and had another fantastic haircut with Laura. Everyone is very friendly, I LOVED the cut, and Laura always pays very close attention to detail. Have recommended to all my friends looking for a salon!
Meaghan McGrath's Review Mar 20, 2017 12:57 PM





I love this studio! Everyone is so nice and my hair always looks amazing when it's done. They always go the extra mile!
Eileen Voegele's Review Mar 18, 2017 05:38 PM





I get my hair blown out here all the time. I really love all the stylists. They're all very friendly and do a great job!! Five stars all around
Leia Woelkers's Review Mar 17, 2017 09:46 AM





Donna was awesome! My hair looks great! Probably best hair cut I've ever had. You curly girls out there will understand :)
Kathi Ciafardoni's Review Mar 16, 2017 09:59 PM





I was very happy with the highlights and cut that I received. Thanks again, kathi c
Lisa Roe's Review Mar 16, 2017 09:50 PM





Laura cut my hair exactly as I described it...great job!
Alyssa Levensten's Review Mar 15, 2017 09:39 PM





Donna has been cutting my hair for about 10 years. Donna listens to my and cuts my hair like I ask and she is professional and always a pleasure to be around. I wouldn't go anywhere else!
Carole Rosenman's Review Feb 25, 2017 08:25 AM





Looking for a new hair salon as I am new in the area. After trying two other salons and not being happy, I tried Rouge. The salon is so cute and Laura understood exactly what kind of cut I wanted. My hair turned out great and I have finally found the "best" salon for me. Very happy.
Nina Giaimo's Review Feb 25, 2017 12:13 AM





I had my first visit to Rouge and I was beyond pleased! I had my hair colored by Laura, which turned out beautiful! My hair is red and Laura matched my color perfictly. I then had my hair cut by Donna. My hair is naturally curly, and Donna did a fantastic job! I've already made my next appointment! Nina
Jessica Lare's Review Feb 24, 2017 09:11 AM





Laura McShea did a great job with my hair! I got the color deepened and a few inches cut off. It's perfect! Will definitely continue to visit!
Anu Ramdas's Review Feb 23, 2017 06:06 AM





Very good service. Reasonably priced. Sharon was great. I'll definitely go back.
Donna Mason's Review Feb 21, 2017 08:39 AM





MY 3rd visit getting haircut at rouge was yesterday!I have extremely thick ,color treated,wavy hair.My stylist has been Sharon .she listens to everything ,I have to say and honestly ,at 60 yrs young,I have found someone who cuts and styles my hair extraordinarily!She is an perfectionist with my hair ,as only a true artist can be!I love the laid back atmosphere at Rouge,the prices,and especially Sharon ,such a sweetheart and a wonderful hairstylist!So happy ,I took a chance and tried it!
Susan Silver's Review Feb 21, 2017 07:43 AM





Sharon is the very best at cutting my hair. She has been the only stylist that allows me to wake up every morning and blow out my hair...and it looks great. It is all because of the way Sharon cuts my hair. She is amazing!
Jared's Review Feb 15, 2017 09:24 PM





I have been coming to Rouge for my haircut as client of Sharon for almost 2 years now. The quality of service is amazing and outstanding every time. It is refreshing to walk in where all the employees say hello and know your name. The staff makes it a very welcoming and comfortable environment. Super happy I found about this place.
Lisa Hibberd's Review Feb 07, 2017 09:24 AM





Thank you for the great cut, it really makes a difference.
Helene Rosen's Review Jan 25, 2017 11:15 PM





I've been coming to Laura B. @ Rouge for my hair color since their opening. Everyone is friendly & pleasant. The salon is lovely & relaxing. Laura listens to my concerns & responds with great color. I recommend this salon & Laura B.
Lauren Russo's Review Jan 24, 2017 09:47 PM





The girls are always so friendly and make you feel so comfortable. And of course great service!
Melissa Rosenberger's Review Jan 21, 2017 07:45 PM





On time, friendly service in a serene setting. Great haircut for a great price. Will definitely return.
Sally MacFarland's Review Jan 21, 2017 10:00 AM





I love Rouge and all the lovely ladies who work there. I could recommend any one of these special ladies. Love the Rougettes!!
Terri Sicura's Review Jan 17, 2017 08:34 AM





Hair is always done beautifully and the atmosphere is warm and friendly. Staff is always on point, even the ones you are not seeing make it a point to speak. Thumbs up to this place!!!
Megan Connolly's Review Jan 15, 2017 11:54 AM





I have been going to L for the past year and she is wonderful. Its a great environment and the staff is very nice and welcoming.
Lorraine Serwatka's Review Jan 13, 2017 05:29 PM





Opening the Front Door felt like Home.. Staff was friendly and nurturing for the pick me up I so needed! Boom .. Hair color and cut made me a new person! Thank You for the positive Energy! I am getting rave reviews from friends and family.. Will be back .. Lorraine Serwatka
Mairi Gauger's Review Jan 10, 2017 04:34 PM





Haircut was just what I wanted. Have not been able to get one like it before at other beauty salons. Expensive but I'll go back.
Danielle Smith's Review Jan 09, 2017 04:46 PM





I've only ever been to one stylist here - Sharon, but all the girls seem to do a great job. Love the cut, color, and price! would highly recomend Rouge if you are looking for a fantastic new place to get your hair done!
Olivia Dean's Review Jan 07, 2017 09:02 AM





Everyone is super kind and friendly! Krista has done my hair twice and I was pleased both times! I have super curly hair and it's hard to find someone who actually knows what they're doing. Five stars definitely!
Julie Figueroa's Review Jan 05, 2017 09:28 PM





I walked in and immediately was comfortable. The cut by Donna was beautiful and the care put into the color by Sharon was fabulous. I left after having my hair blow dried by two people. I will definitely be back!! Thank you!!
Meghan Lorine's Review Jan 03, 2017 09:37 AM





Thanks again and happy new year x
Caitlin O'Connell's Review Jan 02, 2017 06:49 PM





This was my second visit to the salon. I had my second haircut with Laura and it was just as great as the first. She did a fantastic job, knew exactly what I was going for and I loved it immediately. I have cut my own hair for many years (doing a terrible job) but I'm really happy with the price and the service at Rouge.
Nicole Herbert's Review Jan 02, 2017 08:36 AM





These ladies know what they are doing! No matter who you choose, you are sure to get a great cut. They keep up with all of the latest trends, and are always taking classes to stay on top of their game. The salon is clean and the design is modern. Everyone is welcoming the minute you walk through the door. Love the glass of coffee or wine - it makes the experience feel luxurious. Once you've given Rouge a try, you'll never go anywhere else again!
Stephine Kranchick's Review Dec 16, 2016 10:22 AM





What a truly wonderful experience. I was feeling rather 'blah' about my hair lately and wow! I am in love with my cut and color. It looks natural and exactly what I had in mind. Although I live rather far away, I am quite certain I will travel for my next appointment at Rouge boutique. Thank you! Thank you!
Erin Hooper's Review Dec 14, 2016 11:36 PM





Every time I come, I like my hair cut and color even more than the time before. Sharon is awesome as well!
Danielle marinucci's Review Dec 11, 2016 11:34 AM





Sharon was fantastic and so accommodating. I really enjoyed my experience at Rouge, from the online booking system to the friendly staff. My cut was great and so affordable. Will definitely be back!
Lauren Ravitch's Review Dec 09, 2016 11:16 AM





This was my first experience at Rouge Salon and I got a Deva Cut from Donna. Everyone in the salon was very friendly and helpful and I got a glass of wine while I waited. They asked me about my hair history and did not try to push/sell any products on me. I don't know what magic was involved, but my hair came out looking curlier and healthier than it has in years! So happy I found out about this salon and this type of cut.
Kelly Reynolds's Review Dec 08, 2016 11:26 AM





I love going to Rouge Hair Boutique to get my hair done. When I go to Rouge its like going to hang out with my friends. Its comfortable, relaxing and everyone is friendly. I can't imagine ever going anywhere else to get my hair done. I love it!
Molly Brennan's Review Dec 08, 2016 09:00 AM





Everyone at Rouge is fantastic and professional. Christa is my stylist and she is awesome. The entire team is extremely talented and it is a fun and relaxed chic atmosphere.
Peggy Bruton's Review Dec 05, 2016 09:50 PM





It's always a pleasure to have my haircut at Rouge
Leah Feigenbaum's Review Dec 02, 2016 07:40 PM





Rouge is consistent. Donna cuts my hair, she's always on time. She always listens. It's always a good cut. And I always leave with a smile on my face having spent time with the "girls" at Rouge!
Melissa Ferko's Review Nov 29, 2016 09:17 PM





It doesn't matter who I see here I always leave there feeling beautiful. I even brought my younger sister here to get her make up and hair done for prom and she lives an hour away! All of the ladies are beautiful and extremely talented, keep up the good work girls!
Kara Kelehan's Review Nov 28, 2016 09:04 PM





Christa was awesome, the place is cute and everyone is really welcoming!
Erin Evans's Review Nov 23, 2016 11:16 AM





The last time I went I was a first time customer and being open to new things decided to give Balayage a try. I'm normally used to highs and lowlights but they convinced me it was much more manageable and less upkeep. I really enjoyed it and glad I made the change! This time I went back for another haircut and balayage with Laura (Elle) and she was, PHENOMENAL. I really like how she worked with me in terms of where i wanted to be on the "warmth" spectrum and she actually only wound up working on my roots which was all i needed! This was another "first" for me and I'm so glad I did it, she was on the same page with me the whole time. Love these girls.. they are great at what they do. thanks!
Donna Boris's Review Nov 22, 2016 06:52 AM





Love going to Rouge, so close to my house. My hairstylist, Laura Elle is the best! Their new addition to the staff, Chelsey, gave me the best wash and head massage! Prices are fabulous also :)
Kelly Packer's Review Nov 20, 2016 08:32 AM





Susan Packer's Review Nov 17, 2016 09:19 PM





Elle did a great job with my haircut! She listened to what I wanted and did a great job.
Caroline Fregeau's Review Nov 15, 2016 12:30 PM





The cute and quaint salon is the perfect place to relax while getting your hair done. Right when I walk in, I am greeted by a receptionist and offered water, coffee, tea or even wine!! All of the stylists are sweet, friendly, and most of all extremely talented! Sharron has been my stylist for a little over a year and each time I return I am more and more impressed. For those of you that are skeptical about switching stylists, relax in the comfort of knowing they will make sure you approve every step of the way.
Mia Dubiel's Review Nov 14, 2016 08:17 PM





New to the area & looking for a new place to cut my hair. Tried more than a few and it was either too stuck up or did a horrible job. Sharon asked me what I wanted & my hair routine! Boy that was a good question. Wonder why noone ever asked me that before. She had a plan & I was willing to try. SooooooHappy! Looked good not only after she blew it out BUT after I washed and straight ironed. I'm glad I listened to other reviews.. You'll be glad you did!
Sulie Francis's Review Nov 13, 2016 09:33 PM





Thank you for helping me feel so comfortable. Loved the ambiance and service.
Lindsay Formica's Review Nov 08, 2016 09:50 PM





Laura is AWESOME! I have been to so many salons and finally found someone who does my hair and color just the way I like! The girls in the salon are super friendly and make you feel at home! Thanks!
Anne Marie's Review Nov 08, 2016 09:34 PM





Thank you Donna and Laura for a wonderful cut and color. Friendly staff, great atmosphere and superior stylists!
Julie Goldstein's Review Nov 07, 2016 09:31 PM





Theresa Banaszak's Review Nov 07, 2016 11:45 AM





Everyone is very professional, friendly & does a fantastic job from a beautiful blow out to coloring to make us all feel great about our hair!
Catherine Shuron's Review Nov 05, 2016 05:45 PM





Laura did an mazing job beautifying my daughter's very long hair!
Lorin Richter's Review Nov 04, 2016 11:24 PM





The staff at Rouge is the very best. They are knowledgeable in regards to color and newest cutting techniques and styles. I love the warm atmosphere and relaxed environment. I always leave feeling pretty!
Beth Varcoe's Review Nov 02, 2016 09:15 PM





I get great haircuts that match the level of maintenance I want to do.It's not so simple because my hair is wavy. My daughter has very curly hair and gets great cuts, too. Donna figured out how to handle it so it would grow, which for years, it didn't (or it did, but broke off). Warm atmosphere! Coffee tea or wine! Love it here.
Betsy Snyder's Review Nov 01, 2016 04:42 AM





Love my new do! Thanks Donna
Vicki Bozarth's Review Oct 29, 2016 12:53 AM





Awesome experience! Fabulous and experienced staff. Beautiful immaculate salon.
Lisa Roe's Review Oct 26, 2016 03:27 PM





Laura cut and styled my hair exactly as I requested..love it and the salon!
Carolyn Holl's Review Oct 26, 2016 08:49 AM





I've been coming to Rouge since they opened and always get my hair cut by El. All the staff are professional and kind. I've never had a bad haircut, El always impresses me with her technique and ability to be spot on every time. Each time it's a fun experience I look forward to!
Susan Silver's Review Oct 25, 2016 07:50 AM





Sharon Kelly Lemmond gives me the very best hair cut. It is the first time in my life that I can actually do my hair in the morning and it looks great. Thank you, Sharon.
Nick Penrose's Review Oct 24, 2016 04:53 PM





Sharon was a great conversationalist and I had a pleasant experience. Thank you!
Laura Pritz's Review Oct 20, 2016 11:36 PM





Donna did a fabulous job as usual!
Kathryn DeLone's Review Oct 20, 2016 06:03 AM





Loved this salon. My hair went in damaged and uneven, and came out with volume, shine and beautiful volume. It also had a friendly atmosphere, the employees and other customers were laughing and sharing stories. I'll be back.
Sally MacFarland's Review Oct 19, 2016 09:53 AM





I love Rouge and all the ladies who work there. It's a very comfortable place to to go. I can say I have personal experience with all who work there. If you're looking for a great cut and color it's definitely the place to go. And their blow drys are top notch!
Grace Peck's Review Oct 17, 2016 05:22 PM





This was my first time at Rouge and I will definitely recommend it to a friend! The people who work here are so amiable, polite, and bubbly. My hairdresser met my needs exactly and I left the salon feeling beautiful!
Jennifer Nelson's Review Oct 14, 2016 01:17 AM





Thank you!! I love my hair! I love this place! :)
Courtney spitz's Review Oct 06, 2016 11:14 AM





It was my first time at Rouge and I heard about them through a Google search as I'm new to the area. They had great reviews and they were all accurate! The place is really cute and well decorated. It feels homey and you can tell all the girls like working together and at the salon. I absolutely love my hair color - it's really hard for me to find someone that nails it, but Laura did! One small hiccup was that I only booked a 'touch up' appointment online and didn't realize that this did not include a blow dry after the shampoo. However, they still squeezed me in and gave me a quick blow dry. I've never been somewhere where they don't blow dry you after a color/shampoo, but it really wasn't an issue and that's just how they operate since it was just a touch-up appointment. I felt so bad that I just assumed but they were really accommodating. Now I know for next time! I will definitely be returning to see these sweet, lovely ladies.
Laura Jones's Review Sep 21, 2016 07:57 AM





I have been going to Rouge since it opened. I followed Donna from her previous place of employment. Everyone is very professional yet warm and inviting. The salon is always clean and cute. I only get a few haircuts a year, but Donna makes me feel like I come every 6 weeks! I have never left not feeling great about my hair. I highly recommend Rouge.
Lindsey damico's Review Sep 19, 2016 09:06 PM





Christa was beyond perfect! She took the time to listen to what I wanted and offered suggestions based on her experience and knowledge. My hair turned out amazing and I'll definitely be making this place my go-to salon. Thanks!
Caitlin kish's Review Sep 14, 2016 09:59 PM





Love this place! Very reasonable! Cute place! Great cut!
Janine Smith's Review Sep 12, 2016 07:15 PM





Not only is the environment at the salon incredibly stylish and welcoming but the hair stylist are all so friendly! I have never felt so comfortable in a salon. The women are so friendly and they are all so talented! I highly recommend going to this salon!!!!
Erin Hooper's Review Sep 06, 2016 10:59 PM





Nichole Beall's Review Sep 04, 2016 01:21 PM





I had a wonderful experience here. The staff was very polite and professional. The stylist fixed a hack job that was done on my hair at a previous salo and my two toned highlights look beautiful!!! I couldn't be happier. I found my forever Salon.
Anne Claghorn's Review Sep 01, 2016 09:40 AM





I highly recommend the Rouge Hair Boutique to everyone in the area. The Rouge Team is highly skilled, professional, down to earth, and kind. Each stylist listens intently to your desired hair end result and delivers! The atmosphere of the boutique feels just like home: clean, inviting, and sprinkled with adornments reflective of Donna's keen decorating sense. In conclusion, I would not go anywhere else! Thank you Rouge Team for your expertise and grace.
Susie Boxman's Review Aug 30, 2016 06:22 AM





I love getting my hair done there. Best salon I have been to.
Sharon Altman's Review Aug 27, 2016 09:33 AM





Relaxed friendly welcoming atmosphere with the most talented creative stylist !!!! I can't say enough about rouge it's the best !!!
Lauren Frick's Review Aug 26, 2016 07:38 PM





I love, love, love Rouge and my wonderful hair stylist Sharon Kelly! She is the best! I always walk out of Rouge loving my hair cut and color and enjoying my time there! Highly recommend!
Devon Graham's Review Aug 26, 2016 07:33 AM





Elle cut my hair exactly the way I asked. I love my hair cut, and highly recommend Rouge to friends.
Emily Diaz's Review Aug 24, 2016 09:54 PM





Love the work they do on our hair! Great stylist! Thanks!!
Alyssa Levensten's Review Aug 23, 2016 09:46 PM





Donna has been cutting my hair for 8 years and I won't let anyone else touch my hair;-) Donna listens to how I want my hair cut and always gives me a great cut. Donna is very professional and personable. The salon is adorable, clean, they have great products and all of the women that work there are lovely. It's a fabulous addition to conshohoken and all of the women that work there are wonderful.
Jennifer Drury's Review Aug 23, 2016 09:32 PM





Love everything about the salon everyone is so nice the salon is decorated so nice a very warm and comforting place love it so much better than the salon I used to go to ( splish splash I was taking a bath ) haha
Beth Sadler's Review Aug 21, 2016 01:57 PM





Always enjoy my visits to Rouge-always taken on time if not before.Great friendly staff, lovely calming decor and always a relaxing experience. I always leave very pleased with Donna's magic that she works with my curls-I get compliments all the time on my style!
Michelle Perron's Review Aug 16, 2016 03:52 PM





I recently visited this salon for the first time, to receive a Deva Curl cut from one of the certified stylists. My curls are a new phenomenon (thanks menopause?!) and Krista did a great job of cutting my hair to shape to my curls, as well as providing thorough instructions on how to care for and style them. The atmosphere in the salon is unique and lovely. I will definitely be back!
Morgan Ernst's Review Aug 10, 2016 06:02 PM





Great salon with great service! I love how Elle cuts and styles my hair.
Caitlin McGarry's Review Aug 10, 2016 09:33 AM





Christa has been my stylist for about a year now. Christa and the rest of the stylists always makes me feel so welcomed. She is so professional and I am always happy with the finished product! She is a great hair stylist! So happy with Christa and Rouge Hair Boutique!
Katie Kovacs's Review Aug 10, 2016 08:18 AM





Sharon did an awesome job on my cut, exactly what I wanted!
Susan Yablon's Review Aug 05, 2016 08:36 AM





Outstanding service. Donna couldn't be more accommodating. Wonderful atmosphere. I'm a totally satisfied customer. Susan
Kim Mongan's Review Aug 04, 2016 09:11 PM





Professional, super friendly, and all around great salon! Great group of talented women!!!
Rose Moroz's Review Aug 04, 2016 02:03 PM





Just had my hair colored by Sharon, who did a fine job, while my regular colorist Laura, is on leave. I've been a customer of Laura's for a number of years. I really like her, Sharon and all the girls at Rouge. They are friendly, warm and down to earth. And they don't mind talking to an old lady like me! The salon itself is very welcoming, bright and open. I really enjoy my time there. It's a chance to relax and think only of myself. Thanks, ladies!
Katie's Review Aug 01, 2016 09:04 PM





As always, I had a great experience at Rouge. Sharon did an excellent job on my color...it looks perfect! I had a relaxing time getting my hair done with your warm and friendly staff.
Kaloni Hepworth's Review Jul 30, 2016 08:10 AM





i didnt know exactly what I wanted going into my hair appt. Sharon did a great job of listening and helping me determine what would look best on me. She spent a lot of time on my consult and it turned out great. Thank you!
Caitlin O'Connell's Review Jul 29, 2016 09:30 AM





I visited Rouge for the first time yesterday for a haircut. I was looking to get rid of some length and try something new. Laura listened to what I wanted and offered her suggestions when asked. I love how my hair turned out - she did a great job. I will definitely be back!
Rose171's Review Jul 28, 2016 09:16 PM





Great hair salon! Totally recommend - and I have!!!
Marie Fortunato's Review Jul 26, 2016 08:43 AM





I am a longtime customer. I followed Donna from her old salon to her new business just because I had finally found someone who listened to what I wanted and I wasn't about to let that go ! I tried a new hair style today and Donna worked her magic - again ! She listened to what I wanted, made suggestions and executed my wishes beautifully. I always feel as if I am visiting a friend when I come to Rouge.
Stephanie McKeehan's Review Jul 25, 2016 02:25 PM





I have been a customer at Rouge since its inception for both cuts and color, and have been a client for both Christa and Laura T. for years before that. Sharon has also done my color. I've recommended coworkers and friends to the salon because I believe in its quality. The team's work and work ethic speak for itself, and their commitment to customer service is reflected in their flexibility and understanding of their clients. The team is not only good at what they do, they're also genuine people, which is sometimes hard to find in the salon world. As long as I'm within driving distance, I wouldn't dream of trusting anyone else with my hair other than the Rouge team.
Siva Reyna's Review Jul 24, 2016 10:13 PM





I love Rouge! Elle always does an amazing job. I can take in any photo and she makes it look perfect for me. She also gives me great advice for styling and coloring. All the other ladies are so nice and it really feels like family when you walk in. Coming here is always a great experience!
Kelsie Dana's Review Jul 23, 2016 07:07 AM





I've been on the look out for a new hair dresser after 15 years! I always drove by Rouge and thought it was very cute and professional looking. I went to crystal for the first time and I couldn't have been more happy with the results! She got my hair to the blond I have always wanted in 1 shot using Balayage. It was very affordable as well. I found my new hair stylist! Love my hair!
Lorin Richter's Review Jul 22, 2016 09:25 PM





I always look forward to being pampered by Laura Elle and Christa! They beautify me while I relax! It feels like home! Love my color and cut. I always leave feeling great!
Amy's Review Jul 21, 2016 12:51 PM





I needed a new stylist due to being new in the area. I am so glad I picked Rogue. Krista did a fabulous job. She nailed the color I wanted and the cut is perfect. I will be a returning customer for sure!!
Anne Marie Martin's Review Jul 20, 2016 10:21 AM





Excellent job, Sharon
Gail Ward's Review Jul 19, 2016 08:41 PM





Courtney Morrison's Review Jul 16, 2016 01:37 PM





Sharon Kelly did a fantastic job on my highlights and cut. She is a very sweet person and amazing at doing hair!!
Sally MacFarland's Review Jul 16, 2016 08:54 AM





You can't go wrong with Rouge. All the ladies are great! They are not only great at their profession but are lovely people. Both my husband and I are clients. We wouldn't go anywhere else!
Lisa Duke's Review Jul 15, 2016 10:39 PM





I am always super please with my hair after leaving Rouge Hair boutique! The stylists are amazing and the atomosphere is comfortable and inviting. I get my hair colored, cut and styled every six weeks. I also use them for formal dos when I have an important event. Can't say enough about this place!!
Lindsay Fisher's Review Jul 13, 2016 09:13 PM





My hair has never looked better. I love coming here, everyone is always so friendly and it is always such a pleasant experience. I also love the products they sell. I would rate Rouge 6 stars if I could.
Kara's Review Jul 11, 2016 02:34 PM





I love my curly hair again! I've been getting my hair cut here since it opened. It has a relaxing, professional, friendly atmosphere. I get a DEVA cut with Donna and I've also gotten coloring done my Sharon. They listen to what I want and I have always left relaxed and satisfied. You won't be disappointed!