MINT SALON & SPA
Whether your looking for a fresh new look or a relaxing experience, Mint Salon & Spa is sure to achieve your request. We offer a variety of services with our own original touch to make your every visit a relaxing experience. Complimentary consultations are always available so to recommend and agree on your own perfect original look. At Mint Salon & Spa we offer a variety of professional products available for your individual needs. We have carefully researched what we offer and are passionate about how these products can help you.
Gift cards |
Reviews |
Our app |
Gallery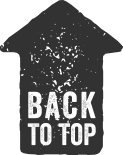 Opening Hours
MONDAY HOLIDAY
TUESDAY 11AM TO 7PM
WEDNESDAY 11AM TO 7PM
THURSDAY 11AM TO 7PM
FRIDAY 10AM TO 4PM
SATURDAY 9AM TO 3PM
SUNDAY HOLIDAY
Reviews
Britt's Review Jun 21, 2013 05:09 PM





Wonderful salon!!!! I love my new hair cut. Thanks Cassie
Connie's Review Jun 21, 2013 05:08 PM





Cassie is the best!!! Mint always accommodates .... This is the best salon I have ever been to!
Jenny's Review Jun 21, 2013 05:08 PM





Best Salon around!!!! I have been going here for years and will never leave. All the girls are sweet!! Love Casey, she will be my stylist for life. Top Notch All Around!!!!
Kendra's Review Mar 28, 2013 09:16 PM





Awesome place! Excellent service,very professional and personable!
Danyelle's Review Mar 28, 2013 09:16 PM





This place is top notch! All of the stylists really take their time to listen to what you want and make it perfect! I have been coming here for years and have never had a bad experience. Any woman can tell you that one of the most important businesses to seek out is a good salon
Brad's Review Mar 28, 2013 09:16 PM





Great service for a great price!
Nithin's Review Mar 21, 2013 02:29 AM





Really great place to visit