IN THE VILLAGE WOOLWICH TOWNSHIP
As our family grew, we saw the opportunity to open a second location in nearby Woolwich Township, which opened in August 2010. We very much looked forward to become part of a growing community that gave us such a warm welcome. In The Village, Woolwich is designed to give you the ultimate relaxation experience. Our day spa is the perfect place to unwind, and it's close to home.
Gift cards |
Reviews |
Our app |
Gallery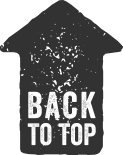 Opening Hours
WOOLWICH LOCATION MONDAY 10-8 TUESDAY - FRIDAY 9-8 SATURDAY 8:30-4 MULLICA HILL LOCATION MONDAY - CLOSED TUESDAY - FRIDAY 9-8 SATURDAY 8:30-4
Reviews
Elizabeth Seczech's Review Mar 21, 2017 09:16 AM





I am very pleased with the In The Village Salon and especially my stylist, Kim H. The staff is very cordial and accommodating. The place is well-maintained and has a number of products and specialty items to peruse. Great spot!
Sandra (Sandy) Lewis's Review Mar 19, 2017 01:58 PM





I've been going to IN THE VILLAGE for well over 6 years now. My nail tech is an "ARTIST" unlike any other I've found. I also like their hair salon and I am a regular there too. The atmosphere is relaxed, friendly, clean and pretty. I used to travel miles to Toppers Spa but I'm glad IN THE VILLAGE is minutes away and affords me the same services.
Sharon Dean Bunting's Review Mar 17, 2017 10:45 AM





Love this salon and everyone in it! It is friendly, professional and extremely accommodating in every way. I get compliments on my hair after every visit. Wouldn't go anywhere else, and recommend In The Village to others consistently. Colleen B. is an absolute master with both color and cut. Keep up the good work!
Marcie Voight's Review Mar 17, 2017 07:56 AM





I recently had a spa pedicure and gel manicure appointment with Gina at In the Village in Woolwich. Gina was a great person to chat with during my services and her technique and work was flawless. I love my nail color and really enjoyed my experience.
Jane Dorey's Review Mar 16, 2017 06:39 AM





I love In the Village and wouldn't consider going anywhere else! From the owner, Gino, to my stylist, Pattie Gattuso, to her assistants and the other service providers, the customer service is excellent. They really care about their clients and providing a 5-star experience at each appointment. The atmosphere is warm and welcoming. It's the perfect combination of small town feel and NY quality.
Rosemma Ward's Review Mar 15, 2017 09:22 PM





Expert, professional staff from the reception folks to the stylists and everyone in between! They take good care of everyone! Especially someone like me who is very nearsighted once my glasses are off! Highly recommend checking out In The Village!