IN THE VILLAGE WOOLWICH TOWNSHIP
As our family grew, we saw the opportunity to open a second location in nearby Woolwich Township, which opened in August 2010. We very much looked forward to become part of a growing community that gave us such a warm welcome. In The Village, Woolwich is designed to give you the ultimate relaxation experience. Our day spa is the perfect place to unwind, and it's close to home.
Gift cards |
Reviews |
Our app |
Gallery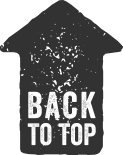 Opening Hours
WOOLWICH LOCATION MONDAY 10-8 TUESDAY - FRIDAY 9-8 SATURDAY 8:30-4 MULLICA HILL LOCATION MONDAY - CLOSED TUESDAY - FRIDAY 9-8 SATURDAY 8:30-4
Reviews
Carol Dubreuil's Review May 26, 2017 09:48 PM





As always the staff was very pleasant when I came in. There was no wait and as usual Kim did a fabulous job on my nails. It's a very relaxing experience.
Jane Smith's Review May 23, 2017 10:29 AM





She was wonderful! Relaxing and rejuvenating!
Dolores Nicolaisen's Review May 21, 2017 04:45 PM





Morgan was flawless taking her time to make sure all my grey Hairs were covered as well as caring if I needed anything Anything and if I was comfortable. She never fails to impress me Kim was excellent knowing what I needed and wanted with My hair. She blew it out totally dry, taking her time not being in any rush. Then she used the straightening iron Because when it's not used, my hair frizzes hours later. You want your hair perfect when you leave because you are going to a Fine Salon and paying fine salon prices. Thank You Morgan and Kim ( 5 Stars)
Stacey McIlvaine's Review May 19, 2017 08:27 AM




Everyone was friendly and welcoming. Both my services were great and very relaxing.
Denise Dersch's Review May 17, 2017 10:17 PM





Excellent service
Meredith Harris's Review May 17, 2017 07:14 AM





Colleen gave me a great summer cut and color! The staff are always super friendly and do a great job.
Peggy Bryant Hollingsworth's Review May 15, 2017 09:32 PM





Gino is the best!!
Helen Straub's Review May 14, 2017 12:01 AM





Excellent service from Debbie
Liane Curtis's Review May 01, 2017 09:42 PM





As always the staff at In the Village is friendly as professional. You are always made to feel like you are their priority even when they are very busy.
Christine E. Smith's Review Apr 30, 2017 09:54 AM





Cant be happier with the way my hair turned out! Joe is certainly an expert at what he does! Thank you so much!!
Marlene Milden's Review Apr 29, 2017 09:20 PM





walked in to the village spa feeling down and after having hair done, I walked out feeling good and a happier woman. Nothing like a tender touch by someone sweetly doing one's hair.
Dianne Villecco's Review Apr 29, 2017 06:44 AM





I have been seeing my stylist (Patty Gattuso) for over 20 years. I realized that I needed a color touch up. I called to see if I could get right in with Patty and when I found out she was on vacation, I chose Dee from the Woolwich Office. My color and blow dry turned out exactly like I wanted. There are many talented stylists at In The Village! Oh yes, don't let me forget the ice cold pitcher of water that was full of strawberries. A lovely refreshing drink on an 80 degree day!
Jeanne Delikat's Review Apr 28, 2017 09:17 PM





Had a spa pedicure today with Kim. She was waiting For me when I came in and did a fabulous job as she always does! Live her i have been to other salons but n ver Have received such expert care as here with Kim
Carol Dubreuil's Review Apr 25, 2017 10:46 PM





Great service and friendly staff as always. Thanks
Joanne Daly's Review Apr 25, 2017 06:03 PM





Love ?? this salon and the people that make me beautiful and happy to be there
Lynn's Review Apr 24, 2017 09:05 PM





Hair looks great every time !! My husband says I look phenomenal! Better than great!!
James Straub's Review Apr 23, 2017 06:32 PM





Debbie Taylor is the most carring profesional there is!
Elizabeth Seczech's Review Apr 21, 2017 01:11 PM





My stylist, Kimberley, always listens to my instruction when it comes to my hair, because I am picky! She does a great job! The shop is very well maintained and staff is very pleasant. I also like the fact that there are various products you can buy.
Carol Pullman's Review Apr 20, 2017 11:29 PM





I love my monthly visits for my hair. Kim is amazing everytime and the staff is always friendly. I love the new app!
Helen Straub's Review Apr 15, 2017 11:02 AM





Excellent service. Debbie is the best. Nice atmosphere
Ann Horner's Review Apr 14, 2017 07:23 AM





Jaclyn is great! Their customer service is fantastic.
Jeanne Delikat's Review Apr 12, 2017 09:54 PM





Gino does a fantastic job. I am always satisfied with whatever I get done!
Tina Landrum's Review Apr 12, 2017 09:25 PM





This is a beautiful salon. It is very well organized. All of the people who work there are very pleasant. Those who have provided services to me have been very talented, offering excellent advice. All have been highly skillful. Charges are very clearly available. I always look forward to my time there.
Barbara Bowen-brown's Review Apr 12, 2017 09:24 PM





Way overdue for my haircut and Kate H., just always goes above and beyond to make sure I leave looking and feeling beautiful.
Roxanne Smedford's Review Apr 12, 2017 07:09 AM





Colleen is a magician! Anytime I need a transformation, she works her magic and makes me feel BEAUTIFUL.
June Lang's Review Apr 10, 2017 09:09 PM





Due to circumstances My regular manicurist was unable to take me on my scheduled appointment. I was very disappointed but could not delay getting a manicure. I was assigned to Gina and I was so happy that it happened. She was pleasant, gentle, through, and accommodating. I really enjoyed my visit with her.
Marlene Milden's Review Apr 09, 2017 12:58 PM





Never disappointed, Debbie gives the best massage and always makes me feel so much better than when I arrived. Looking g forward to next time.
Shelia Zeilman's Review Apr 07, 2017 05:37 AM





Usually on Thursdays I go to Mullica Hill. I had to Chang e my appointment aand Mullica Hill was booked. Same excellent service at Woolwich.
Jeanine Harrison's Review Apr 06, 2017 09:32 PM





Barbara Gruman's Review Apr 06, 2017 02:39 PM





As always, the quality of service & care was outstanding.
Madeline Gallagher's Review Apr 06, 2017 09:36 AM





Great experience with Pati Gatuso and the rest of the girls yesterday. I love my hair. Patti always knows what's best for me. Love your Salon and give it 5 stars.
Katie Albano's Review Apr 04, 2017 01:38 PM





always a nice experience. Everyone is super nice. Debbie Capasso is best!
Pat M. Smith's Review Apr 03, 2017 08:44 PM





I actually worked as a property manager for the owner of all the Topper's Spas locations many years ago. I am impressed with the staff and cleanliness of the Woolwich Village Spa. I think Kim H is great and she has been cutting and coloring my hair since I moved here 5 years ago. I have recommended In the Village to my friends at the Four Seasons at Weatherby and will continue to do so!
Jennifer Moughan's Review Apr 03, 2017 06:14 AM





I recently made an appointment with Jacalyn for hair and makeup - to get ready for a gala. She did such a beautiful job! My hair was exactly what I hoped for and the makeup was flawless. Tthank you!
Dottie Walsh's Review Apr 01, 2017 10:28 PM





Kaitlyn is an excellent esthetician and eyebrow sculptor.
Roberta Zehner's Review Apr 01, 2017 03:44 PM





I love the way Kim cuts my hair. She cuts and styles my hair better than anyone I've ever had in my life and I am almost 70 years old! In addition, she is a lovely person and the experience is always up-lifting.
Ann Celia's Review Apr 01, 2017 09:36 AM





I go to Julie to get my eyelashes and brows tinted and brows waxed. Not only Does Julie do a GREAT job it's also relaxing and soothing in the spa. I can buy my favorite candle when I go and/or a great gift for a friend from their scarves, jewelry or Aveeda products. I love it! Great haircuts there too!
Chandi Haq's Review Mar 31, 2017 10:35 PM





One of the best massages I've ever had, Debbie was exceptional. Highly recommend her!
Diane Crawford's Review Mar 31, 2017 02:46 PM





I have been going to In the Village in Woolwich Township for the past two years and I am beyond pleased with my stylist, Marci. The first time I went in and told her what I wanted done, she got it perfect! I am always very happy with my highlights and cut. The atmosphere is very professional but yet everyone makes you feel comfortable from the minute you walk in until the minute you leave.
Theresa Mackenzie's Review Mar 30, 2017 06:56 AM





Thanks for the new style.... great job!
Emily Durante's Review Mar 30, 2017 06:40 AM





Heather and her assistant did a lovely job. I am always happy with my service at In the Village Woolwich!
Laura Damm's Review Mar 29, 2017 09:27 PM





Consistently leave ITV looking fabulous! Gino is amazing and so is his staff!!
Angela Warner's Review Mar 29, 2017 09:10 AM





Kelsey is a great stylist ! My cut-color is now getting lots of compliments! Thank you.
Dianne Sliwowski's Review Mar 29, 2017 07:47 AM





As usual Colleen is the most professional hairdresser to deal with. I have a ton of hair due to exstenions. I know it is time comsuming and a lot of work, she never complains and always makes me feel good. Love her. xo
Lynn Roderiquez's Review Mar 27, 2017 09:15 PM





Wonderful & relaxing in Woolwich !! Everyone is professional & courteous ! I look fabulous In my new Debbie do!! Lynn R.
Joanne Daly's Review Mar 25, 2017 10:02 AM





I love ?? to come to In the Village. It is my happy place. The people are so nice and they make me feel so welcome. Thank you for making it my happy place.
Linda A. Bell's Review Mar 23, 2017 09:41 PM





Always friendly,attention to details,the best Salon services. Highly recommend!
Susan Speed's Review Mar 23, 2017 12:05 PM





I received a gift certificate for Christmas and booked appointments for a manicure, pedicure and highlight. Being new to the area I was looking for a salon that offered all these services in a clean comfortable environment. In The Village was able to provide all that and much more. Everyone I spoke with was professional, knowledgeable and very accommodating. I loved all the services I received and will be going back again soon. Joe gave me the best highlight/lowlight color I have ever had. My hair is soft and the color beautifully blended. I highly recommend trying In The Village.
Elizabeth Seczech's Review Mar 21, 2017 09:16 AM





I am very pleased with the In The Village Salon and especially my stylist, Kim H. The staff is very cordial and accommodating. The place is well-maintained and has a number of products and specialty items to peruse. Great spot!
Sandra (Sandy) Lewis's Review Mar 19, 2017 01:58 PM





I've been going to IN THE VILLAGE for well over 6 years now. My nail tech is an "ARTIST" unlike any other I've found. I also like their hair salon and I am a regular there too. The atmosphere is relaxed, friendly, clean and pretty. I used to travel miles to Toppers Spa but I'm glad IN THE VILLAGE is minutes away and affords me the same services.
Sharon Dean Bunting's Review Mar 17, 2017 10:45 AM





Love this salon and everyone in it! It is friendly, professional and extremely accommodating in every way. I get compliments on my hair after every visit. Wouldn't go anywhere else, and recommend In The Village to others consistently. Colleen B. is an absolute master with both color and cut. Keep up the good work!
Marcie Voight's Review Mar 17, 2017 07:56 AM





I recently had a spa pedicure and gel manicure appointment with Gina at In the Village in Woolwich. Gina was a great person to chat with during my services and her technique and work was flawless. I love my nail color and really enjoyed my experience.
Julie Dellaquilla's Review Mar 16, 2017 10:01 PM





Love Kim and how she does my hair! She's the only one I allow to color and cut my hair. She's the BEST!
Jane Dorey's Review Mar 16, 2017 06:39 AM





I love In the Village and wouldn't consider going anywhere else! From the owner, Gino, to my stylist, Pattie Gattuso, to her assistants and the other service providers, the customer service is excellent. They really care about their clients and providing a 5-star experience at each appointment. The atmosphere is warm and welcoming. It's the perfect combination of small town feel and NY quality.
Kelly Allen's Review Mar 15, 2017 09:27 PM





Awesome staff,love my hair!!
Rosemma Ward's Review Mar 15, 2017 09:22 PM





Expert, professional staff from the reception folks to the stylists and everyone in between! They take good care of everyone! Especially someone like me who is very nearsighted once my glasses are off! Highly recommend checking out In The Village!