IN THE VILLAGE WOOLWICH TOWNSHIP
As our family grew, we saw the opportunity to open a second location in nearby Woolwich Township, which opened in August 2010. We very much looked forward to become part of a growing community that gave us such a warm welcome. In The Village, Woolwich is designed to give you the ultimate relaxation experience. Our day spa is the perfect place to unwind, and it's close to home.
Gift cards |
Reviews |
Our app |
Gallery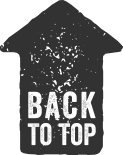 Opening Hours
WOOLWICH LOCATION MONDAY 10-8 TUESDAY - FRIDAY 9-8 SATURDAY 8:30-4 MULLICA HILL LOCATION MONDAY - CLOSED TUESDAY - FRIDAY 9-8 SATURDAY 8:30-4
Reviews
Tina Landrum's Review Apr 12, 2017 09:25 PM





This is a beautiful salon. It is very well organized. All of the people who work there are very pleasant. Those who have provided services to me have been very talented, offering excellent advice. All have been highly skillful. Charges are very clearly available. I always look forward to my time there.
Barbara Bowen-brown's Review Apr 12, 2017 09:24 PM





Way overdue for my haircut and Kate H., just always goes above and beyond to make sure I leave looking and feeling beautiful.
June Lang's Review Apr 10, 2017 09:09 PM





Due to circumstances My regular manicurist was unable to take me on my scheduled appointment. I was very disappointed but could not delay getting a manicure. I was assigned to Gina and I was so happy that it happened. She was pleasant, gentle, through, and accommodating. I really enjoyed my visit with her.
Marlene Milden's Review Apr 09, 2017 12:58 PM





Never disappointed, Debbie gives the best massage and always makes me feel so much better than when I arrived. Looking g forward to next time.
Jeanine Harrison's Review Apr 06, 2017 09:32 PM





Roberta Zehner's Review Apr 01, 2017 03:44 PM





I love the way Kim cuts my hair. She cuts and styles my hair better than anyone I've ever had in my life and I am almost 70 years old! In addition, she is a lovely person and the experience is always up-lifting.
Ann Celia's Review Apr 01, 2017 09:36 AM





I go to Julie to get my eyelashes and brows tinted and brows waxed. Not only Does Julie do a GREAT job it's also relaxing and soothing in the spa. I can buy my favorite candle when I go and/or a great gift for a friend from their scarves, jewelry or Aveeda products. I love it! Great haircuts there too!
Theresa Mackenzie's Review Mar 30, 2017 06:56 AM





Thanks for the new style.... great job!
Laura Damm's Review Mar 29, 2017 09:27 PM





Consistently leave ITV looking fabulous! Gino is amazing and so is his staff!!
Joanne Daly's Review Mar 25, 2017 10:02 AM





I love ?? to come to In the Village. It is my happy place. The people are so nice and they make me feel so welcome. Thank you for making it my happy place.
Linda A. Bell's Review Mar 23, 2017 09:41 PM





Always friendly,attention to details,the best Salon services. Highly recommend!
Elizabeth Seczech's Review Mar 21, 2017 09:16 AM





I am very pleased with the In The Village Salon and especially my stylist, Kim H. The staff is very cordial and accommodating. The place is well-maintained and has a number of products and specialty items to peruse. Great spot!
Sandra (Sandy) Lewis's Review Mar 19, 2017 01:58 PM





I've been going to IN THE VILLAGE for well over 6 years now. My nail tech is an "ARTIST" unlike any other I've found. I also like their hair salon and I am a regular there too. The atmosphere is relaxed, friendly, clean and pretty. I used to travel miles to Toppers Spa but I'm glad IN THE VILLAGE is minutes away and affords me the same services.
Sharon Dean Bunting's Review Mar 17, 2017 10:45 AM





Love this salon and everyone in it! It is friendly, professional and extremely accommodating in every way. I get compliments on my hair after every visit. Wouldn't go anywhere else, and recommend In The Village to others consistently. Colleen B. is an absolute master with both color and cut. Keep up the good work!
Marcie Voight's Review Mar 17, 2017 07:56 AM





I recently had a spa pedicure and gel manicure appointment with Gina at In the Village in Woolwich. Gina was a great person to chat with during my services and her technique and work was flawless. I love my nail color and really enjoyed my experience.
Jane Dorey's Review Mar 16, 2017 06:39 AM





I love In the Village and wouldn't consider going anywhere else! From the owner, Gino, to my stylist, Pattie Gattuso, to her assistants and the other service providers, the customer service is excellent. They really care about their clients and providing a 5-star experience at each appointment. The atmosphere is warm and welcoming. It's the perfect combination of small town feel and NY quality.
Rosemma Ward's Review Mar 15, 2017 09:22 PM





Expert, professional staff from the reception folks to the stylists and everyone in between! They take good care of everyone! Especially someone like me who is very nearsighted once my glasses are off! Highly recommend checking out In The Village!