IN THE VILLAGE MULLICA HILL
In 1997, In The Village opened its doors as a quaint cottage located in the antique country of Mullica Hill. As the area grew, we recognized that accommodations were needed to meet our clients' expanded expectations. As a result, the adjoining Giumarello home was completely remodeled in 2002 into an elegant, cozy salon, featuring a day spa with complete services of fine body and skin treatments. The salon now boasts multiple "Best Of Gloucester County" wins, and has two locations to take care of clients and all of their beauty needs!
Gift cards |
Reviews |
Our app |
Gallery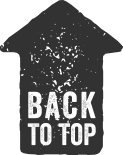 Opening Hours
MULLICA HILL LOCATION MONDAY - CLOSED TUESDAY - FRIDAY 9-8 SATURDAY 8:30-4 WOOLWICH LOCATION MONDAY 10-8 TUESDAY - FRIDAY 9-8 SATURDAY 8:30-4
Reviews
Cris Calloway's Review May 10, 2017 03:05 PM





I've been going here for several years now and have always been happy with the service from my stylist as well as the front desk.
KS's Review May 04, 2017 09:36 PM





Great service. Tracy is very professional. Highly recommended.
Theresa Mackenzie's Review Apr 30, 2017 09:01 AM





Awesome! Last month I had a facial with Julie can I just say I was so relaxed I think I feel asleep and was snoring! LOL Best Spa in NJ 20 years strong! TKM
Sue Steffan's Review Apr 14, 2017 12:36 PM





Always great service,take you on time,hair color great plus my DEBBIE ??Does the best!hair cut!
Paul Witt's Review Apr 13, 2017 09:21 PM





I had been looking for a local place for a men's haircut after moving to the area and found it! Very pleased with the staff and location. Everyone is always very nice and accommodating.
Michelle Bruner's Review Apr 13, 2017 03:20 PM





Great service always! Gino continues to take the time to really listen to what style and changes I was after for my highlights and haircut! Never had so many compliments on my hair - it's crazy! Thanks again In The Village! From: Michelle from Mantua
Dell Mundorf's Review Apr 13, 2017 07:36 AM





I'm glad Crystal cares...because I don't! What I mean by that is, hair is about 20th on my list of priorities. I want to wake up, brush it, and go about the day. Crystal cuts it perfectly to take advantage of natural curl and gets the full but no fuss look I like. She's a perfectionist professional! Got it colored this time too and I left it up to her to match skin tones/eye color/grey roots/and all that other voodoo. Nailed it!
Geri Valencia's Review Apr 12, 2017 05:45 PM





After moving here from California, it took awhile to find a place I was truly happy with. I'm so glad I found Debbie, Shannon & Dana. They are fantastic, so sweet & very professional. Debbie is amazing and does the best color and highlights!! Love how she layers and blows out my hair as well!! Always satisfied! And you can book on line!! Super cute salon as well.
Jaime Deitz's Review Apr 08, 2017 10:31 AM





Lori, recently colored my hair. Yesterday she did my hair and make up for a wedding. I received compliments all day, even from a stranger as I walking down the street! My hair and make up help up all day from 11am until 2am. Thank you Lori!!
Kelly's Review Apr 08, 2017 08:43 AM





I have been a customer for over a year now and I couldn't be happier every time I leave the salon. Heather is my stylest and she has done wonders with my hair. Morgan, Shannon, Samantha and Courtney do an awesome job touching up my roots and provide good conversations while doing so. And to be welcomed by the girls at the front desk make one feel right at home.
Lynn Ratcliff's Review Apr 06, 2017 10:39 AM





I have been going to Patty Boyer for many years, as one of the most Talented Stylist I have found in New Jersey she seems to ALWAYS do my hair the way I ask. Which is a delight for me, since I am extremely "picky". Shannon is a sweetheart! Shannon compliments Patty well and keeps up with Patty's High Standards of Professionalism. Lynn Ratcliff
Ken Damminger's Review Apr 06, 2017 07:36 AM





Everything went well. Check-in smooth. Shampoo and haircut excellent.
Cindy Carlin's Review Apr 01, 2017 06:35 AM





Per usual, my nails look great after my gel manicure. Thanks, Tina!
Giovanna Giumarello's Review Mar 31, 2017 09:34 PM





Jeana always makes me feel beauftl when I leave. I love her enthusiasm to satisfy me as a client.... she's always suggesting a new style and. Ew looks. I love that. I Look forward to my weekly blow outs.
Peg Mitchell's Review Mar 30, 2017 09:44 PM





Great color with refreshing precision cut
Pat Massare's Review Mar 30, 2017 01:06 PM





Debbie did the most fabulous massage, I highly recommend her as it calmed down my fibromyalgia !! Debbie is the best I have ever had.
Peg Mitchell's Review Mar 30, 2017 08:22 AM





It is always a vert pleasant experience when Julie performs a waxing service!
Stuff's Review Mar 29, 2017 09:15 PM





Wonderful experience with Maureen doing my color and Lori doing my beautiful cut.
Cathy Aimino's Review Mar 29, 2017 09:17 AM





Diane was very friendly and professional and did an excellent job doing my nails. She showed attention to detail and made the experience very relaxing and enjoyable.
Dawn's Review Mar 28, 2017 09:15 PM





Service and staff, as usual, were wonderful! I love the atmosphere and couldn't ask for a better stylist. Debbie can work miracles!
Karen Muhlbaier's Review Mar 27, 2017 10:49 AM





Diane as always provides great service. She is very friendly. The girls at the front desk greeted me with a friendly smile and hello an they as always are also very friendly.
Marlene Wentzell's Review Mar 27, 2017 07:44 AM





Fabulous color and cut with Lori and her team Hair feels and looks great !
Gina Wood's Review Mar 26, 2017 09:03 AM





Thanks Erica M.! You always take the time to listen to me for my hair "wants", and then, somehow, make it happen! I love the way you place my high and low lights, and as always, love the cut!!!!! You provide such a personalized service, and I never feel like I'm "just another customer". I truly enjoy my apps with you :)
Bernice Dean's Review Mar 26, 2017 01:17 AM





Just love the special Treatment of the whole staff , very caring and talent too .. always a relaxing experience too ..
Jessica Brannan's Review Mar 25, 2017 09:18 PM





Fabulous experience! Jeana did an amazing job! Probably the first time I ever walked out of a salon 100% satisfied with how my hair turned out! The color is perfect and exactly how I pictured it the cut also was well done! The bonus was when I got home I didn't have to restyle it because she already blow dried and styled it just the way I like it! Everyone was super friendly and it was over all a very pleasant atmosphere!
Betty Tarquinto's Review Mar 25, 2017 08:14 PM





I've had Patty as my hair stylist for many, many years. She gives the best haircuts and I'm always pleased. I've had strangers compliment me and ask where I got my haircut. Kudos Patty!
Kimberly Schempp's Review Mar 25, 2017 11:29 AM





This salon is extremely professional and always ontime Patti and Jeanna are awesome and are on top of their field going to classes to learn. Love this salon.
Angie Richman's Review Mar 24, 2017 05:00 PM





People very good in what they do
Pat Massare's Review Mar 22, 2017 09:12 PM





Gina was fabulous, absolutely terrific work and very personable. My husband also goes to Gina.
Dawn Broomall's Review Mar 22, 2017 09:18 AM





I had my nails done yesterday with Diane Yarson like I have every 2 wks for many years. I enjoy seeing Diane & she does a really great job always! Would (and have) recommend her to any of my friends!! Dawn Broomall
Kathy Bress's Review Mar 22, 2017 08:14 AM





Love my hair color and cut by Lauren. Did a great job!!!
Laura Booz's Review Mar 21, 2017 09:35 PM





I always enjoy my facials with Tracy, she's very professional and very good at her job.
Maryann Street's Review Mar 19, 2017 01:23 AM





My experience with Gino and his staff has been good. My hair has never felt better, the cut never sharper. I appreciate the concern each of the staff has regarding my needs and feelings. They are easy to talk to, they listen and understand what I would like to do with my hair. I appreciate the level of expertise at In The Village.
Jackie Ritchie's Review Mar 18, 2017 10:00 AM





There aren't enough kind words to say about this salon. From the owner, (who goes out of his way to say hello to you each time you're there), to the beautiful salon, and of course, the most talented, kindest staff anywhere around! I just absolutely love In The Village!!!
Cindy Carlin's Review Mar 18, 2017 06:04 AM





Thanks Tina for another relaxing and fun nail appointment! Love the gel manicure and our hour of great conversation and laughs.
Sara Battaglia's Review Mar 18, 2017 05:31 AM





Staff was very professional, on time, and knowledgeable. Very impressed.
Sandra Gray's Review Mar 17, 2017 09:49 PM





Tina is the best. Wouldn't go anywhere else. Surroundings are comfortable. Everyone from the front desk are friendly and nice to do business with!
Joanne Price's Review Mar 17, 2017 01:04 PM





As always, Debbie does a great job on my hair. The cut and color are exactly how I like it. So glad I found this place - thanks Debbie!!!
Sue Steffan's Review Mar 16, 2017 10:54 PM





Great service always,feel like a queen every time!?? Debbie the best! Tina always so friendly,go girls??
Diane Eigenbrood's Review Mar 16, 2017 09:23 PM





Patty saw my vision for a new look for Spring and created the perfect color and cut through her sheer artistry. She came in early just to accommodate my requests for unplanned services. She always makes me feel loved and beautiful.
Suzanne Merinuk's Review Mar 16, 2017 08:20 AM





Love Aveda products and design of salon.
Sarah Sperling's Review Mar 15, 2017 09:50 PM





Had a great experience as always! Thanks Bobbi!