HILIGHTS
Hilights Salon is located in the heart of Lyndhurst on Ridge Road. We pride ourselves on our finished product! It is very important to us to make sure your hair is healthy & manageable, and to give you the skills before you walk out the door to keep it that way! We are a highly trained staff that is dedicated to enhancing your natural beauty. We at Hilights Salon make it our duty to have a top-notch consultation, making you feel comfortable to know that what you want, is what your going to get! If you aren't sure about what to do- our staff is constantly going to classes to inform you of what is trending or up and coming. Please feel free to stop in for a FREE CONSULTATION!
Gift cards |
Reviews |
Our app |
Gallery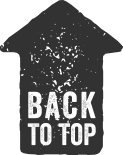 Opening Hours
MONDAY- 12PM-8:30PM TUESDAY- 12PM-8:30PM WEDNESDAY- 9AM-9PM THURSDAY- 8:30AM-8:30PM FRIDAY- 8:30AM-8:30PM SATURDAY- 7:30AM-7:30PM SUNDAY- 9:30AM-4:30PM
Reviews
Callie's Review Jun 02, 2016 11:27 AM





I am at Hilights at least once a month and it's been this way for almost 3 years. I originally found this salon when my ombré was seriously botched by a nearby salon. After some research I found Hilights to be the most education and technique driven in the area and hoped they had the skills to turn my hair disaster around. Luckily I was beyond right to trust my instincts. Three years, and at least 10 referred friends and family members later (all of which have had nothing but amazing experiences) I am still a loyal client who would trust nobody other than these girls with my hair. Tricia, the owner, has incredible business instincts and is leading this team to greatness - with the help of the amazing managers she hires (not to mention front desk staff that make you feel like family and always greet you with a warm smile) and a hysterical and personable team of artists. Hilights has that perfect "barbershop for women" type culture that every girl dreams of finding -- and really care about their clients most importantly. I feel like 5 stars isn't even enough. Love you girls!!
Alyson W.'s Review Aug 05, 2015 11:51 AM





This is the first salon I've been loyal to in years. Deena has been doing my hair for almost 3 years now and I couldn't be happier. The great thing is that if she isn't available, all the girls are awesome! I've never had a bad experience here. From balayage, root touch up, keratin, or just a blow out, I always feel fab walking out of here. I wouldn't trust anyone else with my hair!
Liz's Review Jul 14, 2015 10:00 PM





Crystal's Review Jul 13, 2015 01:18 PM





The staff is always friendly at Hilights! They always put a smile on my face when I am there!!