ELYSIUM SALON & SPA
Elysium Salon, located in Lincoln Park New Jersey, offers the luxury of a high-end salon while providing a friendly and warm atmosphere that is affordable to everyone. Our staff of Salon Professionals are happy to tend to all of your beauty needs.
Gift cards |
Reviews |
Our app |
Gallery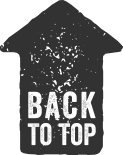 Opening Hours
MON:CLOSED TUE: CLOSED WED:10:00AM - 8:00PM THU: 10:00AM - 9:00PM FRI: 9:00AM - 7:00PM SAT: 8:00AM - 4:00PM SUN: CLOSED
Reviews
Kathy Ewing's Review Jul 21, 2016 10:09 AM





My entire family comes here and it's always a pleasure! Kathie is extremely talented and her results are amazing! I would recommend Elysium to everyone!
Gail W's Review May 20, 2016 09:17 AM





The atmosphere was perfect- warm and welcoming. What a nice surprise to find a table of of goodies set up for us while waiting for a facial/massage. Kathy, who did my facial was wonderful! Probably the best facial ever- right in my own town!
Gale T's Review May 20, 2016 09:17 AM





Susan P's Review May 20, 2016 09:17 AM





I had a pedicure with Kim & a Swedish Massage with Andrea. Both were excellent. I felt pampered & relaxed. I will definitely be going back.
Alysia J's Review May 20, 2016 09:17 AM





Judy C's Review May 20, 2016 09:17 AM





Mary A 's Review May 20, 2016 09:17 AM





Betty T's Review May 20, 2016 09:17 AM





Sienna V's Review May 20, 2016 09:17 AM





Joann V 's Review May 20, 2016 09:17 AM





Christina D's Review May 20, 2016 09:17 AM





Charlene P's Review May 20, 2016 09:17 AM





Melinda H's Review May 20, 2016 09:17 AM





Henry F's Review May 20, 2016 09:17 AM





Michelle B's Review May 20, 2016 09:17 AM





Bob's Review May 18, 2016 09:23 AM





Great experience. Loved my massage