ELYSIUM SALON & SPA
Elysium Salon, located in Lincoln Park New Jersey, offers the luxury of a high-end salon while providing a friendly and warm atmosphere that is affordable to everyone. Our staff of Salon Professionals are happy to tend to all of your beauty needs.
Gift cards |
Reviews |
Our app |
Gallery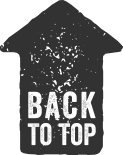 Opening Hours
MON:CLOSED TUE: CLOSED WED:10:00AM - 8:00PM THU: 10:00AM - 9:00PM FRI: 9:00AM - 7:00PM SAT: 8:00AM - 4:00PM SUN: CLOSED
Reviews
Alicia's Review Nov 01, 2016 10:28 PM





First of all, I have NEVER been completely happy with a salon, a stylist, or a visit. I literally became a serial do-it-yourselfer! (as a result of this) I'm new to town and spotted the salon from the street -while the name seemed to imply "expensive" -the window was decorated in warm seasonal decor that ultimately made me pick up the phone- I scheduled a consult and met with Kathie. the shop is clean, organized, trendy, and yet completely relaxing. kathie is amazing!! she was patient with my long hair history and tendencies. we developed a plan and options both short and long term. I was left feeling confident in her knowledge and abilities and ultimately happy that my opinion was actually taken into account prior to paying for services. the day of my appointment kathie accommodated an additional service as per my request and moved up my appointment time for convenience! she mixed a custom color and gave me a cut that I am still getting compliments on!! she also discussed ways to style the cut. overall I'm beyond happy with the salon...my visit.. kathie is amazing. she is open and friendly yet a true professional. she is the expectation I had placed on stylists in the past and was always left disappointed. needless to say, I can't wait to schedule my next visit! oh and a bonus! price friendly people! ! xoxo????
Kathy Ewing's Review Jul 21, 2016 10:09 AM





My entire family comes here and it's always a pleasure! Kathie is extremely talented and her results are amazing! I would recommend Elysium to everyone!
Gail W's Review May 20, 2016 09:17 AM





The atmosphere was perfect- warm and welcoming. What a nice surprise to find a table of of goodies set up for us while waiting for a facial/massage. Kathy, who did my facial was wonderful! Probably the best facial ever- right in my own town!
Gale T's Review May 20, 2016 09:17 AM





Susan P's Review May 20, 2016 09:17 AM





I had a pedicure with Kim & a Swedish Massage with Andrea. Both were excellent. I felt pampered & relaxed. I will definitely be going back.
Alysia J's Review May 20, 2016 09:17 AM





Judy C's Review May 20, 2016 09:17 AM





Mary A 's Review May 20, 2016 09:17 AM





Betty T's Review May 20, 2016 09:17 AM





Sienna V's Review May 20, 2016 09:17 AM





Joann V 's Review May 20, 2016 09:17 AM





Christina D's Review May 20, 2016 09:17 AM





Charlene P's Review May 20, 2016 09:17 AM





Melinda H's Review May 20, 2016 09:17 AM





Henry F's Review May 20, 2016 09:17 AM





Michelle B's Review May 20, 2016 09:17 AM





Bob's Review May 18, 2016 09:23 AM





Great experience. Loved my massage