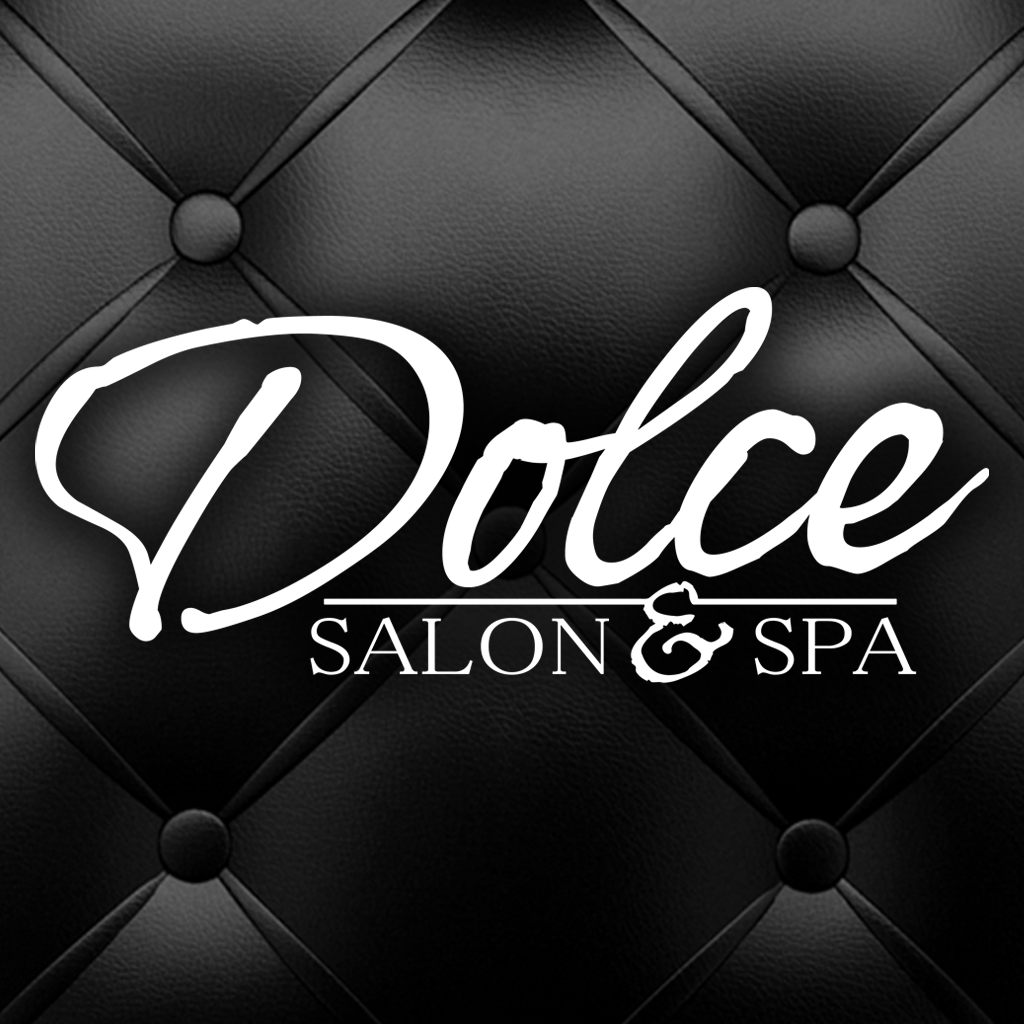 DOLCE SALON & SPA - SCOTTSDALE
Gift cards |
Reviews |
Our app |
Gallery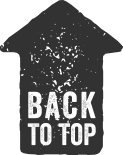 Opening Hours
MONDAY: 8AM - 9PM

TUESDAY : 8AM - 9PM

WEDNESDAY : 8AM - 9PM

THURSDAY : 8AM - 9PM

FRIDAY : 8AM - 9PM

SATURDAY : 8AM - 9PM

SUNDAY : 9AM - 6PM
Reviews
Amy's Review May 17, 2017 06:30 PM





Great stylist Deandra
Amy's Review May 17, 2017 06:21 PM





Love my color
Amy's Review May 17, 2017 06:20 PM





Wonderful stylist
Barb's Review May 16, 2017 06:50 PM





My last visit to Kai was super, as always. Can't wait for my next cut
Molly's Review Apr 23, 2017 06:47 PM





Molly's Review Apr 23, 2017 06:46 PM





This place is the absolute best! Deandra is amazing, as I'm sure everyone else is!!
Alexis's Review Apr 23, 2017 12:18 AM





Gabby the makeup artist was so helpful in finding my perfect lip shade. She was very outgoing and beautiful I'm so glad you guys have her as a Dolce doll
Alexis's Review Apr 23, 2017 12:16 AM





Gabby the makeup artist was so helpful and gave me honest advice on lip colors until I found the perfect one! She was so friendly and beautiful I'm glad you have her as a Dolce doll!
Mendy Hoffman's Review Apr 21, 2017 03:18 PM





Kiri is the BEST! I've been her client for 4 years. I get so many compliments on my color. She is professional and on time :-)
AshDeldebbio's Review Apr 13, 2017 04:14 PM





I stopped in on my lunch break desperate for a haircut (I haven't cut it on 6 months). The stylist did a great job and let me know about this awesome app and recommended some good products for my hair. They carry some great product lines.
Joani's Review Apr 12, 2017 03:16 PM
The absolute coolest salon! Crysta is a so talented, and makes sitting in the hair chair a lot easier. I've lived here over 20 years and this is the best experience I've ever had...
Anna Van's Review Apr 10, 2017 01:22 PM





Jenna is the best at coloring! She listens closely and offers her expertise and really creates the hair you want! She is amazing at blonde coloring and making everything look natural. To top off her excellent work on color, she does an amazing job on blowouts and is one of the nicest people ever!
Annie's Review Apr 06, 2017 05:26 AM





I've been going to Dolce for literally years and I've seen tons of different specialists and I've had tons of services too. I've never had anyone as good as Tara! Second time I've had her and she knows her stuff! Her facials are amazingly relaxing but you don't just get a "fluff" facial. My troubled skin always looks AMAZING after and I see a very significant change! She's awesome! Thank you Tara!
Tammy's Review Mar 27, 2017 02:56 AM





Been going to her since Arrowhead and followed her to Scottsdale even though I live in the far west valley! Brazilians... highlights... cuts... she does it all. 5 stars for sure!!
toni's Review Mar 26, 2017 10:15 AM
Dolce is a sweet salon, with very professional staff. I go there often, and have never been disappointed!!!Armando is the best!!
Sam's Review Mar 15, 2017 04:13 PM





This is by far the best salon and spa that I have been to. Everyone there is so nice and welcoming I felt at home right away. Great service, advice and products to! Can't wait for my next appointment.
Nikki 's Review Mar 14, 2017 05:17 PM





I love having such an amazing salon so close to home. From the moment you walk in the door to the moment you walk out everyone is so kind, helpful and caring. Tara is an incredible esthetician, Faith is an excellent masseur and Kristy is a terrific nail tech. I always leave so relaxed and happy. ?
jenni's Review Mar 13, 2017 12:22 PM





I could not have picked a better place to go and start a fresh new year on this planet. I love my hair color and cut, I love how much better it feels to run my fingers through my hair. The products I purchased through recommendation are amazing. Thank you for a great birthday!
Lulu's Review Mar 10, 2017 03:30 PM





I always have great customer service here and Deandra does an amazing job with my hair. Love Dolce dollars too! Dolce takes care of their clients! Great hours too!
Rae's Review Mar 09, 2017 09:26 PM





My hair stylist Crysta was amazing! I went into the salon not really knowing what I wanted, so I told her to do what she saw fit for my style and tastes (after giving her a little description) she managed to get my red maroon hair into a beautiful balayage brown/blonde silver in one sitting! not only was it amazing that she managed to get all the red out of my hair in one sitting, but she did a great job with recognizing the customers needs. Plus she was super friendly :)
Denise's Review Mar 07, 2017 08:31 PM





5 stars for Dolce Salon and Spa in Scottsdale Quarter! Mallory is the best! My hair has never looked so good! Thanks! Denise
Denise's Review Mar 07, 2017 04:02 PM





I love Dolce Salon and Spa in Scottsdale! Mallory is amazing ! My hair color and cut has never looks this good! Love my pedicures with Kristy and massages with Kayley! I am one happy client! 5 stars!
Denise's Review Mar 07, 2017 03:58 PM





I love Dolce Salon and Spa in Scottsdale! Starting with the phone conversations booking appointments to all the professional personnel providing services, Dolce is a 5 star Salon! I will continue to recommend all my friends and family to have their pampering at Dolce! Thanks! Denise
Annie's Review Mar 02, 2017 08:47 PM





Love the salon! Christina is fantastic and has finally matched the golden highlights of my childhood. She's a delight and so good at her craft. I highly recommend the salon! Plus they have pink lemonade and sparkling!
J's Review Feb 26, 2017 01:22 PM
Molly is a great hair stylist. She makes suggestions on trying new ideas for my hair. I look forward to a new me each time I want a change.
Lulu's Review Feb 25, 2017 11:37 PM





I absolutely love Dolce Salon @ Scottsdale Quarter. The front desk girls are very welcoming and make my check out easy. The guy and girls I speak with on the phone give great customer service. Best of all, I have had really good experiences with Krista
SJV's Review Feb 20, 2017 10:27 PM





Had an amazing hour facial! Very relaxing and the staff was very professional and knowledgeable.
Jody's Review Feb 07, 2017 08:32 AM





Dolce is a full service spa with excellent service and amazing treatments. They go above and beyond to make your experience special and relaxing. A high class establishment, make sure you book your little bit of heaven soon...
J's Review Jan 16, 2017 02:59 PM





Molly is the very "bestest"! I started seeing her when she worked at Chandler. I now drive about an hour to see her since she is now at Scottsdale. Molly is great at cutting and coloring my hair. She is worth it!
Denise's Review Dec 31, 2016 12:14 AM





Dolce spa and salon is a 5 star facility! Professional , knowledgeable, friendly,and accommodating and more! I continue to have all my services at the quarter salon and refer my family and friends as well! Thanks to all of you!
Lorenda's Review Dec 17, 2016 09:51 AM





I love coming to Dolce's Salon and Spa. I have been coming for years. Sarah Carlson is the best! Her assistant was amazing. Gave me a great blow out! Thank you! Happy Holidays!
Michele 's Review Dec 14, 2016 01:17 AM





I was frazzled and stressed out the day of my Dolce appointment. In fact, I almost canceled it. Within 10 minutes of being in the salon, my entire demeanor changed. Fun products everywhere to look at, the friendly staff and lively atmosphere complete with champagne did the trick. I have my next appointment in a few days and can't wait!
Jan's Review Nov 28, 2016 10:14 PM





Mallory is fabulous!!!
Edy's Review Nov 18, 2016 11:32 AM





Lainie's Review Nov 16, 2016 02:37 PM





Great eyebrow wax with Maddie.
Kym's Review Nov 15, 2016 01:22 AM





Had a great color and blow dry from Crysta
Lynn M.'s Review Nov 14, 2016 01:44 PM





Had a great experience last time is was in. Brody is amazing!
MissDenisa's Review Nov 09, 2016 02:39 PM





I cannot imagine anyone else to touching my hair. My ombré or balayage always looks amazing. I constantly get compliments on my hair. I never am unhappy and have been going to her for four years! Truly passionate about what she does and it shows! Dolce's ongoing training makes it possible for her to always be with the upcoming trends and an expert in what she does!
Kabby 's Review Nov 06, 2016 03:23 PM





Taylor is the best! So knowledgeable and talented!! Highly recommend
Barb's Review Oct 19, 2016 04:50 PM





Kai's razor cutting skills are awesome - I always leave the salon feeling
Bonner's Review Oct 19, 2016 02:30 AM





I look forward to my time at Dolce with Gabby every other Saturday. She makes my nails look amazing and it's like hanging out with a good friend.
Terri Connolly 's Review Oct 18, 2016 03:40 PM





I had a beautiful blowout
Autumn 's Review Oct 16, 2016 10:41 AM





Armando did an amazing job coloring and cutting my hair. He was very personable and attentive. I would highly recommend him!
AZBookmouse's Review Oct 02, 2016 01:20 AM





Today I had the best haircut ever. Deandre is awesome...personable, friendly
Nicole's Review Sep 25, 2016 10:40 PM





I made a boo-boo on my hair... went in to have the grey taken out... wasn't happy with results. Went back for a re-do, was placed with Carly and she blew me out of the water. Hard to believe she is only a level one. She was knowledgeable and educated me and what she could
Sandra's Review Sep 19, 2016 12:59 AM





Bethany is the best! Love Dolce!
Cindy's Review Aug 21, 2016 01:37 PM





Faith is so knowledgable and the best massage therapist I have ever visited. She remembers my muscles and has made tremendous progress!
skye's Review Aug 18, 2016 12:15 AM





My fiance purchased a gift card for me to come to this salon. The staff are all extremely friendly and professional. It is one of the most beautiful salons i have been in and i have been in the industry many years. i will continue to return to this salon!!
Melissa's Review Jul 30, 2016 03:52 PM





So thankful I have found such a great hairstylist. Will be back, thanks Kai.
Melissa's Review Jul 30, 2016 12:23 PM





I love coming to Dolce, just to have Kai do my hair!!! She has transformed my hair into something I'm constantly getting compliments on! From cut to color everything is always perfect. So happy I found such a wonderful stylist!!!
Barb's Review Jul 19, 2016 01:44 AM





Had a great cut with Kai, as always
Izzy's Review Jul 08, 2016 09:28 PM





I had my hair done with Mallory and she is amazing! I came in wanting a dramatic color, purple, and she made suggestions of what she thought would look good. I said ok let's do it! And I love my new hair!! She also made it so comfortable to be at the salon for hours, it felt like my best friend was taking care of me!
Sally's Review Jul 02, 2016 07:39 PM





I had a great spa pedi from Lynn! Can't wait to see her in 4 weeks!
Jeanne M's Review Jul 02, 2016 02:43 PM





I see Alba every month for color treatment and style. She is the best and her color always comes out perfect. So does her style. She has great skills and is fun to spend time with!
Vanessa's Review Jun 13, 2016 07:52 PM





I booked an appt for my daughter to get her hair cut at the Scottsdale location. Brody is absolutely amazing! Her cut looks absolutely phenomenal on my 8 year old (mind you she had gorgeous full hair - but it definitely used to wear her!) Thanks Brody for the new summer hairstyle for Faith, she absolutely LOVES it. Definitely go see her for all your hair needs, can't rave enough!
Caroline Johnson's Review May 21, 2016 11:53 AM





Dolce always is a great experience. Professional,friendly and fabulous!
Giselle Zagari's Review Apr 04, 2016 12:50 AM





Karen Guard's Review Apr 02, 2016 11:36 AM





Carol Mason's Review Mar 30, 2016 11:34 AM





Loved it! Deandra was great in giving great advice on how to care for my aging hair. Thanks Deandra!
Bernadette Machado's Review Mar 29, 2016 11:38 PM





I hope Tim never leaves. He's been a great stylist and we're growing together. I love his coloring style and this last cut was awesome! Thank you Tim!
Jessica M. Bankson's Review Mar 28, 2016 12:10 AM





Dolce Salon, I always enjoy coming to your salon. I have been seeing Iona at The Quarter for some time now. She is so amazing and and my hair never disappoints! I love that she gives me feedback on how to style my hair and take care of it as well. Thanks again! Jessica Bankson
Rohini Badwal's Review Mar 27, 2016 09:42 AM





Barbara J. Sandler's Review Mar 26, 2016 04:35 PM





Services i have received have always been excellent. Brody is very professional and has the expertise to individualize products and hair services that are best suited just for you. Kristen did my brow and lip wax and she was very knowledgeable and sensitive to my comfort and requirements. I wish the Dolce Salon in Arrowhead was still open as I live in that area and it is not as convenient for me to go to the Scottsdale salon, but I continue to go because I am pleased with the services provided.
Terri Groh's Review Mar 25, 2016 12:53 AM





Lisa A Keller's Review Mar 24, 2016 03:22 PM





XX
Jillene Newell's Review Mar 23, 2016 12:06 AM





Rosalyn Santiago's Review Mar 22, 2016 01:24 PM




My massage was really good, Sheila was the best! The front desk staff was really helpful also...
Joyce Carpenter's Review Mar 22, 2016 12:58 AM





Loved it
Maxine Harvard's Review Mar 21, 2016 01:29 PM





I love what Kai is doing to give me a new hair style. She is the best
Mandy J. Sebenaler's Review Mar 21, 2016 12:31 AM





Mallory did wonderful work as usual! She is the only stylist I have went to as long as I have and Have been consistently happy with my results every time. Her assistant (forgive me I cannot remember her name) was awesome also! Loved my visit today!
Stacey Lee Cordova's Review Mar 20, 2016 07:59 AM




Ellen Watts's Review Mar 19, 2016 11:33 PM




Gabby was great, very professional, extremely nice and personal, she made me feel like a friend of hers and I felt like I was with good people.
Terri Groh's Review Mar 19, 2016 11:06 PM





Terri Groh's Review Mar 19, 2016 11:06 PM





Terri Groh's Review Mar 19, 2016 11:06 PM





Stephanie M. Rioux's Review Mar 19, 2016 01:29 AM





Sandra T. Mont-Eton's Review Mar 18, 2016 11:08 PM





Bethany is so amazing! I love my new hair cut!
Nicole Spade's Review Mar 18, 2016 07:01 PM





Great Service and a great cut! Love my hair
Morgan B DeWitt's Review Mar 17, 2016 03:27 AM





Lyn Corazin's Review Mar 16, 2016 11:38 PM




Lynn is an excellent nail tech.
Noemi Bolanos's Review Mar 16, 2016 01:52 AM





B's Review Mar 15, 2016 06:13 PM





Dolce is my favorite!
Melissa Anne Peacock's Review Mar 15, 2016 12:06 AM





Great work!
Irma Gonzales's Review Mar 15, 2016 12:06 AM





I had wonderful service both times! I really enjoyed my stylist and will definitely recommend.
Leslie Cox's Review Mar 14, 2016 11:54 PM





Sheila is an amazing therapist. She is very professional and I leave there feeling like a million bucks!
Sara Z. Avalos's Review Mar 14, 2016 01:08 PM





Dayle A Wilson's Review Mar 14, 2016 01:40 AM





I keep coming back to Dolce at Scottsdale Quarter because no one gives a massage like Kaley can....and no one treats my skin as carefully as Maddie. I do all of my facials, peels, waxing, etc. with Maddie and will continue to do so! Kaley has helped my shoulder pain significantly with her massage techniques. These ladies are why I am a repeat customer!
Susan Panganiban's Review Mar 12, 2016 11:02 PM





Staci M Brewster's Review Mar 12, 2016 09:08 AM





Thank you! Both ladies did an excellent job on our hair and both so nice!
Tina Newman's Review Mar 10, 2016 11:05 PM





The stylist listened to what I wanted and engaged me to be sure it was clear. Fantastic haircut, service and experience.
Chandra N Bonfiglio's Review Mar 10, 2016 10:24 AM





Fabulous
Judy Bourne's Review Mar 10, 2016 08:40 AM





Kiri was my stylist & he gave a great cut & color. I will definitely be back.
Vicki S. Packman's Review Mar 09, 2016 11:35 PM




Molly did a fabulous job with both my color and cut. I am very happy.