DETOUR SALON - HILL CREST
Detour Salon can be found at the intersection of style and whimsy. Actually, our flagship and original location is located at the corner of Coast Hwy 101 and E Street where this Encinitas icon has been serving north county residents for more than 15 years. With a focus on terrific hairstyles for both men and women, Detour is one of the hottest salons in San Diego County.

Our well-trained stylists regularly travel to New York and beyond to hone their craft with intensive seminars and to gain a world view of beauty and style. They return able to execute any high-fashion look from cuts, colors, highlights, straightening and styling.

The elixir that makes any Detour Salon so special is our commitment to great style and customer service, provided by real people serving people. Add a dash of whimsy, a sense of humor, appreciation for creativity and artistry, and wrap it all up in an environment that fosters creative thinking and the individual. Our guests notice the team based atmosphere and the additional layers of care that creates. As we only hire and train the best, it's important to us to maintain that standard and together create the best experience for our guests.

Beyond fantastic hair, our Encinitas store is the perfect complement to the casual beach lifestyle. You'll find an ever-changing selection of the trendiest, feminine and flirty women's clothing, accessories, and jewelry, in addition to cheeky and whimsical gifts. Whether you're looking for a sassy little dress, a new favorite purse, or the perfect earrings, it can be found in the Detour Store. We work hard to find the right brands that showcase the best of you, and that won't break the bank. And, as we're one of the largest Bumble and Bumble salons world-wide, we'll be happy to answer any hair care questions or suggest the perfect hot tool with a smile.

The culture of Detour is one of respect. We've understood from the beginning that we couldn't exist separately from the community and world in which we do business. We strive to make a difference every day by making smart environmental choices as well as supporting causes that care for humankind and our animal neighbors.

We have been honored to be recognized on a national level by being named a Top 200 Salon by Salon Today magazine, interviewed for Entrepreneur Magazine, featured on the Dr. Oz blog site and YahooShine! Locally we are honored to be named "Best Hair Salon" for three consecutive years by the North County Times and Ranch & Coast Magazine, Best Salon by City Beat Magazine and recognized by many others.

Whether you're a guy looking for a cut in a "non-girlie" environment, or a girl looking for an authority in hair color, we've got you covered. We invite you to make an appointment and see what the Detour lifestyle is all about!
Gift cards |
Reviews |
Our app |
Gallery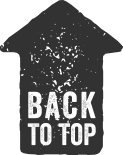 Opening Hours
MONDAY - FRIDAY
8:00 A.M - 9:00 P.M
SATURDAY & SUNDAY
9:00 A.M - 6:00 P.M