 C'ZAR MALE - A BARBER LOUNGE
The C | M Story

Elegant, yet masculine. Contemporary, yet timeless.

These words may seem to contradict each other, but they describer exactly what it is that makes C'zar Male Barber Lounge stand out from the rest. C'zar Male fills a void in our industry that connects the modern man to a traditional craftsmanship. We aim to create an exclusive atmosphere that embraces both the classic art of barbering & the latest trends of men's fashion. We are committed to helping you define your own personal style and originality.

Within this appointment-only lounge, you'll receive the ultimate grooming experience. You'll be welcomed with a refreshing craft beer or rejuvenating cup of coffee. Your service then begins with an invigorating hot-towel shampoo complete with a head massage sure to ease your daily tensions away. Enjoy an expertly-styled haircut or a color service, while experiencing the luxury of a classic hot-towel shave. Take advantage of our expertise in beard maintenance and eyebrow grooming, or revel in a grooming facial.

While you are our guest, your comfort and satisfaction are our only concerns.
Gift cards |
Reviews |
Our app |
Gallery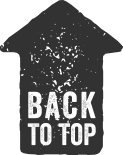 Opening Hours
MONDAY CLOSED

TUESDAY 9:00 AM–8:00 PM

WEDNESDAY 9:00 AM–8:00 PM

THURSDAY 11:00 AM–8:00 PM

FRIDAY 11:00 AM–8:00 PM

SATURDAY 9:00 AM–4:00 PM

SUNDAY CLOSED