CREATIONS HAIR BOUTIQUE
Established in 2008. Salon's original founder April Lassor 1996, back then called Creations Hair and Nail Salon. April established the salon to be warm and inviting atmosphere and of course to produce great work. Carole Pitale who worked with April since 1996 took over in 2008. Carole has always brought the salon new innovative ways of doing hair, always open to new ideas, creating and recreating, having love, passion, excitement, seeing people being transformed and making them beautiful. All these positive attributes are passed down to each stylists at Creations. Staff works like a team and they care about the needs of every client. Everyone should experience Creations Hair Boutique and see for themselves how amazing they can feel. Creations Hair Boutique has been newly renovated. With Carole's vision and designer, Steve DiMuzio, together, they have created a salon that is hip and modern but yet still welcoming.
Gift cards |
Reviews |
Our app |
Gallery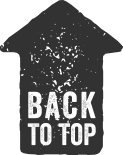 Opening Hours
MONDAYS - 9:00 TO 3:00 TUESDAYS THROUGH FRIDAYS - 9:00 TO 7:00 SATURDAYS - 9:00 TO 6:00
Reviews
cops's Review Oct 07, 2014 09:19 AM



good
Barb 's Review Aug 22, 2014 01:56 PM





I have been going to Creations for years. You can't go wrong with any of the stylists. I love my stylist Rose and the fact that she will make suggestions on cut and color. I always get my money's worth. I highly recommend Creations. Also pick up the new organic shampoo and conditioner. I love it!
Rebecca Super's Review Aug 09, 2014 09:31 AM





I love Creations! Everyone is so friendly and professional. The stylists are educated on all of the latests styles. My stylist Bobbi Jo always takes her time and gives me a great cut and color. I receive many compliments on my hair!