CRAFT AND THEORY HAIR
OUR STORY
"Together, as a team, we are fearlessly dedicated to our Craft- translating into premier hair services and uncompromising commitment to our guests." - Nicholas Digenova Owner/Artisan.
Nicholas never saw himself owning a salon one day, but as his career progressed, he realized he wanted to create an environment for talented artists to come and do what they truly love to do. After careful planning and research, Nicholas fostered his goal of creating a space where artists and guests can collaborate to create something special. With his knowledge of the industry, and his wife's interior design background, Craft+Theory was born.
Reviews |
Our app |
Gallery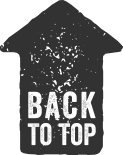 Opening Hours
HOURS:
TUES: 11-7
WED: 9-8
THURS: 9-9
FRI: 10-6
SAT: 9-5