CONTEMPO SALON SPA
We are an Aveda Concept Salon. We offer many services from hair to skincare to nails and massage. We can accommodate large wedding parties. We are educated on the latest trends.
Gift cards |
Reviews |
Our app |
Gallery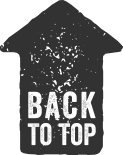 Opening Hours
MON 9:00 AM - 6:00 PM TUES-THURS 9:00 AM - 9:00 PM FRI: 8:00 AM - 5:00 PM SAT: 8:00 AM - 4:00 PM ( SUMMER HOURS
MEMORIAL DAY TO LABOR DAY 8-00 AM - 2:00 PM)
Reviews
Jill Anne's Review Jul 09, 2015 10:17 PM





Another fabulous color, conditioning treatment, and a relaxing head massage to go with it! I look forward to my appointment at contempo every month! Everyone needs to experience this salon and spa
Joyce Doll's Review Jun 23, 2015 08:45 AM



Thanks for making my day yesterday. You always aim to please. I did not have an appointment for a pedicure but you made it happen. Thanks again
Carol Witry's Review Jun 22, 2015 10:06 PM




Wonderful, as always! Lisa, don't ever move away!!!
Mary Whalen's Review Jun 22, 2015 08:09 PM





Krystal Parker's Review Jun 22, 2015 10:46 AM





Had an appointment with Hillary Friday to get a manicure and shellac. I LOVE the color she helped pick out as it goes great with my skin and perfect for summer. She is always so professional and makes me feel like a beauty queen when i walk out that door. MY NAILS LOOK GREAT! Contempo ROCKS and so does Hillary:)
Sarah Schmelzer's Review Jun 18, 2015 10:12 PM





Services are always superior!
Joyce Beck's Review Jun 18, 2015 08:23 AM





Joe Ploessl's Review Jun 17, 2015 05:11 PM




The head massage, wash, and haircut on June 4th was excellent..........as always! Thanks. Joe
Weslyn James's Review Jun 17, 2015 09:46 AM





Great Service, wonderful staff... very accomodating.
Mary Whalen's Review Jun 11, 2015 08:32 PM





Alaina Lindsey's Review Jun 10, 2015 08:12 PM




I have always received great service for my appointments. My pedicure is always exactly how I want it. And the massage therapist is excellent!
Weslyn James's Review Jun 10, 2015 07:28 AM





Cathy Stierman's Review Jun 09, 2015 10:32 PM





Excellent service. Angela is very thorough and thoughtful!
Jill Conrad's Review Jun 09, 2015 08:57 PM





Everytime I go to this salon I walk out with a smile & feeling nothing less then fabulous!! Complete Perfection every time!!
Ashley Teymer's Review Jun 08, 2015 08:35 PM





Kim Duncan's Review Jun 08, 2015 02:20 PM





Excellent!
Caitlin Salyer's Review Jun 07, 2015 07:55 PM




You guys are so wonderful! Such a fun and talented group:) I love coming in to visit and get my hair done! - Caitlin Salyer...BTW Congrats again to Kayla!!
Joan Petitgoue's Review Jun 04, 2015 08:24 PM




They are A-1 in my book, They are accommodating, friendly and do a great job on all areas of hair care as well as their pedicure, manicure and massage treatments. I would highly recommend them to everyone I know.
Barb Sauser's Review Jun 03, 2015 08:55 PM




Linda does a great job..a joy to visit with and One feels special when you leave. A very welcoming salon.
Betsy Bates's Review Jun 03, 2015 09:03 AM




I had a cut and color with Hillary last night and as always, she did a wonderful job. Not only does she provide excellent care, but she always compliments you and can have a lively conversation at the salon.
Theresa Benz's Review Jun 03, 2015 07:38 AM




From the greeting at the door (Donna's the BEST!), to the outstanding service provided by Hillery, I enjoy every visit to Contempo! I would highly recommend the salon!
Jan Hayertz's Review Jun 02, 2015 08:01 PM





Jennifer Swanson's Review Jun 01, 2015 11:37 AM





Lynn Dotterweich's Review Jun 01, 2015 08:58 AM




Jobie Hauber's Review May 31, 2015 11:17 AM





Excellent job! Love my color
Mary Burbach's Review May 29, 2015 08:12 PM





Excellent salon! Great staff!
Robin Hammill's Review May 19, 2015 08:04 PM





I love every experience I have at Contempo! The wonderful ladies there pamper you from start to finish. And there's plenty of great conversation and laughs too.