COIFFETERIA
Located in Gaslight Village, East Grand Rapids, MI. We are devoted to the pursuit of excellence, the creative process and the genuine desire to create an enjoyable, relaxing experience for you, our guest.
Gift cards |
Reviews |
Our app |
Gallery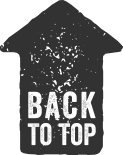 Opening Hours
MONDAY: 9:00AM - 8:00PM TUES-THURS: 9:00AM - 9:00PM FRIDAY: 9:00AM - 5:00PM SATURDAY: 8:00AM - 4:00PM SUNDAY: CLOSED
Reviews
Jenna Jansen's Review Jun 08, 2016 11:40 AM





I have gone to Coiffeteria for 5+ years. I have never had a bad cut! Service is great and the staff is friendly. Corena is my stylist and she always has tips and tricks for me to style my hair. She is fabulous!!
Jane Patsakos's Review Jun 01, 2016 09:34 PM





Elisabeth Mulholland's Review May 31, 2016 03:55 PM





Great staff and fantastic haircuts. No complaints.
Tiffany Harmon's Review May 27, 2016 09:44 AM





The entire staff is friendly and professional. They are all well educated on current styles and techniques.
Kris Ward's Review May 23, 2016 10:33 PM





Parth's Review May 18, 2016 09:06 PM





lori is the best! great service and great hair stylist
Marisa Lopez's Review Jan 06, 2016 07:52 PM





Wouldn't go anywhere else
Jessica Sipols's Review Dec 15, 2015 07:21 PM





Allison Macdowell's Review Nov 22, 2015 01:06 AM




My apt with Eve. You put me on hold fir 10 minutes. After hanging up because I fidntvwant to hold anymore, I redialed to gear a busy signal. I have the flu... Sorry I was not able to make my appointment.
Carolyn Deboer's Review Nov 16, 2015 10:55 PM





Michelle Mcdonald's Review Nov 10, 2015 07:45 PM





I enjoy every visit to this salon. Everyone is friendly and professional. The unique setting is pleasant and relaxing. Staff is knowledgeable and I love my cuts!
Lisa Niedritis's Review Jul 17, 2015 07:19 AM





Renee Mika's Review Jun 09, 2015 08:46 PM





Marielle Shuster's Review Jun 04, 2015 08:32 PM





Carol Dwyer's Review Jun 04, 2015 08:11 PM




Melissa is awesome! She is highly skilled and professional,
Leslie Hooker's Review May 08, 2015 07:16 PM





Amanda Trumble's Review Apr 11, 2015 09:08 PM





Service was Amazing! Lori does a fabulous job with our hair. Sarah at the front desk was SUPER sweet to my daughter! She helped her find the lip gloss color she "had been looking for her whole life"! Thanks ladies!!
Marielle Shuster's Review Apr 03, 2015 07:06 AM





Rachel Williams's Review Mar 31, 2015 03:35 PM
My friend recommended Greta for lash extensions, she did an excellent job. I now have her do my hair. Every one is so nice and friendly. Merissa is so sweet and helpful too. I also LOVE the hand massages what a treat. I can't say enough good thing about the service.
Kara Louisell's Review Mar 11, 2015 09:34 PM





Love this place!
Cecilia 's Review Nov 21, 2014 05:11 PM





Every Time i go the experience is just amazing! They are great at what they do(:
Marielle Shuster's Review Nov 20, 2014 09:29 PM





Marielle Shuster's Review Nov 20, 2014 09:29 PM





Jean Broadwater's Review Sep 20, 2014 11:11 AM





Melissa always takes the time to please her customers - she is an amazing stylist!
Carol Vermeulen's Review Sep 20, 2014 05:24 AM




Laurie did a fabulous job as always...Thank you, Carol VerMeulen
Jean Broadwater's Review Sep 20, 2014 05:20 AM




Carolyn's Review Jun 17, 2014 12:18 AM





My whole experience with Coffeteria was awesome. Great cut and color and great attention to my needs. Love the hand, shoulder and head massages. Thank you Marielle!