CAPITOL BEAUTY SCHOOL
Capitol was started here in Omaha in 1923 by Mrs. Kamreth. Originally the school was located on Capitol Avenue in downtown Omaha, and was the namesake for the school. Mrs. Kamreth, the original owner, was ahead of her time in her thinking and desired to provide the best education possible. With this philosophy she was able to maintain an unmatched reputation for quality education.
In approximately 1957 Mrs. Vi Stehno and Ms. Audrey Hunt purchased Capitol from Mrs. Kamreth. The school was moved to a new location, with new facilities and equipment. Mrs. Stehno and Ms. Hunt continued the legacy started by Mrs. Kamreth in providing an outstanding education.
In the late 60's Mrs. Stehno and Ms. Hunt started a nationwide search to find a person that would take their facility to new height of quality and education. Surprisingly, their search ended in their own backyard of Nebraska. Here they found an up and coming individual named Lyal McCaig.
At that time, Lyal and his wife Judy had already become quite successful in the industry. They owned the fabulous Lavender Carouse salon in North Platte, Nebraska and Lyal had become the youngest Styles Director that the National Hair Fashion Committee had ever had. Lyal and Judy agreed that Capitol was a natural fit with their expertise and long term goals. In 1969 the McCaig's purchased the school and the next stage had begun.
The McCaig's worked together at Capitol for many years, with Lyal continuing to achieve locally, nationally and internationally in the beauty industry. Some of his many achievements were induction into the National Cosmetology Association (NCA) Hall of Renown, National Styles Director for National Hairdressers & Cosmetologists Association (NHCA) numerous times, Olympic Team trainer for NCA, America Board of Hair Colorists, Team YES and Team NXT Director, just to name a few.
After 50 years of ownership, the McCaig family decided it was time to pass the torch. In December of 2018, Matt & Nancy Meduna and David Potter purchased Capitol. With the Meduna's salon ownership and entrepreneurial experience, the change has been amazingly positive for Capitol. Then in 2021 Lyal and Judys grandson, Skylar McCaig and his wife Danyelle, had the opportunity to bring the school that has meant so much to both of them back into the McCaig family. Capitol still and always will offer a phenomenal family feel & supportive community culture with the most Elite training in the industry!
Reviews |
Our app |
Gallery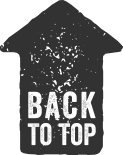 Opening Hours
MONDAY
CLOSED
TUESDAY
9:00 AM - 8:00 PM
WEDNESDAY
9:00 AM - 8:00 PM
THURSDAY
9:00 AM - 8:00 PM
FRIDAY
9:00 AM - 4:00 PM
SATURDAY
8:00 AM - 4:00 PM
SUNDAY
CLOSED