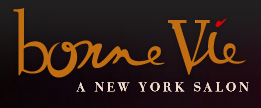 BONNE VIE SALON
As you step into the Bonne Vie Salon in Orlando, FL you quickly begin feeling like you've stumbled upon a hidden treasure. Located just off of the beaten path on the notorious Park Ave. in Winter Park, FL, driving up to the salon will give you a preview of how elegant and welcoming Bonne Vie truly is. With tall trees and brick roads, it's easy to see why Bonne Vie Salon is tucked away in such a vibrant part of town. Stocked with the best hair products like Oribe, Davines, and Moroccan Oil, which are also available for purchase, right away you begin to see how everything at Bonne Vie is done with you in mind. From comfortable salon chairs to smiling faces, everything about this Orlando salon keeps you impressed. Bonne Vie Salon in Orlando, FL originated from New York City where highly trained stylists from all around the world came together to provide the best hair salon services filled with inspiration, experience, and comfort. Each stylist is a trained and certified Vidal Sassoon and Frederic Fekkai hair stylist with years of experience and a deep understanding of how to listen to their clients and produce hair styles that go far and beyond your expectations. As one of the best salons in Orlando, FL, Bonne Vie is known for their highly personal approach to hair care. Owner Emil Aghayev believes in creating more then just a great hair experience. As a well known stylist around the world, Emil focuses on creating long lasting relationships with his clients in hopes that each individual that walks through his salon feels like their at home. Bonne Vie Salon is also a Cancer Salon in Orlando, FL, which provides organic color systems, wigs, and hair care for those suffering from medical induced hair loss. Bonne Vie takes pride in providing a highly personalized and need based hair care experience for clients. Bonne Vie offers a quaint room where clients who are experiencing cancer treatments can feel free to be themselves. Among Bonne Vie's Cancer Recovery Salon you will find an upscale salon that offers every type of hair care you may be searching for including: Bridal Creative Color Brazilian Keratin Treatment Eye Lash Extensions Hair Extension Japanese Straightening Hot Scissor Cuts And more! Experience the fast paced, fashion loving energy of New York City with the charm of Orlando, FL at Bonne Vie Salon. Each strained hair stylist will be there for you ready to create, inspire, and assist with all of your hair care needs. The Bonne Vie Mission To provide inspiration, devotion, and sincere guidance to each client that walks through our salon doors. The greatest salon experiences begin with an incredible staff and they always end with trust. Bonne Vie will work hard to bring forth a salon experience that outshines the rest; it is our mission and our promise to you.
Gift cards |
Reviews |
Our app |
Gallery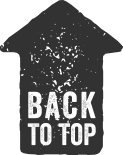 Opening Hours
TUESDAY - SATURDAY 10AM - 7PM
Reviews
Marlee Mcmanus's Review Apr 26, 2017 11:02 PM





Great service, awesome work! The entire staff is fantastic! And Laura SAVED me from a TERRIBLE previous cut. Highly recommend!
Edith Smith's Review Apr 25, 2017 11:17 AM





The professional stylists at Bonne Vie are entirely focused on creating your best look in a lovely, upbeat salon. Utilizing the very best products and styling tools, they listen to their clients, offer very knowledgeable suggestions, then make creating your very best look while you relax and watch the magic. One of my biggest reasons for being a longtime client is the true caring concern each stylist has for each client. Overs the years, when one of my favorite stylists is booked when I make a last minute appt.,I have tried a different stylist and to my delight, they are ALL great, and now it is easy to make an appt.with any one available with my busy schedule and be assured they will make me look and feel great! All the staff is so sweet, going to Bonne Vie is a TREAT! Highly recommended by Edie Hall Smith of Winter Park, FL.
Lily Bento's Review Apr 20, 2017 10:19 AM





Always an excellent experience, Tural is extremely talented! Love, love his work!
Linda Ward's Review Apr 16, 2017 08:08 AM





After moving from large NE city and having access to hundreds of excellent stylists, I found myself with some disappointment in my search for one who could handle my very fine, thin, short hair w some STYLE.. Tural was EXCELLENT. He took time to ask what I wanted and explained what he would do. I could tell he knew how to cut hair by the swift, confident way he cut. The result was everything I expected. I will be coming back for sure and I highly recommend the salon. Taya at reception was exceptionally helpful with my booking and gracious upon meeting. The salon itself has a vibrancy that radiates positivity. ++++
Anthea Seaman's Review Apr 14, 2017 12:54 AM





Went in for my first appointment today. My stylist was Laurie. It was a fantastic experience. I have relaxed here so it's always very difficult to get a good color. She had to do a color correction and a haircut and everything turned out perfectly. I would highly recommend the salon. Anthea
Vince Barela's Review Apr 12, 2017 10:59 AM





Your awesome as always...thank you
Anonymous's Review Apr 11, 2017 11:40 PM





It's my third time already with those beautiful ladies and I'm completely happy with my hair. Color, cut, style and treatment are very professionally and neatly done. Love seeing my hair after Bonne Vie ??Thank You!
Bernice Stamatakis's Review Apr 11, 2017 11:06 PM





Laura is a gifted stylist and colorist. I always feel pampered. I originally found this salon on a Groupon. I'm glad I did! A bit pricey but worth it!
Pamela Hanna's Review Apr 08, 2017 10:16 PM





Everyone is great especialy my stylist Christina
Joyce Orndorff's Review Apr 06, 2017 08:46 AM





Thanks so much for fitting me in the schedule for a most needed cut. Great experience.
Arturo Vasquez's Review Apr 05, 2017 09:12 PM





Thank you Tural for another great haircut! I always leave looking & feeling so handsome :D
Andrea Suggs's Review Apr 02, 2017 08:11 PM





Just like last time, I was very pleased with Laura and the entire salon. My hair looks and feels great!
Melissa De la paz's Review Mar 29, 2017 09:26 AM





Got in shampoo right away when I came in for my appointment. Adam made sure I got the haircut and style I wanted!
Nathalie Boutros's Review Mar 27, 2017 08:08 AM





As always very Happy... Love my updo done by mike...Got a lot of compliments:)
Mary Peacock's Review Mar 25, 2017 11:35 PM





I love this salon. Staff is super well trained and they are pros. Prices are a great value. Very warm and accommodating salon. Great products and all staff is knowledgeable about them.
Allison Mcgrady's Review Mar 25, 2017 11:15 PM





I was referred to Lindsey at Bonne Vie by my BFF because she is the goddess of Mermaid hair. I showed her a picture of what I really loved and to absolutely made it happen! I adore my hair! Aside from that, she was super friendly and the conversation just flowed naturally. She made sure that I was comfortable the entire time and was great about explaining how to care for my new colors and about follow up appts. The salon itself is beautiful and bustling. Everyone seems to love it there and there were only smiles and laughter throughout the day!
Carmen Fontanez's Review Mar 25, 2017 09:43 PM





Excellent hairstyle, cut and color. Always a wonderful experience and outcome. Highly recommend!
Patricia Mcmillan's Review Mar 24, 2017 06:47 AM





Fantastic haircut
Nicole Mejias's Review Mar 24, 2017 03:48 AM





Been coming here for several years, and I always leave the salon feeling and looking fabulous!
Rachel Hernandez's Review Mar 19, 2017 07:25 PM





This is my second time going to Bonne Vie and both times I have left an extremely satisfied customer. Olga was my stylist both times and she is truly an expert in what she does. She is very knowledgeable and gave me exactly what I was looking for. I highly recommend her!
Anonymous's Review Mar 19, 2017 01:57 AM





Lindsey is amazing!! She's a great colorist best I've ever seen!!
Susan Ytterberg's Review Mar 16, 2017 09:06 PM





Thank you Emil for your expert consultation today on my color and hairstyle. The outcome is beaitiful, current and I love it. Thank you!
Jurate Stalnaker's Review Feb 26, 2017 11:05 AM




We know that to find a good hairstylist isn't easy.It takes asking, researching and reviewing. I did all of that and ended with Bone Vi. The front desk girls were nice and caring. The hairstylist Laura did my hair cut. I was very happy, and think I will stay with her. Planning to come back soon and add some highlights to my hair. Also, shared about the salon and Laura with my friends:)
Yoshi Amano's Review Feb 24, 2017 09:30 PM





It was fantastic as usual, thanks Mike!
Beverly Nitti's Review Feb 24, 2017 06:12 PM





Love Bon Vie
Johanan Vargas's Review Feb 24, 2017 09:01 AM





I loved my stylist and the end result was amazing! She turned my idea of what I wanted my hair to look like and met it and more! I've gotten so many compliments on my haircut that I cannot imagine getting my hair cut anywhere else now. Will definitely be coming back.
Mary Peacock's Review Feb 23, 2017 09:15 PM





Have always felt welcomed, accommodated, listened to and left with what I wanted in terms of both product, and service.
Nicole Sharp's Review Feb 21, 2017 09:04 PM





Love my hair. Great salon, very experienced staff
Sueann Labelle's Review Feb 19, 2017 08:29 AM





Am always happy when I get my hair done, great job by Olga every time....
Golcan Ozdes's Review Feb 18, 2017 10:14 PM





I had great experience last 2 days with my hair in Bonne Vie Salon by Adam with who had a magical hands!..I really appreciate what you'd done to my hair..And especially thanks to Emil&Tural; and all their crew..Everyone was so friendly!Thank you so much again..
Beth Meyner's Review Feb 14, 2017 09:20 PM





I love Bonne Vie! Everyone is so friendly and Laura gives me cutting edge style each time I come in!
Christina Swaim's Review Feb 11, 2017 09:12 PM





The atmosphere of the salon is amazing along with the staff. I booked an appointment with Emil and Laura for a brown base and blonde balayage highlights with a haircut & blowdry. Absolutely love my new look and have received so many complements already.
Barb Steiner's Review Feb 10, 2017 09:11 PM





Every time I go to Bonne Vie my hair cut and color comes out perfect! Very pleased with the service! Shop is beautiful and very comfortable.
Kadie Webber's Review Feb 09, 2017 11:15 PM





Jamie Campbell's Review Feb 08, 2017 07:55 AM





I recently started going to the salon to have eyelash extensions done by Rachel I have only great things to say about her she does a great job she is professional and informative and also clean. Im very happy that I found her and I am beyond pleased with her service I would def recommend her. I don't get any other services done at this salon but all the staff seem welcoming and great. It is a very nice salon. Parking can be a pain but other than that it is wonderful
Connie Hakimipour's Review Feb 05, 2017 02:13 PM





I love Bonne Vie. I won't go anywhere else. Tural is gifted at hair color for me and I love my cut! Emil is his brother and co-owner. My daughters go to him. Both are great and I love them like sons! Everyone else in this salon treats me like family. Kudos to a successful and professional oasis from the busy world!
Shannon Herring's Review Feb 03, 2017 11:47 PM





I have been going to Rosa for over 12 years now. She is the most talented stylist, colorist and highlight artist in Winter Park. Also if you have an event to attend, Rosa does amazing updo's.
Cristiane Fernandes's Review Feb 02, 2017 11:31 AM





Everyone was very friendly. The service was great and Adam did a great job in my hair. Thank you all.
Stephanie Carr's Review Feb 01, 2017 08:28 AM





I have been seeing Emil at Bonne Vie since 2008 and he always does an amazing job. I was referred by a friend. He uses color for my highlights and not bleach so I always leave with my hair feeling healthy and wonderful. I highly recommend Bonne Vie!
Janice Blumberg's Review Jan 26, 2017 07:39 AM





Fabulous.....knowledgeable! Knows how to layer fine hair. I have movement in my hair now
Maria Busso's Review Jan 25, 2017 09:47 PM





Love my new hair cut and the Brazilian blowout, my hair looks amazing, soft, smooth and shiny no more freezing hair, Adam was great I definitely recommend him for any hair treatment and haircut
Amanda Ans's Review Jan 24, 2017 11:37 PM





I am someone who is extremely picky about their hair and looks (then again who isn't??). But it is to the point that in 20 years I have never ONCE left a hair salon feeling happy with how I look. That all changed with my appointment at Bonne Vie. I received a groupon for a Moroccan Oil treatment that expired the day I found it, and when I called the salon they were very helpful and ensured I could redeem it regardless and even got me an appointment that day! At the appointment I was welcomed immediately, offered a beverage and made to feel very relaxed. My stylist was Adam and I was nervous by how quickly he got to work with few questions about the style I described I wanted (long layers are simple but no one seems to have ever gotten them right!) Anyways, he styled my hair amazingly and in a way I couldn't have even imagined it could look! Really understand my hair and how to style it. I can't wait for my next appointment!
Leeda Arabi's Review Jan 21, 2017 03:37 PM





That was good. Emploees were nice and expert on their jobs.
Marian Glass's Review Jan 19, 2017 07:43 PM





Bonne Vie Salon is the best in town. Highly recommend
Anonymous's Review Jan 18, 2017 09:08 PM





Thank you Laura! Obsessed with my cut and nightlight!
Bernice Stamatakis's Review Jan 17, 2017 10:03 PM





Laura is talented and takes time to speak with you about your hair concerns My do looks like it was sculpted! Lovin the layers. Thanks! The salon feels upscale but friendly. I will be back!
Stacie Stevenson's Review Jan 16, 2017 12:05 PM





This was my first visit to your salon. I came with the intention of using a groupon worth $79. I left spending $200! It was all totally worth it. Jessica was a great consultant and explained everything it would take to obtain my desired look. Her concern was doing it right, and I appreciated that the most. She spent all afternoon working her magic and I couldn't be happier with the results. She definitely has a new loyal client moving forward.
Candice Delong's Review Jan 15, 2017 05:34 PM





Adam did an awesome job with my hair! Would definitely recommend him and go see him again!
Terri Kyle's Review Jan 14, 2017 06:49 AM





Had a Groupon for Moroccan oil and hot scissors cut. Received a Moroccan oil treatment, regular scissors cut and blow dry from Laura who was lovely. I love the salon and my hair was beautiful. I will keep coming back.
Karelyn Lopez Rodriguez's Review Jan 13, 2017 01:38 PM





Everything about this place is amazing! Adam is really talented and I will definitely be going back!
Claire Wells's Review Jan 12, 2017 08:22 AM





Super nice, helpful, and talented hairstylists! Great service
Lorie Majchzak's Review Jan 11, 2017 09:53 PM





Jessica was spot on with my hair color and trim -I really appreciated her warm and genuine personality -she is an expect with hair, just what I needed!! Thank you for such a great experience
Robin Bessinger's Review Jan 07, 2017 10:10 PM





Fantastic! Thanks for making me feel beautiful inside and out. My hair looks fabulous. RB
Sherry Branham's Review Jan 07, 2017 09:09 PM





I absolutely love Christina. Great service from everu body
Rosemary Hakimipour's Review Jan 05, 2017 10:18 PM





I always feel great after getting my hair done at Bonne Vie.
Amy Zambrano's Review Dec 31, 2016 09:49 AM





Turel has such an amazing staff. From the time you walk in to the time you walk out. Always a great experience. Everyone is very friendly. Superb atmosphere!! Turel is Great, Color always comes out PERFECT, and always knows what I'm shooting for. Would recommend to ALL..
Paula Castro's Review Dec 24, 2016 03:23 PM





This salon is fabulous! All the stylists are great and really know about color. Victoria is awesome at waxing eyebrows!
John Tapp's Review Dec 23, 2016 10:13 PM





John Tapp's Review Dec 23, 2016 10:13 PM





Emmee Terry's Review Dec 23, 2016 12:21 AM





Adam was amazing!!! I highly recommend!! So happy!!!
Jody Gerchak's Review Dec 21, 2016 05:21 AM





Every time I get my hair done here I leave feeling like a million $$$ !! Laura is such an amazing hair stylist and so sweet! Taiya at the front desk is so professional and friendly.. this truly is the best place to go for a day of pampering and being treated like a princess for a day!
Serena Qureshi's Review Dec 20, 2016 09:38 PM





I have brown black hair, which I have bleached and used black box dye over. Laura was able to give me the most gorgeous balayage highlights with a cool tone anyways! Honestly I feel everything is possible at this salon! And I really appreciated Laura's calming demeanor. I drove 1.5 hours to get to this salon- and it was so worth it! I will be recommending to everyone I know in and out of Orlando!
Shannon Herring's Review Dec 16, 2016 12:45 AM





Rosa did an outstanding job on my color and trim today. As always everyone always wants to know who does my hair. Rosa is the most talented color artist and stylist in Winter Park!
Jessica Bracht's Review Dec 15, 2016 09:27 PM





Exactly what I was looking for. Everyone was super nice.
Nohora Gomez's Review Dec 15, 2016 06:18 AM





Mike was very professional, and I loved the way my hair looks!
Mary Peacock's Review Dec 13, 2016 11:52 PM





Salon is chic and the same personnel has been there for 6-7 yrs. every stylist I've been to has been excellent!
Maria Fabre's Review Dec 07, 2016 11:09 AM





Always satisfied with Bonne Vie Salon and Tural. I have been going to the salon for a few months, and the service is always top notch. Tural is a great colorist; he matches my hair perfectly. I highly recommend the salon.
Brigitte Knott's Review Dec 07, 2016 07:32 AM





Excellent with color and cut, waiting time is almist non existing. Shampooing could be a little better as other saloons spend a good time in head massaging. Owner Emil is dedicated and ambitious to stay with current new products
Emily Musselwhite's Review Dec 02, 2016 09:08 PM





My first experience at this salon really impressed me. Mike really knows how to cut hair. He's a true professional! Clean and nicely decorated salon. I bought a shampoo and conditioner by keratage and really like it so far! I will be back!!
Lynn Bronson's Review Nov 26, 2016 10:57 AM





As always, Tural never disappoints!!!
Conor Scott's Review Nov 25, 2016 09:08 PM





Olga is awesome
Dawn Nagy's Review Nov 23, 2016 09:59 PM



I've never paid so much for a salon visit, even in Manhattan.
Pamela Miller's Review Nov 23, 2016 09:25 PM





Tiffany Wills's Review Nov 23, 2016 05:01 PM





I've been going to Bonne Vie for several years. The shop is always clean, everyone is happy and friendly, my appointment is always on time, and most importantly... my stylist knows what exactly works for my hair. My hair has never been as beautiful and effortless in my life! I'm not exaggerating when I say I get compliments often on my hair. Jessica takes her time in making sure each highlight and lowlight is perfectly placed and my hair is always trimmed so it lays just right for my hair type. I highly recommend Bonne Vie.
Coralia Leets's Review Nov 22, 2016 09:21 PM





The Best Salon and hair Products , it is a great environment, Love their team , The Assistant girls are Amazing, their Shampoo is one of the best ever try . My favorite Salon in Town . Coralia Leets
Anonymous's Review Nov 18, 2016 09:13 PM





Adam was very nice, and courteous. He did an amazing job, very happy with the cleanness of the place and the other staff as well.
Diana Rios's Review Nov 17, 2016 10:57 PM





I went for the first time using a Groupon, and I have to say I will definitely come back! Adam was gray and very happy with the result
Daniella Vargas's Review Nov 17, 2016 09:05 PM





Great service everytime !
Pamela Miller's Review Nov 16, 2016 09:04 PM





Delanie Mcguire's Review Nov 16, 2016 09:35 AM


This was my second time getting my roots done here. The 1st time the bleach was not brought down enough and there was spots missed of my roots that didn't get bleach and stayed brown. The second time I went to get my roots done same thing happened, bleach wasn't taken down enough past my re growth and I now have to go in and get it fixed because I have a brown ribbon like ring around my head. I also mentioned this during my second appointment that last time I had this problem and now it happened again but worse.
Patti Jo Hocutt's Review Nov 16, 2016 06:50 AM





Kristine has consistently given me the most professional work on my hair. They never cut corners and give attention to every detail of their work. Friendly from check in to departure. I drive over one hour to have their services. I also appreciate that they are always upgrading their physical structure - putting money into the business. Plan to keep driving to Bonne Vie for many years.
Shandy Shaw's Review Nov 15, 2016 10:30 AM





This was my first visit, everyone was friendly and helpful! Love that they offered wine, that was a pleasant surprise. I wanted to completely change my look and they talked with me to make sure that I knew what I was getting myself into. They worked very efficiently on my hair, and it turned out just as I wanted!
Jody Gerchak's Review Nov 12, 2016 06:56 AM





I love this salon!! Always best experience ever! I always look beautiful when I leave and am always treated like royalty!! Laura is my amazing stylist and my hair has never looked better!!
Nicole Mejias's Review Nov 05, 2016 08:21 PM





The process itself took longer that we thought it would because my hair refused to lighten properly, but once the whole thing was done, my hair looks the best it's ever been! When I walked out of the salon, I immediately got compliments.
Zoe Birger's Review Nov 04, 2016 10:36 AM





Amazing prices, and such amazing work done I am obsessed with my hair
Alana Quigley's Review Nov 03, 2016 09:27 PM





Emil cuts my hair and It's always a pleasure
Audrey Goldiez's Review Nov 02, 2016 05:10 AM





The atmosphere is upscale. Everyone working there is very friendly and upbeat. They use the latest techniques with the best supplies available. The shop is clean, bright and stylish. I love being right off Park Ave. pricey but worth it. A good haircut looks good every day.
Shannon Herring's Review Nov 01, 2016 11:10 PM





Rosa Freeman is truly one of the most talented stylist and cut and highlight artists in Central Florida! I have been going to Rosa for over 12 years and she amazes me every time with my hair. She is always going to the latest hair shows and conventions and is up to date and on all of the latest styles and cuts.
Joell Daniel's Review Nov 01, 2016 10:09 PM





I have been going to Bonne Vie for years. Tural is a master with hair color, highlights, cuts and style. I am always pleased. Rachel, the women who does lashes is the most talented person there is for your eyes. It is a bonus that Tural is a nice, honest stylist not just trying to sell you a service. Rachel is a beautiful and kind person, a rare combination.
Sonei Carter's Review Nov 01, 2016 09:50 PM





Love my color, especially because the product is organic and chemical free! So I don't have to worry about my little bun in the oven :) Olga is fantastic and super professional. I will definitely be going back for my next touch up.
Debbie Cyphers's Review Oct 30, 2016 12:45 PM





Laura was amazing! She went out of her way for me and really helped me to decide how to transition to a different short style. She took her time, was very patient and a joy to work with! The color she chose the perfect shad of blonde! Thanks Laura! I'll back!
Robin Bessinger's Review Oct 30, 2016 08:29 AM





Love the Salon and the team at this salon. Top notch in everything they do. I get so many compliments from my hair color as well as the style. Thank you Robin B
Melissa De la paz's Review Oct 28, 2016 10:17 AM





Great service and done in just an hour!
Alice Barela's Review Jul 20, 2016 10:10 AM





Again, Olga did an excellent job on my hair. She is truly a professional, not only in her performance but in her demeanor.
Amina Khan's Review Jul 18, 2016 10:27 AM





Laura did a great job on my hair! I would recommend her to a friend.
Caitlin Tracchio's Review Jul 16, 2016 09:37 PM





Kristina once again did an amazing job on my hair!!! I absolutely love it!!
Stephanie Jacona's Review Jul 16, 2016 09:21 PM





This was my first time visiting the salon and it will not be my last. Everyone was very friendly and Olga, my stylist was polite, honest, knowledgeable and amazing at doing hair! I will be recommending this salon to everyone I know.
Pamela Miller's Review Jul 16, 2016 09:05 PM





Laura Como's Review Jul 15, 2016 10:55 PM





I was greeted by Taya on both my consult and first visit to have my hair done. She was really personable & I felt very comfortable right from the start, which was a big deal for me. I had a consult with Christina and felt good about it so I booked my appointment. Christina did a great job with my color and did an awesome hair cut! My regular hair stylist relocated and I was nervous about finding somewhere new, especially since I wanted to try the organic hair color for the first time, and still being in an awkward stage of growing my hair out. I will definitely be back!
Natasha Romero's Review Jul 15, 2016 09:06 PM





My Lashes are amazing !
Karoline Youssef's Review Jul 13, 2016 12:31 AM





I've been going to Bonne Vie Salon for a couple of years, after a few terrible experiences at nearby salons. The service at Bonne Vie is second to none. The staff is always so welcoming and professional. Tural, the owner who is my stylist is the best I've ever had! He's not only kind and reassuring but his skills and professionalism are impossible to find anywhere. I could never trust my hair with anyone else again!
Jody Gerchak's Review Jul 07, 2016 05:48 AM





My hair looks the best it ever has !! It was my first visit and the experience was awesome. I loved having Laura do my cut and perfect color. She did exactly what I asked for and my hair color and cut is PERFECT.. I found my new hair salon and couldn't be any happier !! Thank you Laura.. You are an angel
Raana Chanadpour's Review Jul 06, 2016 09:58 PM





Mike was awesome! He does amazing styling with out using a hot iron. But the result looks as though a hot iron was used. He is very talented and even though it was my first visit to this salon, he seemed to know exactly what kind of cut I needed. I used a groupon for my first visit, but I will definitely go back over and over again to Mike. He is very professional-very talented. I am so happy I got introduced to Mike through my groupon.
Mari Adams's Review Jul 06, 2016 09:08 PM





I felt instantly welcomed in this high end looking salon. Great experience, I will recommend it to all my friends!
Angela Hamilton's Review Jun 22, 2016 12:01 AM





As a new customer I had a great experience at Bonne Vie Salon and would highly recommend it to my close friends and family!
Angela Hamilton's Review Jun 22, 2016 12:01 AM





As a new customer I had a great experience at Bonne Vie Salon and would highly recommend it to my close friends and family!
Janet Bolt's Review Jun 20, 2016 06:18 AM





great service and wonderful people
John Scatuorchio's Review Apr 03, 2016 08:47 AM





Bonnie Vie continues to be the premier salon for people looking for the very best service and experience. Will definitely continue business and recommend to others this unique gem on beautiful Park Ave in Winter Park, FL
Margie Varney's Review Feb 04, 2016 11:03 AM




Good setting, good products. Great hairstyling
Robin Siegal's Review Jan 05, 2016 07:55 PM




Excellent!!
June Black's Review Jan 02, 2016 11:01 PM





Emile is excellent stylists. Bonnie vie salon is the best in Orlando. Excellent customer service, minimum wait, very punctual service.
Christine Calloway's Review Dec 11, 2015 06:00 AM





I've been going to Bonne Vie for years and they are top in the industry. Always professional and very knowledgeable about the latest products and services. Always on time and and you leave feeling like a million bucks. Highly recommended you give them a try!
Honney B's Review Dec 05, 2015 08:07 PM





I loved absolutely everything about the salon. It was my firt time yet people were so kind and friendly. Mike cut my hair and while putting his artistic input he also took my wants amd wishes into consideration. The customer service is incredible and I didn't wait too long for anything even though the salon was full.
Shannon Herring's Review Nov 17, 2015 11:49 PM





I have been going to Rosa for 10 years now and she is the best in the industry. Not only is she the best stylist in Winter Park, she is a true artist when it comes to highlights. I have dirty blonde hair and Rosa knows exactly how to intermingle the different blonde textures. When I'm traveling, everyone always wants to know where I have my hair done and I send them to Rosa! Shannon Herring-Gregory
Paula Bryant's Review Nov 01, 2015 08:22 AM




I just moved to Orlando and have been there three times. Every time the experience was outstanding !!! The staff is amazing, the place is beautiful and to make the appointments was very easy! It will be hard to pick a hair stylist! They are all really good! Also love the products they use!!! Good work Bonne Vie! I will definitely come back. You have me now as a client! Paula Bryant
John Scatuorchio's Review Oct 15, 2015 07:36 PM





Great big city experience in beautiful Winter Park right on historic Park Ave. Was referred to the salon and will continue the trend referring friends and family to this great establishment.
Janice diCarlantonio's Review Oct 06, 2015 12:42 AM





I have been a customer of Bonne Vie Salon for a few years now. NOW, myself and my twin girls all have our hair done at the salon. All three of us have differing needs due to different hair types. My hair is super fine with some wave and unfortunately I am beginning to gray. On my most recent visit a few days ago, Emil created a miracle...He made me look ten years younger. My hair looked fabulous. It had great body and movement, the color was fresh and the style up to date. He always does a great job AND he's fast. The best part is that when I get home I can style it ALMOST as good as he does. To me that is the sign of a great cut. I recommend Emil to everyone that wants great hair. Dreams really do come true. Thank you Emil! All three of us thank you.
Noora's Review Aug 08, 2015 06:37 PM





They are cooperative and expert I feel comfortable when I work with their stuff
Windi Grant's Review Jun 04, 2015 07:30 PM





Natella Jolia's Review May 03, 2015 01:48 AM





Dawn Diaz's Review Apr 30, 2015 11:27 AM




Bonne Vie's staff are always very friendly and willing to go the extra mile for their patrons. I always enjoy visiting the salon.
Diane's Review Apr 04, 2015 10:38 AM





Tural can transform your hair into something beautiful! This is an awesome salon!
Tatyana Sokalava's Review Apr 03, 2015 07:39 PM





Coralia Leets's Review Apr 02, 2015 09:47 PM





not only the best hairdresses but the best invairoment. Love to go there every week to have my hair done .
Shena Pennisi's Review Mar 14, 2015 10:57 PM





I love this place great staff!
Janet Meyers's Review Feb 15, 2015 10:47 AM





Pamela Stoyanovich-Moore's Review Jan 30, 2015 07:11 PM




Bonne Vie is the perfect salon!
Pamela Stoyanovich-Moore's Review Jan 30, 2015 07:10 PM




I always look AMAZING after I leave Bonne Vie!
Silvia Beham's Review Jan 11, 2015 11:25 AM





Wonderful service, reasonable price and very friendly atmosphere. My hair looks great! Emil performed a miracle on my mom's hair. Thank you! Silvia and Silvia's mother.
Silvia Beham's Review Jan 11, 2015 11:25 AM





Wonderful service, reasonable price and very friendly atmosphere. My hair looks great! Emil performed a miracle on my mom's hair. Thank you! Silvia and Silvia's mother.
Julia Matlash's Review Jan 02, 2015 07:16 PM





Silvia Beham's Review Dec 25, 2014 09:45 AM





Lucine Humes's Review Dec 06, 2014 08:57 PM





I truly love this salon. Lauren greets me with a smile as if we are old friends. Once again, awesome service from Tural. I wasn't feeling beautiful on the way in but by the time Tural worked his magic I was back to looking and feeling incredible. Thank you Tural, Lauren and the entire staff at Bonne Vie.
Janice diCarlantonio's Review Nov 09, 2014 11:32 PM





After my previous hair stylist retired early in her career I was left to find a new hair stylist and I am VERY particular. I was so frustrated with even some of the best salons that I began to search on Groupon. One of the salons that I tried was Bonne Vie Salon. I was so impressed with my cut and style AND what I was able to do with my hair on my own at home. My new hair stylist, Fatih, has now been my hair stylist ever since and that was about two years ago. I can sit in his chair with complete confidence that I will leave the salon with a fabulous new "DO" every time.
Robin Bessinger's Review Oct 11, 2014 08:27 PM





Love the Salon, Prefect totally. Thank you for an awesome hair cut and color. Robin B
Jackie's Review Aug 21, 2014 01:24 AM





Love This Salon! It's the best one I've ever been!
Jordan Kern's Review Aug 21, 2014 01:24 AM





I have been getting my hair done at Bonne Vie for almost a year now! I started with a groupon or something and was hooked with their great service and comfortable attentive atmosphere. I can also relax n drink a coffee while I get my hair done! You should try it. I love the way Kristina styles and colors my hair
Ksenia Cruz's Review Aug 21, 2014 01:24 AM




Fell in love with your salon from the first time! Olga was taking care of me for the second time!!!she is amazing like a stylist and like a person!!! Tural was taking care of my mom's hair the other month,she is beyond happy!!!! Thank you!!!
Vince Barela's Review Aug 21, 2014 01:24 AM




Bone Vie where your VIP
Amy Ritterbusch's Review Aug 21, 2014 01:24 AM





I've been getting my haircut by Emel for 5 years. Everytime I walk in with confidence knowing that I will be happy and satisfied with my haircut. He listens to what I want and then he delivers the haircut and style of a true professional. He is extremely well trained, talented, and a smart business man. I love getting my haircut at Bonne Vie.
Dawn Gilmore's Review Aug 21, 2014 01:24 AM





Rachel is a true professional & is so good at what she does. I have gone to her many times and not once have I been disappointed...I wouldn't go to anyone else even if they were FREE.
BCAM's Review Jul 05, 2014 01:34 PM





Beautiful salon, awesome workers, Lindsay is awesome!!
Lindsay's Review Jul 05, 2014 01:34 PM





Best team ever! Hard workers awesome personalities and amazing hair!
Kelli Kaplan 's Review Jul 05, 2014 01:34 PM





The salon is beautiful. Lindsey is the best stylist. She listens to what I want but also makes the best suggestions. Always love my hair when I walk out!
Umit's Review Jul 02, 2014 04:06 PM





I love this salon
Heleny's Review Jul 02, 2014 04:06 PM





Loved the salon and their team , great work Bonne vie salon