BEYOND BIKRAM-HERMOSA BEACH
Beyond Bikram, located in the heart of Venice/Marina Del Rey is a hybrid studio featuring traditional Bikram Yoga, Yin Yoga, and Indoor Cycling classes all with a no risk, all reward philosophy.

Our classes are sustainable and taught by seasoned instructors who focus on YOU! YOUR form, YOUR experience, YOUR safety and that's what sets us apart from the rest.

Our community is an eclectic mix of people, without attitudes that come together to sweat, cycle, and stretch!

Our Hot Yoga Room just might be one of the safest rooms in the greater Los Angeles area! Though the the room maintains an intimidating consistent temperature of 105-110 degrees, it hosts very specific molecular systems to ensure the room operates at optimal performance. Commercial ventilation runs 24 hours per day in conjunction with plasma air purification, UV lights and an integrated Co2 Carbon Dioxide monitor. Each of these applications apply premium sterilization factors.
Reviews |
Our app |
Gallery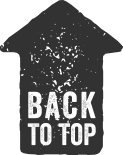 Opening Hours
MONDAY 5AM-1:30PM 4-9:30PM
TUESDAY 5AM-1:30PM 4-9:30PM
WEDNESDAY 5AM-1:30PM 4-9:30PM
THURSDAY 5AM-1:30PM 4-9:30PM
FRIDAY 5AM-1:30PM 4-8PM
SATURDAY 6:30AM-12:30PM 2:30-7PM
SUNDAY 6:30AM-12:30PM 4:30-7PM