BALENSI SPA
Welcome to Balensi Spa Situated in Chula Vista and just steps from miles of stunning Chula Vista Nature wildlife Center, Eastlake, U.S. Olympic Training Center, Coronado, downtown San Diego and Mexico. Giving you the most personalized day spa experience in our Spa Boutique setting. Built in 1910 this old house was remodeled into a beautiful Spa. It features five rooms, a garden patio and French-Mediterranean accents.

Voted for Best Facial by Spa Week in 2007, Balensi not only offers award-winning facials, but also an unbeatable selection of other spa treatments.

One of the most unique aspects of Balensi is its devotion to repairing the damage of aged skin due to sun, stress, and environmental effects. The professionally trained technicians help peel away years of damage caused to your skin to reveal fresher, younger, and clearer skin.

For the best in quality & value, experience how Balensi Spa sets new standards for spa excellence in Southern California.

Our Mission:
Our team at Balensi Spa is dedicated to help you peel away the years, the sun, the worry, and the stress, and simply wants to make your life easier. We are devoted to reverse already existing skin conditions, while preventing future damages to your skin's in order to continue its health.

Most of our procedures can be performed in under an hour, with minimal discomfort and little or no down time. With today's technology, it's easier, faster and safer than ever to look your best through cosmetic skin treatments for rejuvenation.

Wear something beautiful everyday...your skin. Let us turn back the hands of time and restore that healthy glow, smoothness and suppleness. You're beautiful, so let it show! And great skin never goes out of style...
Reviews |
Our app |
Gallery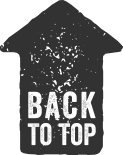 Opening Hours
TUESDAY-FRIDAY: 9 AM TO 8 PM
SATURDAY: 9 AM TO 5 PM