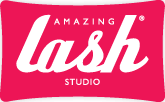 AMAZING LASH STUDIO WACO
Amazing Lash Studio has been dedicated to raising the bar on perfection, long-lasting beauty and professionalism in the eyelash extension industry. We practice best-in-class business ethics while promoting integrity, honesty and dedication with our clients. Our team of specialists are committed to providing exemplary customer service by upholding these values that will strengthen us to become the leader in the beauty industry.
Eyelash extensions offer you a natural-looking lash line that is longer, fuller and darker than your lashes could ever be. These results are compared against the most popular and best-selling mascara on the market.
Once you've discovered how amazing your eyes can look even before you apply your makeup, you'll be a fan of lash extensions. Here are some other things to love about your lash extensions.
What you can expect...
- Individual lash extensions look so natural, you can claim them as your own.
- You can customize the shape and style of your lash line.
- The waterproof bonding agent lasts through showers, baths and beach vacations.
- With a darker, fuller lash line, you can skip makeup.
- When you do wear makeup, your lashes go from gorgeous to spectacular.
- Lash extensions are low-maintenance; you'll never have to deal with glues and eyelash curlers.
Reviews |
Our app |
Gallery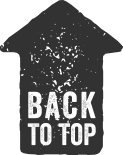 Opening Hours
MON-FRI 9AM-8PM
SAT 9AM-7PM
SUN 10AM-6PM