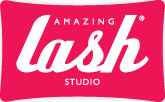 AMAZING LASH STUDIO TRINITY
Our light-weight eyelash extensions are so comfortable and feel so natural, you'll forget you have them, but everyone else is sure to notice your amazing lash line. You will be thrilled with how you look when you leave our studio and even more ecstatic with how you look when you wake up beautifully every morning. Your eyes will look amazing and you'll find your morning routine is shorter than ever before. Once you've discovered how amazing your eyes can look even before you apply makeup, you'll wonder how you made it this long without lash extensions.

You'll love our spa-like salon experience and the professional expertise of our licensed stylists, who will help you customize the length, fullness and shape to match your eye structure, lifestyle and personal style. Our lash artists specialize in designing hybrid volume, 3D volume, 6D volume and Featherweight Volume lashes.
Reviews |
Our app |
Gallery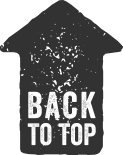 Opening Hours
9AM TO 8PM MONDAY-FRIDAY
9AM TO 6PM SATURDAY
12PM TO 6PM SUNDAY