AMAZING LASH STUDIO SUGAR LAND
Amazing Lash Studio offers four unique lash styles for you to choose from:

Gorgeous - Longer, thicker lashes that spread evenly across your entire lash line to give you the ultimate red-carpet ready look.
Natural - Your natural lashes...only better! Add length and volume to your existing lash line, following the contours of the natural shape of your eyes.
Sexy - Make every wink count with an extra flirtatious flare on the outer corners of your eyes.
Cute - Bigger, brighter looking eyes are all yours when we add length to the center of your lashes, making your eyes appear wider.

Along with your style choice, you also have the option to choose your lash type! Looking to add volume? Our lashes are perfect for those who are in need of a more pronounced, dramatic look.
Reviews |
Our app |
Gallery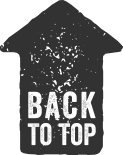 Opening Hours
MONDAY - SATURDAY: 9:00AM - 7:00PM
SUNDAY: 10:00AM - 6:00PM