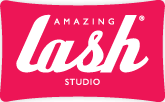 AMAZING LASH STUDIO ROCKWALL
New to eyelash extensions? We understand the unknown can be intimidating. But have no fear -- it's actually a relaxing, enjoyable experience. In fact, since your eyes are closed for the duration of the appointment, many of our guests simply drift off for a nap (how often do you get two hours of peace and quiet?). Please arrive for your appointment 10 minutes early, with a make-up-free face, to fill out some paperwork. Next, your stylist will escort you to a private room, where you'll lay on a comfortable, cushioned massage table, draped under a cozy velour blanket. Your stylist will then conduct a lash evaluation, answer any questions you have, guide you in choosing the perfect lash style, and begin applying your eyelash extensions. When you awaken, you'll find the longer, thicker and more voluminous eyelashes you've been dreaming of.
Reviews |
Our app |
Gallery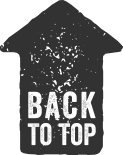 Opening Hours
MONDAY - FRIDAY: 9AM - 9PM.
SATURDAY: 9AM - 9PM.
SUNDAY: 9AM - 7PM.