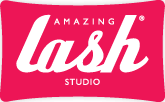 AMAZING LASH STUDIO PERIMETER PLACE
Amazing Lash Studio Perimeter Place provides beautiful, long eyelash extensions in Dunwoody, GA. Our studio is in the Perimeter Place shopping center. We are in the same parking lot as Super Target, near Cold Stone Creamery.
Are you looking for longer lashes? Look fabulous every day with our high-quality eyelash extensions. Throw your messy mascara away and wake up with eyelashes that are ready to go before you are! Visit our studio and discuss with your lash stylist the exact lash look you desire. You can choose your lash length, volume and style to have your lash stylist apply a set tailored just how you like. Relax in your own private lash suite while we take care of the rest. Call now to set an appointment to get your eyelash extensions in Dunwoody. Weekend and evening appointments are available and walk-ins are always welcome.
Ready to give your eyes a luxurious upgrade? These are not your typical set of false lashes! Your stylist will create the perfect look by individually applying each strand one-by-one to your own real eyelashes. Our technique will result in a fuller, natural-looking lash line. With our introductory offer of $79.99 for a full set, you'll be able to achieve longer, fuller lashes at an affordable price! Have a busy schedule? We have flexible scheduling available on evenings and weekends so that you'll be able to easily fit new, gorgeous lash extensions into your beauty routine. Call us today, (770) 538-1820!
Reviews |
Our app |
Gallery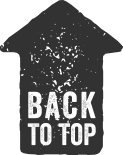 Opening Hours
MONDAY-FRIDAY 9:00 AM-9:00 PM
SATURDAY 9:00 AM-7:00 PM
SUNDAY 9:00 AM-6:00 PM