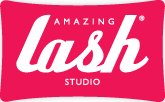 AMAZING LASH STUDIO PEORIA LAKE PLEASANT
Beautiful Eyelash Extensions Now Open In Peoria, AZ Are you ready for your lashes to reach new heights? Amazing Lash Studio has lengthened its eyelash extension services to Peoria, AZ. Now open and located at 24870 Lake Pleasant Pkwy Suite C-102, Peoria, AZ 85383 between BaskinRobbins and Barre3. We have appointments available evenings and weekends, making it convenient to fit amazing lashes into your busy schedule. Amazing Lash Studio Peoria Lake Pleasant is here to simplify your beauty routine and have you feeling and looking your best with our all-natural eyelash extensions.
Get ready for the head-turning, show-stopping lashes you've always dreamed of with Amazing Lash Studio Peoria Lake Pleasant. If you need a full set or an eyelash refill, our lash stylists are here to provide you with a perfect set to meet all your beauty needs. Our mission is to empower the women who walk into our studio to be the sexy, playful, flirty, and bold woman they've always been or wanted to be! Whether you come into our studio weekly or just come in for a special occasion, we want you to leave looking and feeling your best.
Reviews |
Our app |
Gallery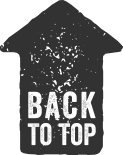 Opening Hours
9AM TO 8PM MONDAY-FRIDAY
9AM TO 7PM SATURDAY
10AM TO 6PM SUNDAY