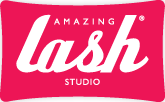 AMAZING LASH STUDIO KING OF PRUSSIA
Are you ready for longer, fuller Lashes without the hassle of mascara or store bought strip lashes? Enhance your Natural Beauty with beautiful Eyelash Extensions from Amazing Lash Studio. You and your Lash Stylist will consult on your desired lash style, as well as your preferred lash length and volume, and then all you have to do is relax in your private lash suite, while your lash stylist takes care of the rest creating your perfect look! Leave our doors with a set of beautiful eyes no one will be able to ignore. Let your soul shine on through.

Ready to give your eyes a luxurious upgrade? Your stylist will create the perfect look by individually applying each strand one-by-one to your own real eyelashes. Our technique will result in a fuller, natural-looking lash line. With our introductory offer of $89.99 for a full set, you'll be able to achieve longer, fuller lashes at an affordable price! Have a busy schedule? We have flexible scheduling available on evenings and weekends so that you'll be able to easily fit new, gorgeous lash extensions into your beauty routine.
Reviews |
Our app |
Gallery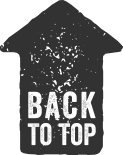 Opening Hours
8AM-8PM MON-FRI
9AM-7PM SAT
10AM-6PM SUN