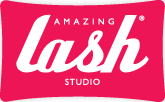 AMAZING LASH STUDIO JACKSONVILLE HARBOUR
Welcome to Amazing Lash Studio Jacksonville Harbour Village that is located at the intersection of Atlantic Boulevard and Sunnyside Avenue in the Harbour Village Shopping Center. There is plenty of parking located in front of the studio, which is located next to Stretch lab and Crunch.

We can't wait to see you!
Reviews |
Our app |
Gallery