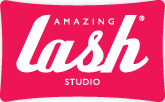 AMAZING LASH STUDIO EDINA
We are Amazing Lash Studio, located in Edina, Minnesota!
We have been open since 2017 and are crazy about lash extensions and services! Single lashes, volume lashes, featherweight lashes and lash lifts!
We love educating everyone on our services and have something for everyone when it comes to a home program!
Join us in our studio to learn more! We can not wait to meet you!
Amazing Lash Studio Edina
Terms & Conditions: A credit card is required to book all appointments. Please call the Edina Studio at #952-388-0900 once you have booked your appointment to provide us with your credit card information. All appointments will be finalize and confirmed at that time. Cancellation policy applies to all appointments. We will have you wash your lashes once you arrive to the Edina Studio prior to seeing your Lash Stylist. Thank YOU!
Reviews |
Our app |
Gallery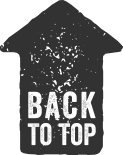 Opening Hours
HOURS OF OPERATION
9AM - 8PM MONDAY-FRIDAY
9AM - 7PM SATURDAY
9AM - 5PM SUNDAY

REFER A FRIEND
GET DIRECTIONS