AMAZING LASH STUDIO CORAL SPRINGS
Amazing Lash Studio Coral Springs - Lakeview provides you with affordable and comfortable eyelash extensions in Coral Springs, Florida, including the surrounding communities of Lake Point, Oakwood, Lakewood Village, The Springs and Eagle Trace. Our studio is located off Coral Ridge Dr. in The Lakeview Shopping Center.

Are you tired of rushing around trying to get ready? Achieve longer, fuller lashes without the hassle of mascara! Our eyelash extensions are expertly applied by our Lash Stylists. You can choose your lash length, style, and volume, to create your perfect set of lash extensions. Call us today to set your appointment.

Ready to give your eyes a luxurious upgrade? These are not your typical set of false lashes! Your stylist will create the perfect look by individually applying each strand one-by-one to your own real eyelashes. Our technique will result in a fuller, natural-looking lash line. With our introductory offer of $79.99 for a full set, you'll be able to achieve longer, fuller lashes at an affordable price! Have a busy schedule? We have flexible scheduling available on evenings and weekends so that you'll be able to easily fit new, gorgeous lash extensions into your beauty routine.
Gift cards |
Reviews |
Our app |
Gallery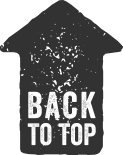 Opening Hours
9AM TO 8PM MONDAY-FRIDAY
9AM TO 7PM SATURDAY
9AM TO 6PM SUNDAY