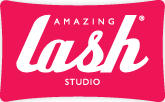 AMAZING LASH STUDIO COPPERFIELD
Is there a woman alive who doesn't want access to all the beauty treatments and pampering products celebrities aunt? From wrinkle reducers to cellulite removers, enviable embellishments often come at a steep price. But now everyone can afford luxurious eyelash extensions, thanks to a maintenance membership from Amazing Lash Studio Coppereld.

Amazing Lash Studio offers four unique lash styles for you to choose from: Gorgeous - Longer, thicker lashes that spread evenly across your entire lash line to give you the ultimate red-carpet ready look. Natural - Your natural lashes… only better! Add length and volume to your existing lash line, following the contours of the natural shape of your eyes. Sexy - Make every wink count with an extra irtatious are on the outer corners of your eyes. Cute - Bigger, brighter looking eyes are all yours when we add length to the center of your lashes, making your eyes appear wider. Along with your style choice, you also have the option to choose your lash type! Looking to add volume? Our volume lashes are perfect for those who are in need of a more pronounced, dramatic look.
Reviews |
Our app |
Gallery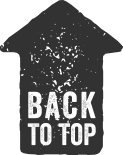 Opening Hours
CLOSED MONDAY & TUESDAY
10AM TO 6PM WEDNESDAY THRU SUNDAY