8 THE EXPERIENCE
8, a destination for experience, is located in the Center of Coral Estate, half an hour outside the heart of Willemstad, just the right amount of distance to escape the city.

Many remember the location as Habitat, a hotspot a couple years ago for the locals and tourist alike. 8, has used the structure of the original restaurant as the basis of their design, but carefully renovated it, keeping the spirit of it's past, taking inspiration from it's extraordinarily beautiful surroundings and adding a little character to bring new life.

It was two exciting years in the making and the results are a rich collaboration of creative talent at best. The business concept of 8 was founding and being run by Kimberly de Freitas, the architectural parts were designed by Henk Bolivar, and the interior has been added by Richard van Ginkel. This team has created a space that is both luxurious and relaxed – an elusive and enticing balance.
Gift cards |
Reviews |
Our app |
Gallery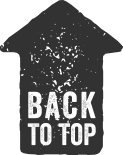 Opening Hours
SUNDAY: 11AM - 4PM
WEDNESDAY: 10AM - 7PM
THURSDAY: 10AM - 7PM
FRIDAY: 9AM - 6PM
SATURDAY: 9AM - 6PM


WE ARE CLOSED MONDAY AND TUESDAY FOR TEAM-BUILDING AND EDUCATION.