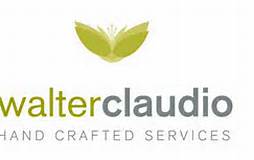 WALTER CLAUDIO SALON AND SPA
Our Services Welcome... Benevenuti! Together with our entire salon spa team, I personally invite you to experience the vast variety of services that we offer. We hope that you will be pleased. It is our aim to provide you with an exceptional experience. It is my belief that we are only as good as our "last service" and it is on that credo that we have built our business. Thank you for the opportunity to serve you. – Walter Claudio
Gift cards |
Reviews |
Our app |
Gallery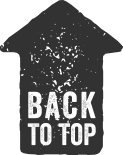 Opening Hours
MONDAY: 9:00 AM - 5:00 PM TUESDAY: 9:00 AM - 5:00 PM WEDNESDAY: 9:00 AM - 6:00 PM THURSDAY - FRI: 8:00 AM - 8:00 PM SAT: 8:00 AM - 5:00 PM
Reviews
Artemis Ozten's Review Oct 14, 2016 01:41 AM





It is my personal treat to go to Walter Claudio Studio. I always get a great cut & color, professional and friendly service, and leave with a smile in my face.
Maya Schoop-rutten's Review Oct 13, 2016 11:18 PM





Love the dry cut seen the progress of your cut is key in my opinion. Many thanks for the great service.
Julie Rye's Review Oct 11, 2016 01:45 AM





Dustin knew exactly what I had in mind and listened to my ideas. He made my hair look amazing and exactly what I wanted.
Dinah Lockhart's Review Oct 06, 2016 12:17 AM





Had a great experience, as always! Front desk staff were kind and immediately offered tea or coffee. Lauren, my colorist, gave me expert advice on color options. Fantastic!
Suzanne Petrie's Review Oct 01, 2016 09:30 AM





Had the best hair care from Jessie and Kenny today, feel 100% refreshed!! They work hard at making everyone look and feel beautiful!!
Diane Kirkpatrick's Review Sep 30, 2016 08:19 AM





Love my short hair and my stylist always adds a little something different. Really happy.
Diane Kirkpatrick's Review Sep 30, 2016 08:19 AM





Love my short hair and my stylist always adds a little something different. Really happy.
Christine Lyon's Review Sep 27, 2016 11:38 PM





Salim is the most fantastic stylist. The best blow dry ever!!
Meredith Wroblewski's Review Sep 26, 2016 11:03 PM





Great haircut. Love the Aveda prducts. Like a spa experience at a salon.
Laura Edgar's Review Sep 24, 2016 11:04 PM





Last minute appointment, and was totally surprised that I was able to find such a great lady to fix my mess. Missed seeing Dustin, but the final result was fabulous - thanks
Anne Heller's Review Sep 18, 2016 01:01 PM





I have had my hair styled by Saleem in the past. Amanda washed and blew out my hair but knew I wanted to have it teased and styled a bit for a wedding. Saleem finished it up and he gave me more volume than a Texas cheerleader. I loved it!! What a great team. He is the best stylist in Santa Barbara.
Phyllis Keimach's Review Sep 13, 2016 03:54 AM





Always great.
Shannon Hamilton's Review Sep 05, 2016 03:06 PM





I am happy with the service but very unhappy that somebody stole my brand new vest from the changing room. I am considering finding a new salon.
Rosaleen Mitchell's Review Aug 31, 2016 09:52 PM





I drive from Lompoc to Santa Barbara to have Salim Mazahereh at Walter Claudio salon cut my hair. I have never had a bad hair day since he has been cutting my hair. If your hair is not becoming to you well you need to be coming to him.
Eleanor York's Review Aug 31, 2016 06:37 PM





On Monday at 9:15AM I had a haircut and semi permanent hair color with Walter Claudio. I did not like my hair color and called the salon at about !:00 Monday to ask Walter how to take this color out. I was told to shampoo my hair by the young woman on the desk. I asked if Walter had a recommendation for a particular shampoo. She said she would ask an if he did she would call me. Otherwise I should just go ahead and shampoo my hair. I have now shampooed it about 20 times. 10 times with Aveda products and 10 times with drugstore Suave shampoo that a friend suggested. The color has lightened a little. I will keep on with this routine until it lightens more. I think a salon that had a strong customer service ethic would be able to respond better than you did.I would have liked a specific product recommendation or an invitation to come back to the salon to have the color removed their with a more professional product. Eleanor York
Carmen Rhodes's Review Aug 30, 2016 10:33 AM





Salim did an amazing job blending my highlights and making my hair look very natural. As a relatively new Mom I'm not getting the highlights done very often and had a lot of my roots showing. My highlights and cut look great!
Debbie Shaw's Review Aug 30, 2016 12:30 AM





I love going to Walter Claudio for all my salon needs. They are simply the best!
Suzanne Petrie's Review Aug 27, 2016 12:19 PM





Had a relaxing time yesterday getting a little touch up in my roots.. Seline & Kennie took excellent care of me, and very happy!!
Phyllis Keimach's Review Aug 16, 2016 04:10 PM





He is an artist and the salon is simple and elegant.
Suzanne Petrie's Review Aug 12, 2016 12:39 PM





Had a wonderful, relaxing experience and a lovely outcome to my color service!!
Laura Edgar's Review Aug 10, 2016 10:51 AM





Perfect as always.....Dustin