VC SALON SPA
@ Vc, we're about more than just the look - it's an outlook; we exist to make people feel beautiful every day.

from the moment you enter our salon you will encounter our commitment to excellence. Our lively atmosphere lends itself to a warm and inviting experience where creative artisans are committed to meeting your needs with an unparalleled level of quality.

Vc is honored to have been named a top 200 salon in the nation, a top 10 salon in New Jersey, and ranked among the top 1% of salons in the country.

As a member of Intercoiffure, Vc joins the ranks of elite salons around the world. Founded in 1933, Intercoiffure America/Canada is the North American beauty industry's most prestigious professional association, with an exclusive membership of more than 300 high-level salon owners, representing more than 2,200 elite salons in the United States and Canada.

Intercoiffure salons have more than just talented artists; Intercoiffure demands high standards of integrity and technical expertise from its members who are innovative designers, responsible for launching new trends and techniques in hair, beauty and fashion as a whole. in addition to their creative work, members also exemplify the best in quality and professional expertise, setting the standard for salons worldwide.

the Vc Editorial Team was named the winner of the Oribe Backstage Challenge in 2011 for their inspirational photo shoot at Cuba Libre in Philadelphia, Pa. in addition, Vc stylists have ranked as finalists in the Great Lengths Challenge and participate as members of the Oribe Editorial Team, PBA and local Chamber of Commerce.
Gift cards |
Reviews |
Our app |
Gallery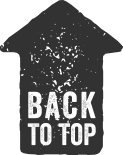 Opening Hours
SUNDAY CLOSED
MONDAY CLOSED
TUESDAY 10 AM - 8 PM
WEDNESDAY 9 AM - 8 PM
THURSDAY 9 AM - 8 PM
FRIDAY 9 AM - 6 PM
SATURDAY 8 AM - 4 PM