THE VAULT SALON & SPA
At The Vault Salon. Spa, our goal is to pamper you from head to toe. We understand that the way you look greatly enhances the way you feel. Our experienced and talented staff members are among the most qualified in the industry. They'll undoubtedly make you look and feel your best with our repertoire of services. Whether you need a full day of rest and relaxation, a completely new hair style, or just a quick lunchtime manicure and pedicure, The Vault is here for you. Owner Michelle Geisel and her staff invite you to indulge in the atmosphere of relaxation and serenity found within The Vault. We are located at 407 Main Street in Historical Downtown Johnstown next to City Hall.

Due to this being a very busy season, we just want to give everyone a heads up to our new policy for booking appointments at VAULT, and our new cancellation guidelines.

Reservations:
To ensure the best selection of salon/spa services, we highly recommend that you make your spa reservations prior to your arrival. A credit card is needed to secure the salon/spa reservation.

Cancellations:
We value your business and appreciate your cooperation with our cancellation guidelines. If you must cancel or change your salon/spa reservation, please notify us at least 24 hours prior to your scheduled appointment time to avoid a potential cancellation charge. Cancellations made with less than a 24 hour notice, will potentially be charged 50% of the service. No shows will be charged in full.

Arrival & Check-In Procedure:
Please arrive at least 15 minutes prior to your spa service. We highly recommend that you allow yourself this time prior to your reservation to enjoy the Relaxation Lounge and to fill out the appropriate paperwork.

Please bear in mind that arriving late will simply limit the time for your treatment, lessening its effectiveness and your pleasure. Your treatment will end at the scheduled time, so that the next guest will not be delayed. The full value of your treatment will be charged.

Spa Etiquette:
For the optimal spa experience for all our guests, we respectfully ask that you leave cell phones turned off while in the spa. The Relaxation Lounge is a "Spa Tone Only" zone; please be considerate of other guests who are napping or relaxing before or after treatments.

Restrictions:
Guests of the Vault Salon.Spa receiving massage therapy must be at least 16 years of age. Guests that are 16 years of age must have a parent or guardian fill a consent form before the service begins.
Gift cards |
Reviews |
Our app |
Gallery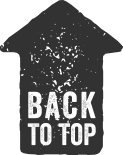 Opening Hours
TUESDAY - THURSDAY - 10:00 AM - 8:00 PM
FRIDAY - 9:00 AM - 6:00 PM
SATURDAY - 9:00 AM - 4:00 PM