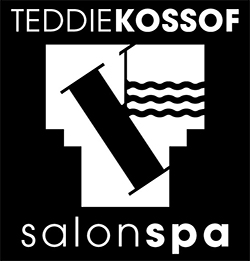 TEDDIE KOSSOF SALON SPA
Teddie Kossof has achieved something that few people do. He commands enough respect and influence within his industry to go by a single name: Just call him Teddie. Since 1975, Teddie has been a distinguished premiere salon owner, creative stylist and trend-setting consultant to salons nationwide. He remains an active hairstylist, keeping a full and exclusive client roster. "A BEAUTY EMPORIUM" Teddie's creation, the Teddie Kossof Salon, Spa & Wellness Center, is the nation's largest beauty emporium of its kind under one roof. There are 40 stylists, 9 nail technicians, 9 colorists, 4 estheticians, 3 masseuses, 2 makeup artists......And that's just in the salon. Add to that the spa and the wellness center, with services ranging from cosmetic dentistry to cosmetic surgery, and you begin to grasp the magnitude of Teddie's creation. You can eat lunch, buy an outfit, have it tailored, and be ready for the ball by 5, looking and feeling better than new. Teddie's serves over 2,000 clients weekly in a beautiful, three-story complex. The atmosphere is vibrant and inviting. The helpful staff usher clients from the front desk to their various destinations with ease and professionalism. The brisk pace of activity ensures that no one waits long for an appointment. Even so, one of the great pleasures of a visit to Teddies is people watching. There are as many men and women enjoying the varied services as there are notions of beauty and wellness. Although women are the majority of his clientele, these days nearly 1 in 4 customers are male. "More men are discovering that this experience is for them," reveals Teddie. Teddie's dedication to his customers has kept his business growing. Twice in the last two years he's been honored as one of the "top 20" salon owners in the U.S. by Salon Today Magazine, which described him as a "role model salon leader." THE MEANING OF SUCCESS Business success has allowed Teddie to give generously back to the community, and for Teddie, that is one of its chief rewards. Some of his favorite charities are: Children's Memorial Hospital, the Juvenile Diabetes Association, the Children's Place, Krohn's Disease Foundation, Muscular Dystrophy Association, Northbrook/Glenview Youth Services, and Y-Me breast cancer awareness organization. Teddie continually strives for excellence. "Our commitment to the beauty and health needs of our clients, to the community, and to the beauty industry, will never stop," Teddie said.
Gift cards |
Reviews |
Our app |
Gallery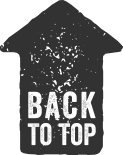 Opening Hours
HOURS: MONDAY - THURSDAY 8AM–8PM FRIDAY 8AM–7PM SATURDAY 8AM-5PM SUNDAY 9AM–4PM
Reviews
Peggy Fisher's Review Dec 01, 2015 01:27 PM





Cass is a treasure and excellent in every aspect. Excellent stylist, cooperative, very pleasant demeanor, punctual and accommodating. Full service salon, no need to go anywhere else except for surgery. Pleasant surroundings, up to date. Lindsey, the colorist, is talented, pleasant and accommodating. PLEASE get chairs for the staff in the retail, checkout room. Countless clients have mentioned this. It looks like you couldn't afford to finish the room and also looks mighty uncomfortable.
Norma Swidler's Review Nov 22, 2015 10:04 AM





I have been coming to the salon for 30 years, and have enjoyed many of the services offered. I have always left the salon feeling wonderful.
Bonnie Shutan's Review Nov 22, 2015 09:26 AM





great
Bonnie Anthony's Review Nov 20, 2015 09:46 PM





thank you
Patricia Garza's Review Nov 20, 2015 09:32 PM




Live Teddy Kossof. Me and my two adult daughters have been coming here since they were in high school. We really like Diana as our hair stylist. She always delivers for us. And she's a pleasure to work with. So is our colorist, Collen. And, all the front desk staff and shampoo station folks are really nice also. I recommend Teddy Kossof to anyone looking for a good salon experience. Sincerely, Patricia
Elizabeth Carlson's Review Nov 20, 2015 08:09 PM





Amy Ciolek's Review Nov 20, 2015 12:30 AM




Kate Marciano's Review Nov 19, 2015 10:32 PM





Michele Smith's Review Nov 19, 2015 07:57 PM





Love going to Teddie's. Great people, courteous, professional, and oh, the manicures with VANDA. She does a great job. Such a great gal!
Sheila Small's Review Nov 19, 2015 07:00 PM




Joe Ervin's Review Nov 19, 2015 09:08 AM





Great
Kathy Miller's Review Nov 18, 2015 10:58 PM




My color and cut looks remarkable! I attended a Foundation meeting tonight and I had so many accolades from the trustees of the organization. Thank you very much to Agustine and to Tom! My color is rich and renewed and my cut is sensational! Better than that the attention that I received today made me feel like a million dollars. Thanks so much!
Sheila Small's Review Nov 18, 2015 10:58 PM




Lucia did a great job; very happy with my cut and blow dry!
Linda Bates's Review Nov 18, 2015 09:37 PM





I have my hair blown dry by Anna. Anna does a great job and is a very pleasant person. Linda Bates
Diane Smolensky's Review Nov 18, 2015 08:25 PM





Always amazing service! Love my color!
Laura Otto's Review Nov 18, 2015 07:39 PM





John is wonderful:)
Lynn Miller's Review Nov 18, 2015 08:33 AM




Cassandra
Sharon Minarik's Review Nov 17, 2015 09:47 PM




Lovely looking and feeling feet!!! Thanks, Romee
Fern Roseman's Review Nov 17, 2015 09:13 PM




Great. Everyone is so nice. It is a pleasure to come to the salon
Sheri Cole's Review Nov 17, 2015 08:58 PM




Angelina is amazing. She's a talented diagnostician for facials and a delightful person.
Monica Morales's Review Nov 17, 2015 07:48 PM





Kathy Boyer's Review Nov 16, 2015 07:17 PM




I was in for a haircut and blow-dry. Kristen did a great job. She trimmed it just a bit which was what I wanted. The salon was quiet and relaxing.
ak32's Review Oct 08, 2015 10:23 AM





Great Service, every time!