TAIRE HAIR SALON
Our mission at Taire Hair Salon, Inc. is to provide high-quality beauty services and products that enhance our clients' appearance and well-being. We are committed to a superior level of customer service and continually educate ourselves to be the best in our craft. Taire Hair Salon, Inc. was founded by the brother-in-law and sister-in-law team of Brett Sauder and Suzanne Sauder and opened in March 2010 to provide innovative, cutting-edge, and quality hair design and beauty services. Taire Hair Salon, Inc. strives to provide our clients with the best possible range of beauty services and products in a fresh and comfortable setting. We provide quality hair and skin care services, along with offering the top professional hair care and beauty product lines. We pride ourselves on the level of detail and attention we offer to our clients, and the high level of satisfaction delivered with each service. We foster an environment of creativity and advanced education that allows our talent and passion to naturally shine through in the styles we design.
Gift cards |
Reviews |
Our app |
Gallery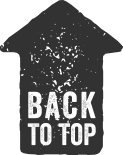 Opening Hours
MONDAY CLOSED TUESDAY 10:00AM - 8:00PM WEDNESDAY 10:00AM - 8:00PM THURSDAY 10:00AM - 8:00PM FRIDAY 10:00AM - 8:00PM SATURDAY 8:00AM - 4:00PM SUNDAY CLOSED
Reviews
Mary Kate Huff's Review Jun 21, 2015 03:02 PM





I am so pleased with Taire! Such an amazing and accommodating group of professionals. The atmosphere is modern yet classic. Love it and would highly recommend to everyone.
Stephanie 's Review Jun 07, 2015 08:27 AM





I am very satisfied when I come see Guy He is a great hair stylist I definitely recommend him! I always get Great comments about my hair!
Jackie's Review May 28, 2015 06:49 PM





Dana always does a fantastic job on my color! I always leave 100% satisfied! I would never see another colorist :)
Jack's Review May 28, 2015 11:08 AM





Erin is extremely accommodating to my wants and needs as a client. She is mindful of the little details when cutting and always striving to make my cuts look better. When further instruction or demonstration from Brett is necessary, she is attentive and seeks to successfully incorporate this into the cut. Brett is knowledgeable and patient in his critique and instruction during my cuts. Both Erin and Brett do a wonderful job of catering to me as a client. I have been very satisfied with my experiences at Taire thus far.
Amyschu's Review May 28, 2015 11:01 AM





I've been with hair stylist/owner Brett and colorist/owner Sue for over 10 years now. Always love, love, love what they do. Always up to date on all the new cuts/colors of the season. Also love their new Salon, it's "the place" to be! Oh, almost forgot...best part is the shampoo and head massage!
Helen's Review May 28, 2015 10:33 AM





I come into Taire salon every 4 weeks and always receive amazing service. Suzanne and Brett are great at what they do and I always leave satisfied. The atmosphere is bubbly and friendly and always satisfying
Heather's Review May 27, 2015 08:32 PM





I see Lauren for cuts and Niqui for color. They're both amazing. I constantly get compliments on my hair. I love Taire!
Speaks's Review May 26, 2015 12:45 PM





I absolutely love Taire! Amazing stylists, so knowledgable of color and cuts and the staff is so friendly and accommodating. I have been a client since they opened. I have had long hair, short hair and extensions and loved everything. Their makeup line picture perfect for all of my special occasions. I feel confident referring friends because I know they will be pleased!
Peg's Review May 26, 2015 12:37 PM





Taire is an amazing salon. From the moment you walk through the door you are made to feel welcome and pampered. Sue is a master colorist and will make suggestions that improve your hair color. Brett is the best stylist I have ever been to. The entire staff is great. Love this salon!
Becky's Review May 15, 2015 06:01 PM





I love my new cut and color! Always live seeing Brett and Gary, they're the best!!
Alex's Review May 13, 2015 11:06 AM





Brett and Suzanne, Taire's owners, have been my stylist and colorist, respectively, for almost 20 years. I am constantly being asked "who does your hair?" They are truly the best. They stay current with trends and provide a vibrant, welcoming atmosphere. I always look forward to my hair appointments, as the folks at Taire make you feel like you are being pampered at a 5 star spa--from being greeted with yummy horderves and a beverage of choice to their standard incredible scalp message. I highly recommend Taire with enthusiasm and without reservation.
TRM17's Review Apr 01, 2015 11:20 PM





The stylist and colorist there do an amazing job! I have gone to the salon for years and my hair looks awesome every time!
Danielle's Review Mar 23, 2015 09:03 PM





I love Taire. Every one at the salon is very friendly and welcoming. I see Gary for coloring/highlights and I always receive countless compliments on my hair when I get it done there. I've been going for about a year and I just saw him for the fourth time. Love the place and love Gary! (Everyone else is probably just as great!)
Bbear's Review Feb 03, 2015 08:52 AM





Taire is absolutely amazing. My mom, dad, and I have been seeing Brett and Suzanne for so long and we trust no one else. Everyone in the salon is so sweet, charming, and understanding. I would recommend Taire to anyone who wants an amazing hair cut and color for an affordable price! Definitely 5 stars!
Kathryn 's Review Feb 03, 2015 08:52 AM





I came to Taire Salon after a disastrous college "box dye" job my roommates and I thought would be amazing. Wrong. Niqui did an amazing job correcting my hair and I've never left! I love coming in and seeing the staff, relaxing, having my hair cut or colored and always leaving looking fabulous! Thank you for being an amazing salon!
Babyduf 's Review Apr 10, 2014 02:51 PM





Taire is the best salon in Montgomery county. I have even a client for over two years and am so happy I found this great place. The staff is wonderful and I always feel at home. I highly recommend Taire!