SQUARE ONE SALON - DAYTON BROWN STREET
Gift cards |
Reviews |
Our app |
Gallery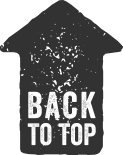 Opening Hours
TUE-THURS - 9AM-8PM FRIDAY - 9AM-6PM SATURDAY - 9AM-4PM
Reviews
Viktoria Peck's Review Jun 06, 2017 11:34 AM





She did an excellent job in my color and made it blend very well!!
Charlie Diamond's Review May 19, 2017 09:19 PM





Enjoyed my experience with Chelsea Teat. Excellent cut and color experience. Highly recommended!
Emily Vance's Review May 01, 2017 12:13 PM





Emily did an awesome job as always! My appointment location was changed 3 different times within 20 minutes of my appontment starting. I appreciated all the updates but it was inconvenient to drive between the third street location and the brown street location multiple times. When I was notified to arrive at the 3rd street location instead of the brown street location I headed straight there. When I got to 3rd, I received a call to go back to brown. When I got to brown I was told to go back to 3rd. I understand true power outage was an unusual occusrcancd but I thought I would have been accommodated for all my troubles.
Brittney Howard's Review Apr 29, 2017 05:30 PM





Loved Kayla! Will be back to her from now on!
Samantha House's Review Apr 26, 2017 09:28 PM





I had an eyebrow wax. It was quick and looked great! A very nice and pretty salon.
Brenda Wade's Review Apr 24, 2017 06:27 PM





To whom this may concern: I was very impressed with the professionalism of your Host as i entered your salon! I met my stylist, Emily who was smiling and very welcoming! She listned to what I preferred and really took her time as she did my hair for the first time! I have been looking for a new stylist for about a year or longer. My stylist moved to Columbus, and I have not found the right "fit" for me. I will return to Emily in 2 weeks and hope that my experience is great again. I also love the Salon's decor, it's spot on! Thank you, Brenda Wade-Feuer
Irene Harvey's Review Apr 24, 2017 10:34 AM





Katy's Hair Looks Fabulous!!! Katy delirious Happy with the Hair Color and Hair Style!!! Libby Your a Talented and Skilled!!! Thank You for Making My Daughter Katy Feel and Look Fabulous!!! Your AMAZING Libby!!!
Molly Gearin's Review Apr 20, 2017 02:32 PM





I loved how friendly the staff was and how welcomed I was once immediately walking through the door! I was nervous for my haircut because I had never been there before and didn't know what to expect, but I was quickly released of my anxiety. The scalp massage and quick arm massage at the beginning helped a lot, along with the free facial which I loved! Emily was super nice and personable and did exactly what I asked. It wasn't the exact cut I was looking for, but I blame myself for not explaining what I wanted better. Overall, I loved my visit and will definitely be returning!
Katie Chrisman's Review Apr 20, 2017 12:40 PM





Very friendly staff and a cool environment to be in
Erin Snowden's Review Apr 14, 2017 09:12 PM





If you want your color changed up, Libby is your gal!
Nancy Mcsherry's Review Apr 14, 2017 06:35 PM





I broke my foot in October and have not had my hair styled since. However, when I walked into the studio, Taylor remembered me and gave me a warm smile. She remembered the style I wanted and listened to me. Love my new style and it was special to be remembered after only one visit!
Paige Goings's Review Apr 14, 2017 10:44 AM





I went in for a consultation with Chelsea. She did a great job understanding what I wanted, asked me questions about my hair history and then gave me ideas with what she could do. We talked about the process to get where I want my hair to be, etc. I'm happy to say we booked an appointment and I'm looking forward to my new hair color! She did a great job and the entire salon was clean and very inviting. I was greeted the moment I walked in, escorted to where I needed to be and then given the proper good-bye. Everyone was all smiles. I look forward to recommending my family and friends here.
Angela Ruffolo's Review Apr 13, 2017 11:23 PM





January gave a great pedicure! It was very relaxing and my toes look very nice!! Salon has a good vibe! Everyone was very friendly!
Ebony Davenport's Review Apr 13, 2017 09:38 PM





I've never had a bad experience and don't anticipate that I ever will. I'm always greeted with a smile and by name. The environment is welcoming and relaxing. The staff is friendly and beyond great at what they do. I primarily get waxing and nail services, and both Kayla and January are gems! So sweet, engaging, and provide high quality work.
Sarah Fox's Review Apr 13, 2017 08:07 AM

Elisabeth cut my hair yesterday. I brought a photo of the cut. She cut off much more than I asked, but I'm fine with that. The issue is that after she extensively blew it out and under brushed, an hour after I left, it's flipping out everywhere on the ends. I have messed with it at home and I cannot get it to lay correctly (and I have good hair). She just cut it bluntly across the bottom and did no blending. It looks horrible. I would like to get an appointment with a master to try and fix it. I am going out of town in a few days for a reunion with friends I haven't seen in years.
Heather Collins's Review Apr 11, 2017 09:26 PM





First time here. Very professional and relaxing experience. Will return. Great cut, color and hair care advice.
Dawn Day's Review Apr 07, 2017 11:05 PM





I am particular about my brows and I have loved my results each time I've been to Square One Brown St. Kayla is such a sweet young lady and extremely talented. She does amazing work!
Lisa Garwood's Review Apr 07, 2017 10:50 AM





Libby is a fantastic hair designer. Everyone there is super friendly. Lisa Garwood
Eva Makstutis's Review Apr 06, 2017 09:37 PM





Kayla is a perfectionist as manicurist. Her attention to detail is greatly appreciated. Eva Makstutis
Jen Mayeux's Review Mar 31, 2017 08:03 AM





I highly recommend Square One Salon. They are extremely professional and courteous. Libby does an amazing job on my hair every time. Overall, a wonderful experience.
Jennifer Brumby's Review Mar 30, 2017 09:10 PM





I had a wonderful experience as always! Thanks so much!!
Nikki St. Clair's Review Mar 30, 2017 08:37 AM





I had Emily and she was so nice and easy to talk to! Very relaxing experience in an upscale looking salon, also she didn't try to push any product which I loved!
Katie Harrison's Review Mar 29, 2017 11:54 PM





Love the mini facial while getting your hair washed! Staff is always friendly and love the stylist!!
Brianna Grubb's Review Mar 28, 2017 09:30 PM





Chelsea is the best!
Janelle Huysman's Review Mar 27, 2017 08:05 AM





Square One Brown Street provides excellent customer service and has an attitude of caring and compassion! I would recommend Square One Brown Street for all their services!
Joddie Lowe's Review Mar 26, 2017 12:07 AM





I ALWAYS GET COMPLIMENTS ON MY HAIR!! THANK YOU LIBBY!!
Shirelle Strickland's Review Mar 24, 2017 10:10 PM





I loved everything about this place. And KAYLA was so amazing with. Most definitely will be comimg back again.
Hannah Lutz's Review Mar 23, 2017 09:17 PM





I loved my experience. Emily Bonk did a fantastic job with my hair!
Karla Hollencamp's Review Mar 23, 2017 09:11 PM





This young lady is very good at what she does and makes it a fantastic relaxing experience
Christa Smith's Review Mar 20, 2017 03:11 PM





Awesome! As usual!
Erin Snowden's Review Mar 18, 2017 09:28 PM





Briana is a wonderful stylist! She took time to talk about what I wanted and gave he best experience. She is one of the best stylists I've ever been to!
Randi Levinson's Review Mar 18, 2017 10:25 AM





I have been to Brianna twice and I am now a loyal client. Both times my hair has looked gorgeous!
Tiffany Oliver's Review Mar 18, 2017 05:32 AM





Gail Soliani's Review Feb 27, 2017 04:01 PM





My color and cut turned out better than expected! I have been getting so many comments about how nice my hair looks!
Joddie Lowe's Review Feb 26, 2017 01:50 AM





Libby always gives me a great cut and great color! Katie always makes me feel welcomed and like I'm special!! Thank you all for a great day!!
Ashley Hickman's Review Feb 22, 2017 10:01 PM





I love square one salon & spa. I'd never go anywhere else for my hair needs. They make you feel so relaxed and beautiful. You can't put a price on confidence!!!
Kassandra Adams's Review Feb 16, 2017 09:16 PM





I can't say enough great things about the salon and my stylist, Libby. She always does an amazing job and I always leave feeling refreshed.
Dawn Day's Review Feb 16, 2017 10:08 AM





I had a very pleasant visit with Kayla and she did a fabulous job on my waxing and I have already booked my next appointment with her. I couldn't be more pleased with my visit. Make it a great day! ~DD
Alyssa Hughlett's Review Feb 15, 2017 09:19 PM





I am just an out of town visitor, but let me tell you, the service here is impeccable, professional, and they made me feel very comfortable. You can't beat the complimentary facials and scalp massage with you hair cut! Highly recommend!
Jamie Mcglothin's Review Feb 11, 2017 01:50 PM





Libby was wonderful! Very talented! I was so scared of going to a. Re salon let alone a new stylist. I haven't had my hair touched in over two years, since moving from Cincinnati to Dayton. She made my hair look like a million bucks! And the rest of staff were so wonderful! I'm never going to another salon!
Jacob Moore's Review Feb 10, 2017 01:09 PM





I have been going to the brown street location due to the recent relocation of my previous stylist. Libby was recommended so I took a chance and am thankful that I did. She is professional, talented, thorough, and her work is phenomenal. I look forward to every appointment. Kind Regards Jacob Moore
Theresa Brytus's Review Feb 10, 2017 09:02 AM





Really liked the message on my face as well as the scent with it, was disappointed in that I had minimum massage on my neck and shoulders. I liked the message on my hands but disappointed in not having the paraffin treatment. ( I learned that when I asked about it before treatment started). The pedi did not use foot scrubbing, did not message my legs which I am used to with a pedi, but the hot stone treatment was unique to this pedi. I prefer more message. The water could have been warmer. The people who I had contact with throughout were friendly and courteous, especially the young girl who treated me. I do believe she has lots of potential to be even more successful in her position.
Crystal Cole's Review Feb 09, 2017 09:11 PM





I always have the most amazing experience at this salon, Hayley, has been with me through a pretty awesome hair journey. I walk out of the salon feeling like a million bucks every time. I will miss her so much!
Melissa H Titus's Review Feb 05, 2017 08:06 AM





I saw Emily at the Brown Street location and my entire experience couldn't have been more perfect. Amazing hospitality, great color application, layers and styling touches to top it off. I highly recommend, and will undoubtedly return.
Dana Schroeder's Review Feb 02, 2017 09:24 PM





Amazing. Such friendly and caring staff. Austin and Taylor are my favorites.
Danielle E Brown's Review Jan 30, 2017 01:44 PM





I visited Libby for my haircut and I wanted a pretty drastic change. She cut off about 8 inches and I absolutely love it! It is light and airy and she did an amazing job!
Monica Jones's Review Jan 30, 2017 09:48 AM





Always get greeted with a smile and the service is always great. Love Love this place
Laura Estania's Review Jan 29, 2017 04:14 PM





She did a great job on my hair. Probably the best I've felt about a haircut leaving a salon in a long time. Thank you!
Joy Waibel's Review Jan 29, 2017 09:06 AM





Best wax treatment! Kayla was very professional and friendly. Great job!
kristina Mckown's Review Jan 28, 2017 09:26 PM





The Brown Street location is a beautiful one. They have just opened up the space and it feels new and fresh. I've received great service from everyone at the location. So far I've scheduled appointments with two of the Stylists at this location and both ladies have been professional, great listeners, and have interpreted my wants and needs to give me the hair I desire before I leave them. Awesome place, great products and wonderful staff!
Amy Thorson's Review Jan 28, 2017 01:31 PM





Clara Harnly's Review Jan 28, 2017 11:24 AM





I appreciate the quality work, professional and gracious care given to me. I will return to Brown Street Square One.
Allison Weeks's Review Jan 28, 2017 08:07 AM





This is my second time getting my haircut and styled with Libby. She does an awesome job!
Irene Harvey's Review Jan 27, 2017 10:02 AM





"LOVE MY HAIR" Libby "Licensed To Make You Fabulous" Libby Does Beautiful Work, Very Talented! Welcoming Friendly Staff Always Feeling Better When I Leave Thank You
Joddie Lowe's Review Jan 22, 2017 01:55 AM





This Salon is now my favorite!!! LIBBY is my Girl! And always makes me feel like a Queen before I leave! She knows how to color, cut and style my hair in an up to date fashion. ALSO, I'm totally relaxed and Zen when I leave the salon. Even Katie who greets me when I get there makes me feel great and she knows me exactly by name!!
Karen Kuhl's Review Jan 19, 2017 10:17 PM





Taylor, at the Brown Street Salon, just gave me another great haircut. Finally someone who knows how to cut my thick and wavy hair and even better the cut holds up over time, even when it's growing out, it looks great. I'm very pleased!!
Christina Klimo's Review Jan 18, 2017 06:38 AM





I have been foil highlighting my hair for many many years and came into Square One Salon to work with Chelsea. I felt like my hair color was very unbalanced. Chelsea did an amazing job giving me the look I was hoping for!
Jen Lumpkin's Review Jan 11, 2017 08:59 AM





Whenever I have an appointment at Square One, it's just the best part of my day. Everyone is friendly and well versed in making you feel welcome. The place always smells good, it's in a cozy little spot with a view, and they have good coffee. If I were a woman of greater means, my skin care routine would exclusively consist of the mini-facial they give you while they wash your hair. I always leave feeling confident and can't wait for my next appointment. I'm sure all the stylists are terrific, but Libby is my fave. Great cut, great color, awesome lady.
Michael Graves's Review Jan 03, 2017 09:21 PM





I'm in town visiting my children for the week and decided to get my hair cut. The salon had great reviews and they did not steer me wrong. The atmosphere was clean and inviting. The staff was friendly and welcoming. Hayley definitely gave me the best experience I have ever had to date in a salon. She gave me exactly what I was looking for and explained how to style my hair. The entire experience made me feel relaxed, pampered, and in very capable hands. I'm going to be moving up here this year and I will be coming back to see Hayley next time I'm in town and hopefully a lot more.
Erin Snowden's Review Dec 31, 2016 09:18 PM





Kayla is a master at gel mani! She takes good care of my nails and she is super sweet and professional!
Deanna Mullins's Review Dec 28, 2016 09:59 PM





I certainly appreciate Bri's expertise for my foil highlighting and I also feel very welcome while visiting the salon. Thank you all very much!
Brighid White's Review Dec 24, 2016 03:28 PM





The staff is always friendly and welcoming. My hair turned out amazing, it is the first time it has ever looked this good. My gel nails look beautiful and have lasted a while. Love this place!
Joan Gudorf's Review Dec 23, 2016 12:08 AM





My Square One stylist is wonderful and talented and really listens to me regarding my hair and the style I want. The only problem is that she is so good that she is getting promoted out of my price range.
Monica Jones's Review Dec 22, 2016 02:36 PM





Very friendly comfortable atmosphere. Always pleased with the services
Erin Snowden's Review Dec 22, 2016 06:19 AM





I came in with very brassy unnatural looking color Hayley really took her time and we discussed what needed to happen and how to get there. AND SHE DELIVERED!! My hair hasn't looked or felt this good in such a long time. I tested up ant finally loving my hair again!! Thank you Hayley! And Austin up front is awesome too!! Love him!
Karen Green's Review Dec 15, 2016 08:47 PM





Excellent customer service and a relaxing experience
Danielle King's Review Dec 14, 2016 11:10 PM





Wonderful experience I had. Brianna eas awesome! Great custmoer service she provided! Love the scalp and especially facial massage! Love my new do! I found my new salon and stylist! Thanks Square One!
Erin Snowden's Review Dec 11, 2016 08:28 AM





Kayla is amazing! Book with her!!
Shari Kendig-Combs's Review Dec 07, 2016 06:43 AM





I just wanted to say how nice Austin was. He was very patient,kind and wanted to make sure everything was just right. Square One is most definitely one of the top salons around.
Anne Connelly's Review Dec 07, 2016 05:43 AM





Libbie Mehaffie is the best! I am 53 and I've never loved my hair until I started going to her! The color she's recommended has always been an improvement. I can tell her I have no idea what I want and just surprise me and I am ALWAYS happy. I always leave feeling beautiful. She is the best stylist I've ever had the privilege of having. She is so nice and interesting to talk with. Thank you for hiring her. I love the salon on Brown Street.
Brent Johnson's Review Dec 04, 2016 09:17 PM





Great men's cut from Libby. Thank you!
Allison Craig's Review Dec 02, 2016 08:42 AM





I've been going to the Brown Street Square One since they opened and have never been disappointed. The salon is beautiful, and everyone is very friendly and helpful. They don't cut corners and it shows in the experience I have as a customer. Taylor, the stylist I have been going to, is always willing to talk through potential style ideas. When I'm not sure what I'm looking for, she always has a helpful suggestion based on what she knows works well with my hair type. I always look forward to my next appointment with Square One!
KenEsha Booze's Review Nov 23, 2016 09:50 PM





Great service and everyone is so friendly!!
Mary Rospert's Review Nov 18, 2016 09:18 AM





I felt like Taylor heard me and my wants for my hair color and style. She gave me exactly what I asked for. 5 stars!
Viktoria Peck's Review Nov 17, 2016 09:47 PM





Taylor does an exceptional job!!
Edie Ryan's Review Nov 03, 2016 08:11 AM





Service was outstanding. Brie did a fantastic job cutting and styling my hair!
Mary Walker's Review Nov 02, 2016 09:37 PM





Haley is very professional and loves her job. She was very cordial and inviting when I came in to get my hair done. She is very knowledgeable and skillful and she is always getting additional trainings to be the best hair professional that she can be. I also like how she uses the massage techniques she uses in shampooing my hair and scalp. I felt totally relaxed getting my hair done. I do plan to go back to Haley located on Brown Street. next week. Since Elise is on maternity leave, I am very appreciative that these two hair technicians can work cooperatively together to take care their clients, especially me. Thanks for the opportunity to share my review results. I will refer my friends.
Kristi's Review Oct 23, 2016 11:52 AM





Best cut and color I have experienced! Taylor did a phenomenal job and the experience was amazing!
Keshia's Review Oct 23, 2016 10:56 AM





Kayla was excellent and personable. I will definitely be scheduling another appointment soon.
Anon's Review Oct 21, 2016 08:15 AM





Chelsea rocks. My hair looks gorgeous with it's new bronde highlights!
Anon's Review Oct 18, 2016 02:15 PM





My experience was wonderful! Great color and trim by Chelsea, excellent eyebrow treatment from Kayla. Thanks, ladies!
Anon's Review Oct 17, 2016 04:09 PM





Job well done!
Kathy(groom Mom)'s Review Oct 17, 2016 01:06 PM





Great hairdo for my son's wedding! Lots of compliments!! Thanks Hayley!!!
Nathan's Review Oct 14, 2016 11:03 AM





Everything was great! I was greated promptly upon my arrival, offered complimentary coffee or tea, and saw my stylist right away. Libby was very attentive to finding what styles I liked during our consultation and the finished product looked awesome! I'm very pleased with my haircut and I highly recommend Square One! Great experience overall!
Rosemary's Review Oct 11, 2016 09:29 PM





Very satisfied customer! Brianna always does a great job. Everyone there is friendly.
Nate's Review Oct 10, 2016 03:32 PM





Fantastic hospitality!
Anon's Review Oct 03, 2016 01:43 PM





Libby is great! She does fantastic work and is fast! So glad I got a recommendation to go to her when I moved here!
Wanda's Review Oct 02, 2016 09:58 PM





Loved it. Very satisfied with the results. Everyone very professional and welcoming. Definitely coming back. Thank you.
Christy's Review Oct 01, 2016 06:08 PM





Excellent. The employees are always friendly and make you feel at home.
Viktoria's Review Sep 30, 2016 06:11 PM





My Stylist, Taylor, did an exceptional job! I color my hair platinum which is hard to get past the brassy stages and using a toner can be challenging as well. She stayed close by keeping close watch and knew exactly when to rinse. She also did a deep conditioner, a mini facial and styled my hair. Her personality is wonderful and we talked as if we knew each other all of our lives. The prices were very reasonable, the atmosphere was very upscale and my hair feels wonderful!! I will be back and recommend to all I come in contact with. Thank you Taylor, you're the best!!
Ruth's Review Sep 26, 2016 01:36 PM





Everyone was so friendly! Stylist gave me one of my best cuts ever!
Fiona's Review Sep 24, 2016 02:57 PM





Always a great experience there. From when you're greeted to when you walk out feeling fabulous, 10/10 would recommend.
Ruth's Review Sep 22, 2016 07:32 PM





My stylist LPmade me feel at ease , was very knowledgeable about the products, and I was delighted with the cut & style.
Taylor's Review Sep 22, 2016 06:45 PM





Great experience!
Anon's Review Sep 20, 2016 09:41 PM





The experience is worth every penny!
Anon's Review Sep 17, 2016 06:25 PM





I always feel welcomed at all Square One locations. My stylist (Chelsea Teat) always gets my hair exactly the way I want it. I highly recommend Square One, especially the Brown Street location.
Anon's Review Sep 17, 2016 01:32 PM




I had excellent service. The color I had was so close to my original it was uncanny. I spent much more than I'm used to paying but it was a nice experience. I would suggest the salon to anyone.
Anon's Review Sep 17, 2016 09:11 AM





Beautiful Space. Fabulous Stylists & Support Staff.
Shana's Review Sep 12, 2016 10:06 PM





I absolutely loved my experience. This was my first time at this location and I fell in love! I felt so cozy and relaxed. The stylists were amazing and the complimentary head massage and facial were wonderful!
Gracelynn's Review Sep 11, 2016 03:11 PM





Libby did a fabulous job with my daughter. Cut looks fabulous, she was extremely gentle and patient with her squirming. So pleased :)
Steven's Review Sep 11, 2016 09:47 AM





Excelent staff, thank you
Anon's Review Sep 08, 2016 08:23 PM





I loved Kayla's service! She was so sweet
Anon's Review Sep 08, 2016 09:36 AM





Always very satisfied. Have my monthly appointment. Brianna does a great job. Very happy!
Anon's Review Sep 05, 2016 06:07 PM





Taylor is really great and is is always willing to provide her opinion and expertise!
Diane's Review Sep 01, 2016 05:02 PM





Hayley took a lot of time with my hair and did an excellent job.
Carol's Review Aug 26, 2016 10:30 PM





Kayla was absolute the best I really enjoyed my pedicure.Kayla was very professional and took excellent care I was comfortable.Probably the best pedi I have had in a long time.I Diffently will be going back for all future services with her.
Deanna's Review Aug 26, 2016 06:13 PM





I like the Brown Street location as the parking is a little more convenient than Third St location. I also appreciate that Brown St is bit more laid back and I can relax easily. Stylist Bri is very professional and does good job on highlights for me. Much appreciated!
Audrey's Review Aug 26, 2016 08:08 AM





Amazing service. Fast Service. Amazing results & Taylor is the Best for true Platinum divas! Love the coffee and products smell amazing. The front desk is super pleasant and the location makes for an intimate fun friendly environment.
Natasha's Review Aug 25, 2016 12:10 PM





Emily was amazing! Great experience!
Anon's Review Aug 24, 2016 09:15 AM





Hayley is great!
Kim's Review Aug 24, 2016 08:44 AM





I loved my experience at Square One! Courteous and helpful staff! Very nice salon. Brianna is amazing! I will definitely be back!
Anon's Review Aug 21, 2016 04:52 PM





Awesome!
Anon's Review Aug 20, 2016 03:40 PM




Friendly staff, quick bang trim
Carly's Review Aug 19, 2016 08:43 AM





Everything was amazing. Staff, products, service. Emily Bonk did a phenomenal job : )
Anon's Review Aug 17, 2016 09:27 AM





Libby was great! Worked well with the pictures I showed her and executed my thoughts perfectly.
Tina's Review Aug 14, 2016 08:06 PM

I am pleased with my visit. Stylist did a great job on both my clor and style.
Anon's Review Aug 13, 2016 12:09 PM





Everyone very nice. My stylist, Brianna does a great job. Very happy.
Christine's Review Aug 12, 2016 10:09 PM





My experience at Square One has always been wonderful. I've been a client their for 3 years now and I have never left disappointed. My hair has never looked better. The entire staff has always been so friendly and courteous. I will always be a customer!
Steven's Review Aug 11, 2016 10:48 AM





Very happy with the staff and the attention to detail.
Rebecca's Review Aug 10, 2016 07:07 PM





Great service!
Julie's Review Aug 07, 2016 02:12 PM





Wonderful experience! Libby is the best!!
Amanda's Review Aug 07, 2016 08:03 AM





Great cut! I'm indecisive and usually go into a salon not knowing how to explain what I want, and Chelsea was still able to give me a great cut and style. I got compliments all day!
Mikahla's Review Aug 06, 2016 09:12 PM





It's really hard to find someone that does a great short modern haircut. Libby did a great job cutting my hair and listening to what I wanted. The cut was wonderful and she did a great job without it taking a ton of time!
Heather's Review Aug 06, 2016 04:44 PM





My first experience with Libby won't be my last. Libby did a fantastic job on my hair cut and color. I am very particular about my color and Libby nailed it. Make sure you get a mini facial during your wash, mine was perfect The receptionists were helpful, kind and efficient. The salon has its on vibe; it is hip and relaxing at the same time.
Anon's Review Aug 03, 2016 08:46 PM





My experience was great! A little expensive just for a trim but a great experience.
Regan's Review Jul 29, 2016 02:50 PM





The salon did a great job of getting us in right away for an appointment. Libby did an excellent job of repairing our sun/chlorine damaged hair!
Anon's Review Jul 29, 2016 11:41 AM





Friendly and attentive staff - excellent customer service.
Anon's Review Jul 28, 2016 10:01 PM





Very professional and friendly staff. Great experience.
Kimberly S's Review Jul 27, 2016 09:58 PM





Libby was fabulous, best color I've had in a long time!
Anon's Review Jul 25, 2016 11:08 AM




Very talented hair stylists and relaxing experience....
Honey's Review Jul 22, 2016 08:52 PM





Bree was fantastic!! As a new client with thinning hair issues, she was great, made me feel comfortable and gave me several a suggestions!!! Have already booked a follow up!
Heather's Review Jul 21, 2016 07:34 PM




I have been to the salon on Brown Street twice. Both visits were very nice. The atmosphere was very pleasant and the service was wonderful.
Annamari's Review Jul 15, 2016 05:18 PM





Awesome customer service. Very professional
Amanda's Review Jul 15, 2016 05:13 PM





Love it
Samuel's Review Jul 14, 2016 07:07 PM





I received exactly the type of styling that I was looking for, along with just feeling a bit more refreshed than when I came in. It was an excellent visit.
Dianna's Review Jul 14, 2016 01:46 PM





Kathryn is the best! Always provides a great service, precise cut and great color. She listens well and provides great feedback each visit.
Perkins's Review Jul 13, 2016 06:10 PM




Loved the scalp massage!
Anon's Review Jul 09, 2016 10:35 PM





Always a wonderful experience. Staff is friendly. I go every month. Brianna does a wonderful job.
Anna's Review Jul 07, 2016 12:04 PM





I loved my 15 minute massage with Kayla. She did a wonderful job, I felt comfortable, relaxed and rejuvinated. I also love the new location, and will return to Square One for more salon & spa services in the future.
Kevin's Review Jul 05, 2016 09:17 AM





Awesome as always!
Michele's Review Jun 27, 2016 10:16 PM





I felt pampered & that my opinion mattered 100%. I love how the stylist worked with my requests in a realistic & down-to-Earth way, while making me feel special the entire time. The massage and coffee did wonders to lift my spirits as well...thank you!
Dawn's Review Jun 23, 2016 10:08 PM





Kathryn was wonderful as always! Not only do I know that I'm going to get an awesome cut, but Kathryn and her wonderful personality keep me coming back. The ambiance of the salon is very comfortable and warm, and the staff is always friendly and welcoming.
Christa's Review Jun 21, 2016 09:24 AM





My experience at the University location has been awesome! I see several stylists there and I am never disappointed. I am always greeted with a warm welcome and friendly smiles.
Anon's Review Jun 19, 2016 09:16 AM





Clean fast and professional
Anon's Review Jun 18, 2016 10:52 AM





Great service!
Adam's Review Jun 15, 2016 02:30 PM





Kathryn is the awesome! Alerts a perfect cut, and she does the best mini facial/face massage. Service is always friendly and complete by the wonderful staff, from the cup of coffee while waiting to scheduling my next cut at the end. I highly recommend to all of my friends in the area.
Anon's Review Jun 13, 2016 08:52 PM





Brianna my stylist was wonderful!
Jessie's Review Jun 12, 2016 08:50 AM





Hayley is so talented! I always look forward to having her work her magic!
Anon's Review Jun 12, 2016 08:08 AM





terrific cut, wonderful service
Anon's Review Jun 09, 2016 08:13 PM





An absolutely beautiful space; lovely gift shop downstairs and the staff was friendly, helpful and professional. I loved the complimentary hand massage and mini-facial. Taylor (my colorist/stylist) was wonderful; the color and style were perfect. Convenient parking in the back made visiting this location hassle-free.
Tina's Review Jun 08, 2016 05:57 PM




Great service
Hannah's Review Jun 05, 2016 01:11 PM





Fantastic. Tailor was utterly amazing and super helpful. She let me relax but was perfectly friendly as well. She will be my new go to girl.
Darlene's Review Jun 04, 2016 09:09 PM





Libby does a great job on my hair. I have several cowlicks and she cuts them better than anyone else ever has!
Anon's Review Jun 04, 2016 01:16 PM





Libbey is great and feel great every time I leave this wonderful place!
Irene's Review Jun 03, 2016 08:20 AM





Brianna was awesome, she cut my hair exactly the way I wanted.
Stephanie's Review Jun 02, 2016 03:28 PM





Cute shop, everyone was very friendly! The cut and color Taylor gave me was amazing, I am very happy with it! I would definitely recommend.
Anon's Review Jun 01, 2016 12:52 PM





Experience always pleasant and professional!
Belinda's Review May 29, 2016 12:44 PM





Very friendly and accommodating , excellent work!
Anon's Review May 26, 2016 02:50 PM





Kayla was very professional, answered all of my questions, and I am very happy with the end result. I would highly recommend Kayla!
Anon's Review May 26, 2016 08:47 AM





Extremely happy with the results and the value.
Danielle's Review May 25, 2016 08:41 PM





Libby was awesome!
Stacy's Review May 22, 2016 03:04 PM





Everyone was so nice. They even carriwe my child upstairs, stroller and all. I got a great haircut and it was a great experience.
Ashley S.'s Review May 21, 2016 02:56 PM





I love going to Square One. Kathryn is amazing. My hair always looks great. She has helped me so much with getting my hair ready for my wedding. And I love my hair style for the day.
Stacy's Review May 15, 2016 03:20 PM





Kathryn is outstanding! She did mine fiancé and my hair and again she did great! We made sure to reschedule so we were sure to get Kathryn again. Customer services was great as well as! Everyone was nice but very professional. Also everyone got along and that showed not just to me but everyone one there a strong teamwork ethnic. Please keep up the great work.
Mckenzie's Review May 14, 2016 10:21 PM





I loved everything about my experience there
Anon's Review May 13, 2016 06:51 PM





I was extremely satisfied with my experience at Square One Salon and Spa on Brown Street. Taylor was awesome! She listened intently and cut my hair exactly like I wanted it. She was very friendly too. Great atmosphere. I highly recommend it to other guys.
Sky's Review May 10, 2016 01:09 PM





Kathryn always gives an amazing hair cut.
Anon's Review May 03, 2016 02:26 PM





Great!
Kristin's Review Apr 29, 2016 02:29 PM





I got maybe the best cut and color of my life- and at 39, I've had more than a couple. The service and skill were outstanding, highly recommend!
Giselle's Review Apr 26, 2016 11:54 AM





Taylor was excellent!!!! LOVE my haircut.
Anon's Review Apr 24, 2016 11:43 AM





Beautiful interior, very cordial, accommodating staff. My first time seeing Hayley. She is awesome. I love my cut and color!
Dianna's Review Apr 18, 2016 01:14 PM





Thanks so much to Kathryn for getting me through a hair cut crisis that happened with another stylist the week before my son's wedding! Kathryn was compassionate, understanding and she did an excellent job fixing the cut and color so that I could feel my best for such a special event. I felt like a million bucks when I left the salon. And Josh - a special thank you for the excellent customer service that you, your stylist and your salon provided to me. A customer for life!
Terrilynn's Review Apr 17, 2016 06:41 PM





Very good
Anon's Review Apr 17, 2016 10:13 AM





Very warm and pleasing environment. Service is top notch
Anon's Review Apr 16, 2016 11:45 AM




Kayla was warm and kind and personable. The staff was fairly approachable as the setup makes it more Challenging to identify when a new customer has entered the facility.
Laura's Review Apr 12, 2016 09:13 PM





Kathryn did an awesome job with my event style!
Rosemary's Review Apr 09, 2016 10:56 PM





Brianna did a great job. Love the hair color and haircut. Very understanding. Takes her time to listen. The Salon is really nice. Chairs are so comfortable. They did a great job on it. Look forward to my next appointment..
Anon's Review Apr 07, 2016 03:17 PM





A very friendly atmosphere and staff who are well trained and caring. My first experience was great and I'm happy with the result of the work. Today, I was happier when I saw myself in the mirror!
Stacy's Review Mar 31, 2016 09:44 PM





O my goodness! It is the perfect place to have a hair salon. Again Square One did a great job with my hair. My stylist, Kathryn, was beyond great service and stylist. The new location was all together great and everyone there was happy to be there which gave a great vibe. Keep it up square One (you to Kathryn!!).
Anon's Review Mar 27, 2016 08:11 AM





Libby really listens to my concerns, had great product recommendations, and always does a good job!
Linh-Han's Review Mar 25, 2016 01:49 PM




Hailey was my stylist, very knowledgeable and so genuinely sweet. Much detail emphasized on the entire experience. Thank you! This a cozy and modern atmosphere.
Maura's Review Mar 22, 2016 10:26 PM





Really great experience for a great price! Stylist was very knowledgeable and friendly.
Anon's Review Mar 20, 2016 07:38 PM





Excellent service from beginning to end!
Anon's Review Mar 18, 2016 11:01 AM





Very attentive service, nice facilities, and great overall experience.
Sky's Review Mar 13, 2016 06:43 PM





Great service, wonderful people, and now even closer to work!
Anon's Review Mar 12, 2016 10:54 AM





I would have to say. I personally love the Brown St location. Very modern city feel salon. Great job "new stylist owners" it's fabulous!!!
Jamie's Review Mar 10, 2016 10:50 PM





Angie Hatfield is AMAZING!!!!!!!! She's done my hair for 9 years & I will follow her wherever she goes! No one does better color!
Anon's Review Mar 06, 2016 10:49 AM





Libbey did a great job on my hair! I always feel pampered and happy when I leave. Thank you so much!
Courtney's Review Feb 21, 2016 04:18 PM





This was my first experience away from my 5 year hair dresser and I couldn't be any happier with the outcome! The service was great and I will definitely be coming back!
Julie's Review Feb 21, 2016 10:21 AM





Awesome experience, as always! Love the new Brown Street location!
Marianne's Review Feb 17, 2016 12:16 PM





I'm in love with Hayley. She always collaborates and exceeds expectations! The Brown St. Location is my favorite. Fulfillment with retail therapy & gorgeous hair. What could be better? Thank you Square 1 team!
Anon's Review Feb 07, 2016 09:19 PM





What a great experience! Libby did my color with such artistry and confidence. This allowed me to relax and enjoy the beautiful salon. The new salon has such a great vibe! Thank you for a fabulous experience!
Jessie's Review Feb 01, 2016 10:19 PM





Love this salon! Hayleigh is amazing! I'm not even close to a real blonde, but she makes it look 1940s-pinup-bombshell authentic ;) The new Brown Street location is so great, too!
Rachell's Review Jan 31, 2016 10:04 PM





The receptionest got me in on short notice, and was friendly, and patient with me. I was greeted as I walked in with complimentry coffee or tea. (the coffee was hot and she kept refilling it for me). Bri the stylist was very sweet, I was concerned about cutting my hair short and she gave tips and told me exactly what she would do. She also was great at working and making small talk. Experience was great and I referred alot of friends
Jessie's Review Jan 31, 2016 06:17 PM





Love the new salon!
Anon's Review Jan 31, 2016 05:01 PM





Always professional and friendly. Kathryn is one of the best . . . .Thank you for a great cut and style!
Carol's Review Jan 30, 2016 12:12 PM





Every warm and welcoming. Haley listened to me and she made sure that she understood what I wanted. I think it's just a great place and I will be returning. My hair cut was fabulous!
Anon's Review Jan 29, 2016 09:12 AM





Angie Hatfield is an excellent stylist. I have been her client for many years and wouldn't go to anyone else.
Renee P's Review Jan 24, 2016 10:21 AM





Great first time experience in new Brown Street location.
Victoria's Review Jan 19, 2016 11:30 AM





Taylor who did my hair was amazing and I love the way she paid attention to what I wanted and to make sure I was satisfied.
Constance's Review Jan 16, 2016 04:43 PM





My stylist Hayley is exceptional, and every person I have urged to try her has become a regular (and very happy) client. Beyond that, Square One is a salon that goes the extra mile to make visits relaxing. Free mini-facials. Free hand massages. The setting is beautiful and staff members, from phone personnel to receptionists, are gracious and genuinely eager to make every visit a pleasure. They succeed.
Anon's Review Jan 16, 2016 03:49 PM





Kayla provided an amazing facial. Relaxing and results driven. Loved it. The room was comfortable and well appointed.
Maria Del Mar's Review Jan 14, 2016 07:43 PM





Perfect as always. The staff is excellent and I love coming to Aveda!
Tiphannie's Review Jan 09, 2016 02:42 PM





It was amazing! I love haircut day. I always get spoiled. :)
Shannon's Review Jan 08, 2016 06:24 PM





Listened to what I didn't like with a past partial from a different salon. Blended the color so my hair looks natural again. Will return.
Sky's Review Jan 07, 2016 08:03 AM





I have been going to see Catherine for over a year now and I have loved every hair cut she has given me. Not only that, but the whole spa experience from the mini facial to the scalp massage is relaxing and stimulating at the same time. My last cut was at the new Brown St. location and it has all charm of the downtown location, but with a brighter energy and more intimate vibe. Love Square One.
Anon's Review Jan 06, 2016 08:27 AM





Always professional, clean, efficient! Atmosphere very welcoming. Kathryn is the best. I'm truly satisfied each time I visit her!!! Thanks for an awesome cut once again!!!
Colleen's Review Jan 06, 2016 08:19 AM





Love the new location on Brown Street! Everyone there is so friendly; made me feel at home! And Hailey is AWESOME.